Kayaking is an effective outdoor recreation that offers unlimited excitement in nature. You will enjoy the holistic beauty of nature on the water. The question is how much does it cost to go kayaking?
The cost depends on several things. Primarily you can say kayaking is an affordable outdoor activity. It allows you to paddle on lakes, rivers, and the open sea.
Like other hobbies, kayaking requires some investment that will return you the most enjoyable experience on the water. You have to purchase a kayak and some additional safety gear to start kayaking.
You will get a complete idea about kayaking costs both for new and rental kayaks. Besides, we review some must-have kayaking gears and their cost. Let's explore. 
Is Kayaking an Expensive Hobby?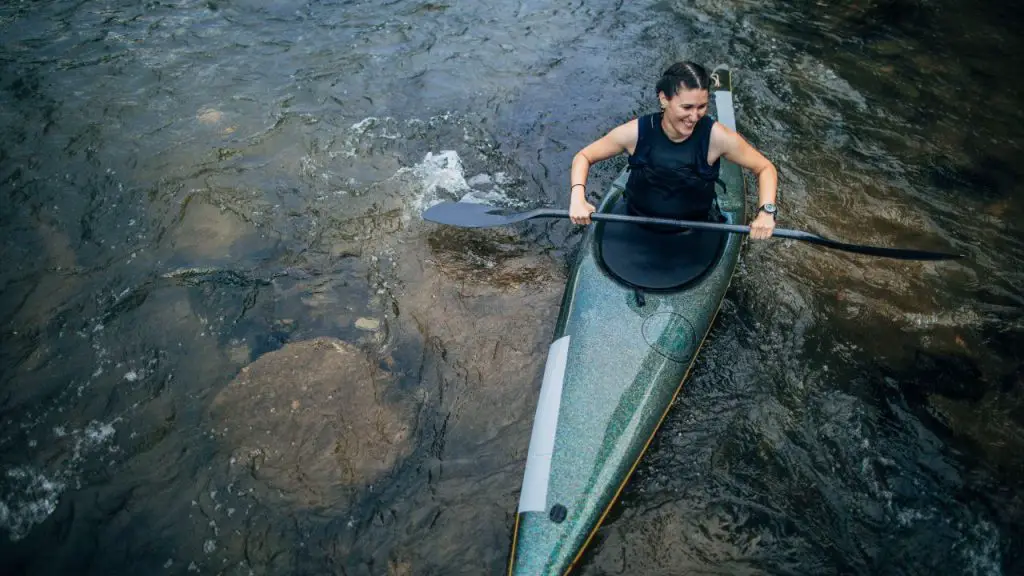 Yes, kayaking is an expensive hobby compared to other activities because of its starting investment. 
But, it is not so expensive and relatively affordable. The cost starts with the purchase of a new kayak and gear. 
Besides, you can consider hiring a kayak to get the beginning experience before investing for the long term. It will provide you with practical experience and helps to decide whether you should purchase a kayak or not.
If you are looking for an affordable way of kayaking, of course, the rental will be the best solution. It will reduce the cost of equipment too. We recommend purchasing gears only for regular kayaking. 
How Much Does Kayaking Cost?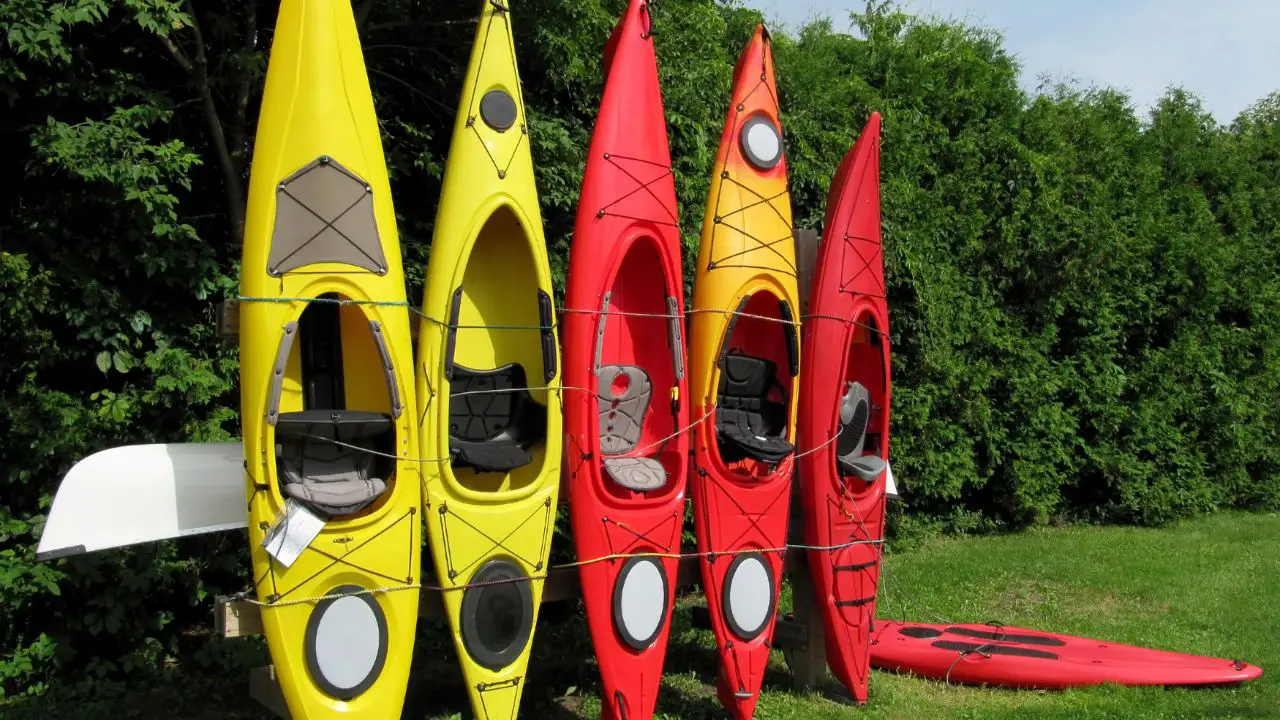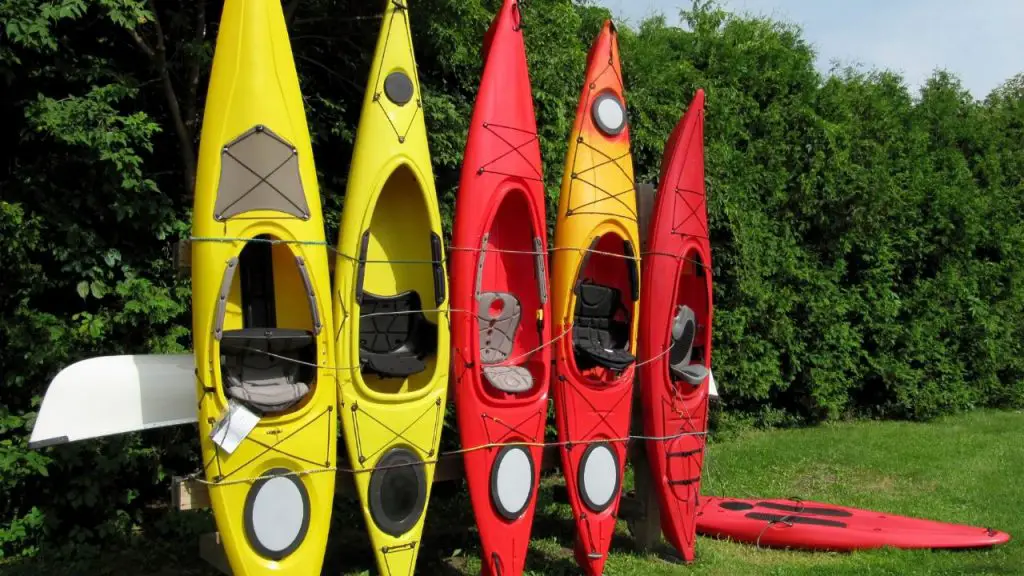 Now the question is: how much does it cost to go kayaking? As we discussed, you can spend money on purchasing a new kayak or for rental purposes. 
The average cost depends on the type of kayaks, the period of kayaking for rental, and the gear. The main expense is to purchase a new kayak. 
The starting price of a kayak is between $200 to $2500 based on features and model. 
Besides, if you want to rent a kayak, it will cost you around $35 to $50 for a half-day trip. For a full-day rental package, You have to spend around $45 to $70. The rental price depends on the time, location, style of the kayak, and season. 
Cost for a New Kayak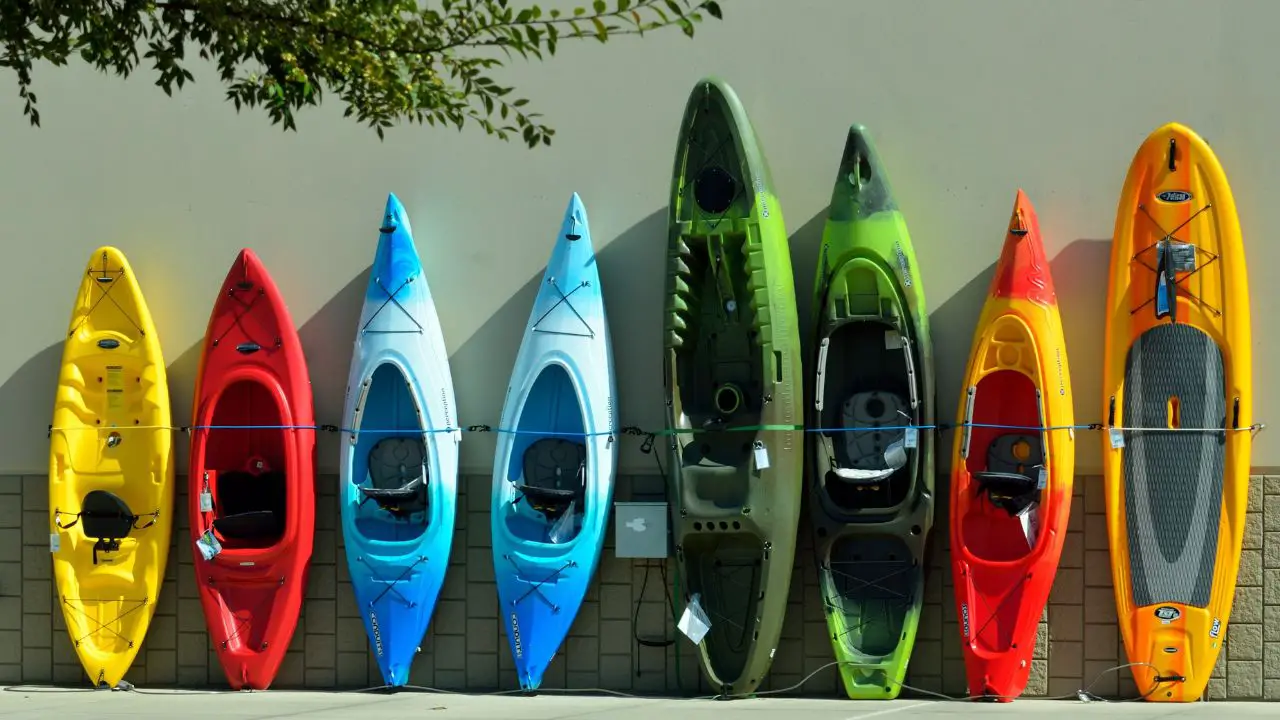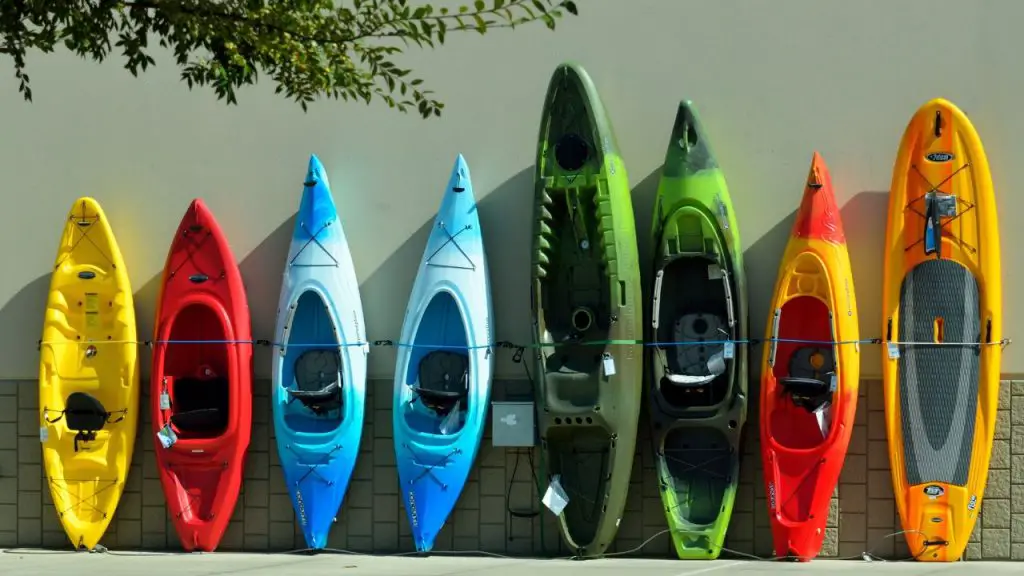 You know that the cost of a new kayak depends on its design, features, and purposes. There is recreation, touring, fishing, sea, crossover, and other kayaks. 
Similarly, stability, life expectancy, and body materials are the biggest issue for a kayak. The quality and price also depend on these matters. 
However, different types of kayaks are made for distinct water bodies. Each type has some special characteristics and purposes. Let's see. 
| | | |
| --- | --- | --- |
| Type of kayak | Average Price | Best for |
| Recreational Kayak | $200-$1,000+ | Slow moving or still water, outdoor exploration, relax on slow tide and current.  |
| Touring Kayak | $800-$2,500+ | Open water, oceans, large lakes, rivers with high current.  |
| Whitewater Kayak | $700-$1,500+ | High current, rough, choppy water |
| Fishing Kayak | $400 – $500+ | Fishing on rivers, lakes, and canals  |
| Inflatable Kayaks | $100 – $150+ | Fishing, hunting, open water, lakes, damns, rivers, streams |
| Beginner Kayaks | $250 to $400+ | Best for beginners, slow water, and small lakes  |
| Crossover Kayak | $1000 – $1400+ | Flat water lakes in calm condition |
| Sea Kayak | $1000 – $6000+ | Rougher waters, sea, and oceans |
Factors that Affect Your Kayaking Costs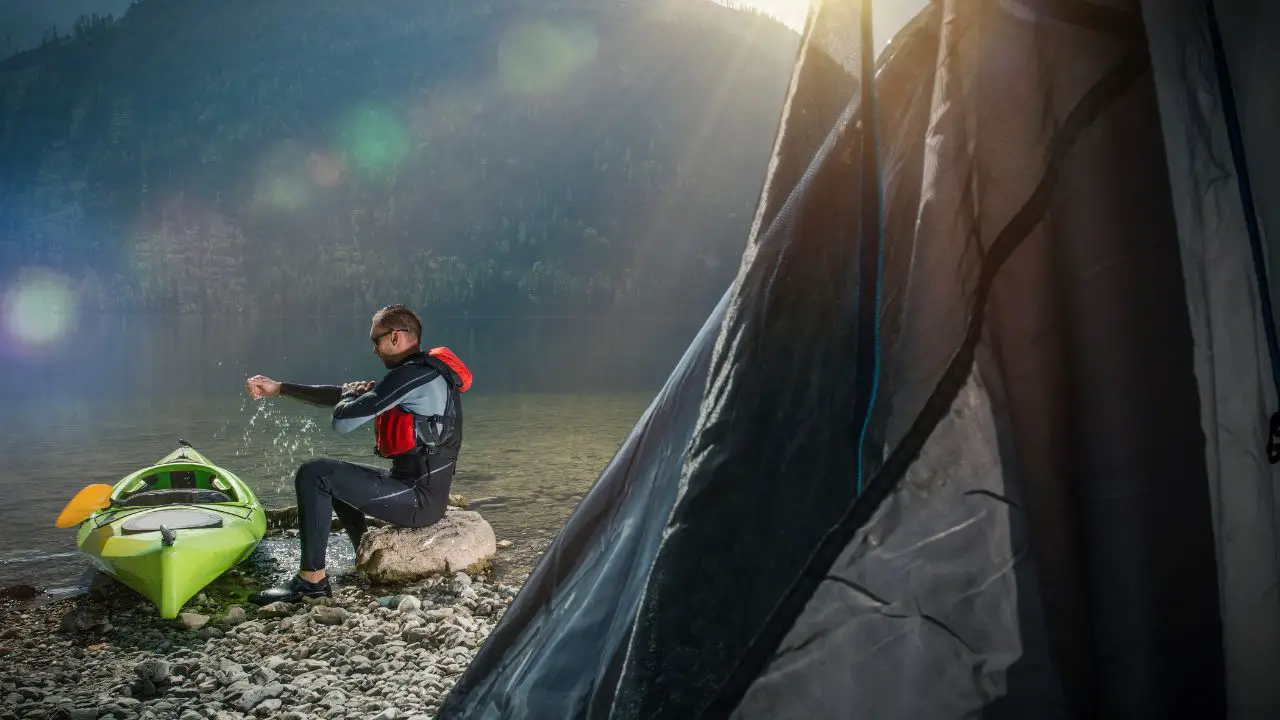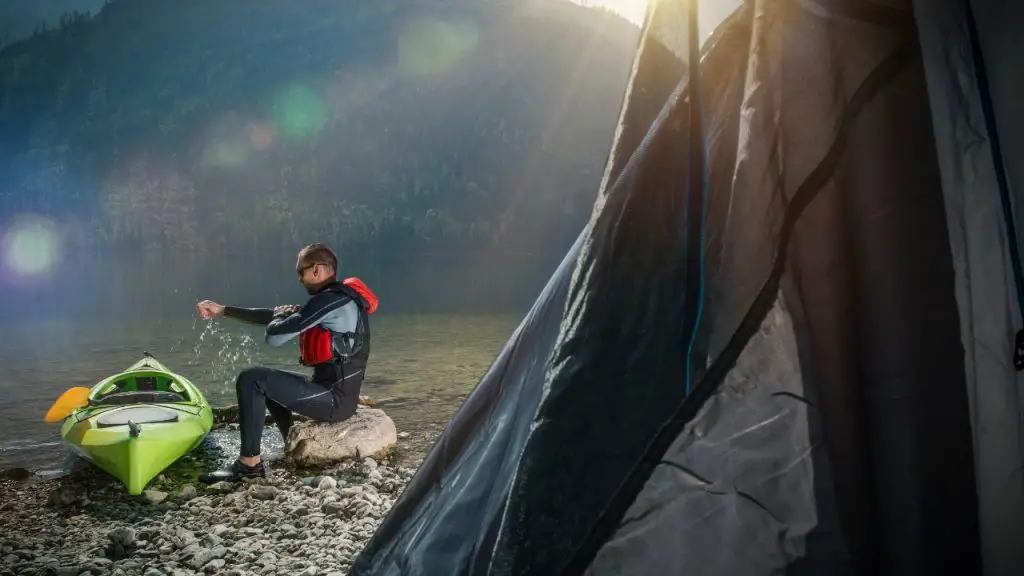 Some factors will affect your kayaking costs. These are:
Brand
Material
Design and comfort of the Kayak
Method of transportation
Brand value is a significant issue for products or devices. The price of a kayak also depends on the brand. Kayaks from reputed and famous brands cost more than average.
The material defines how durable and effective the kayak is. Quality depends on the material, and a high-quality kayak should come with standard materials. So, the material is an important cost factor. 
Design and comfort is the main issue for all types of kayak. A kayak with a faulty design and less comfort won't give you the real experience of kayaking. You have to spend a little bit more on a unique and comfortable kayak.
The method of transportation should be easy and affordable for carrying a kayak to the water body. A large kayak costs you more for transportation. Besides, the location of kayaking is related to the cost of transportation.
Purchase Your Own Kayak Pros and Cons
Purchasing a kayak is a little bit tricky. You can not buy it instantly. You have to consider the type, size, and quality of a kayak before purchasing it. While purchasing a kayak you will get some advantages and disadvantages.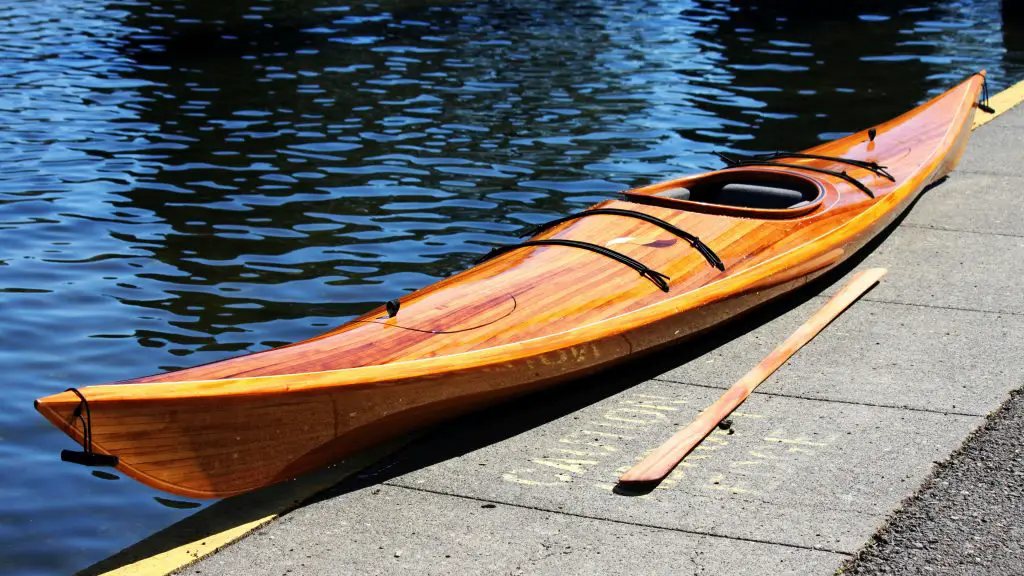 Let's find out the significant pros and cons of buying a kayaking. 
Pros
Personal kayak offers kayaking anytime and in all seasons. You can go on an adventure whatever you want. 
You are the owner of the kayak. You can take it anywhere for a long time during camping. 
You and your family members can use the same kaya at different times. It will reduce the cost of kayaking. 
Cons:
The primary investment and initial costs are expensive, and kayaks require some additional gear.
Need a large and secure place to store a kayak.
The transportation method is a little bit troublesome and costly.
How Much Does It Cost to Rent a Kayak?
Kayak rental service is becoming popular day by day. It enabled paddles to get first-hand experience without initial investment. 
The rent price depends on the time, location, type, service, and equipment. But, the average cost is around $50 to $80.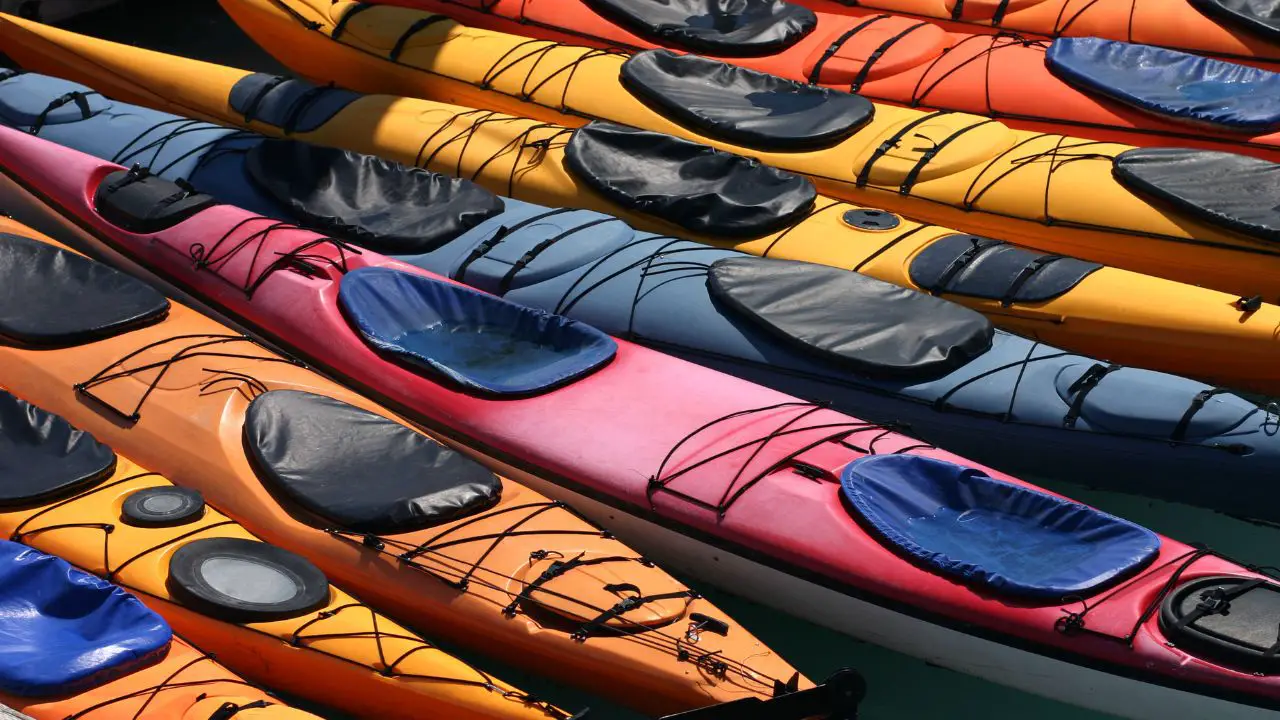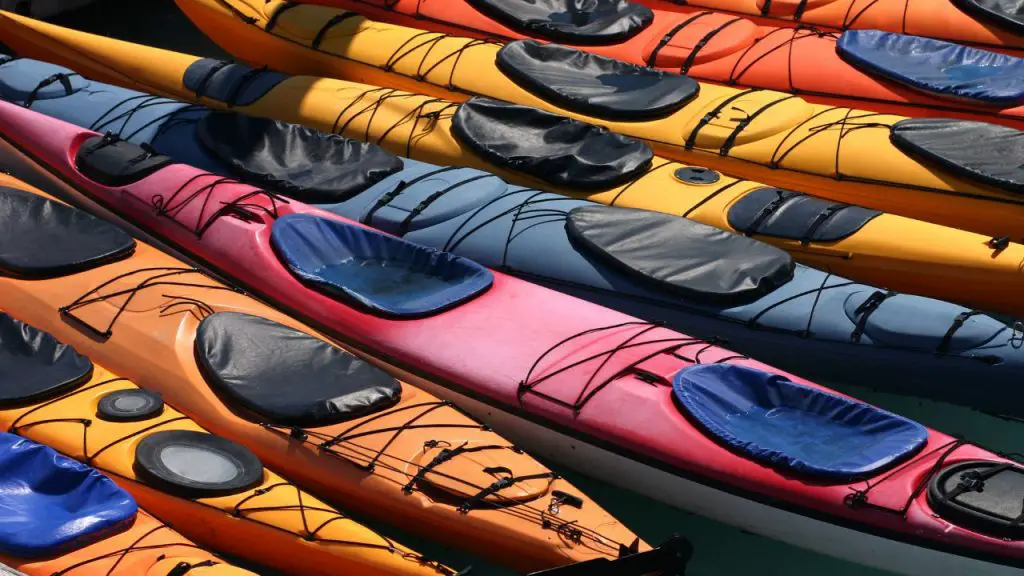 Here we present some exclusive kayak rental services and their different packages.
You will get the packages listed below in BLUE MOON CANOE & KAYAK OF KENTUCKY, 
This service is based in Kentucky. They offer a complete canoe and kayak rental service, including boats and accessories.
Services
Price
Kayak Tandem (two person)
$60 half day, $80 full day
Kayak Solo (one person)
$40 half day, $70 full day    
Dry bags
$5
Shuttle service
(for those with own boats)
$10 for non-members, $5 for Parklands members
When it comes to affordable rental service, the KAYAK & CANOE RENTALS will be the best choice for local paddlers. 
You can browse over twenty kayak models and discuss the right model with a fitness paddler or trained kayak racer. 
Besides, they allow you to kayak on local fishing destinations with complete guides. 
There are several packages In KAYAK & CANOE RENTALS. Select the most desirable one. 
| | |
| --- | --- |
| Service | Price |
| Solo Paddle Kayaks | $49/day. $80/weekend |
| Tandem Paddle Kayaks | $59/day, $95/weekend |
| Hobie Outback Pedal Kayak | $90/day, $180/weekend |
| Hobie Pro Angler Pedal Kayak | $90/day, $180/weekend |
Factors that Affect Rent Kayak Costs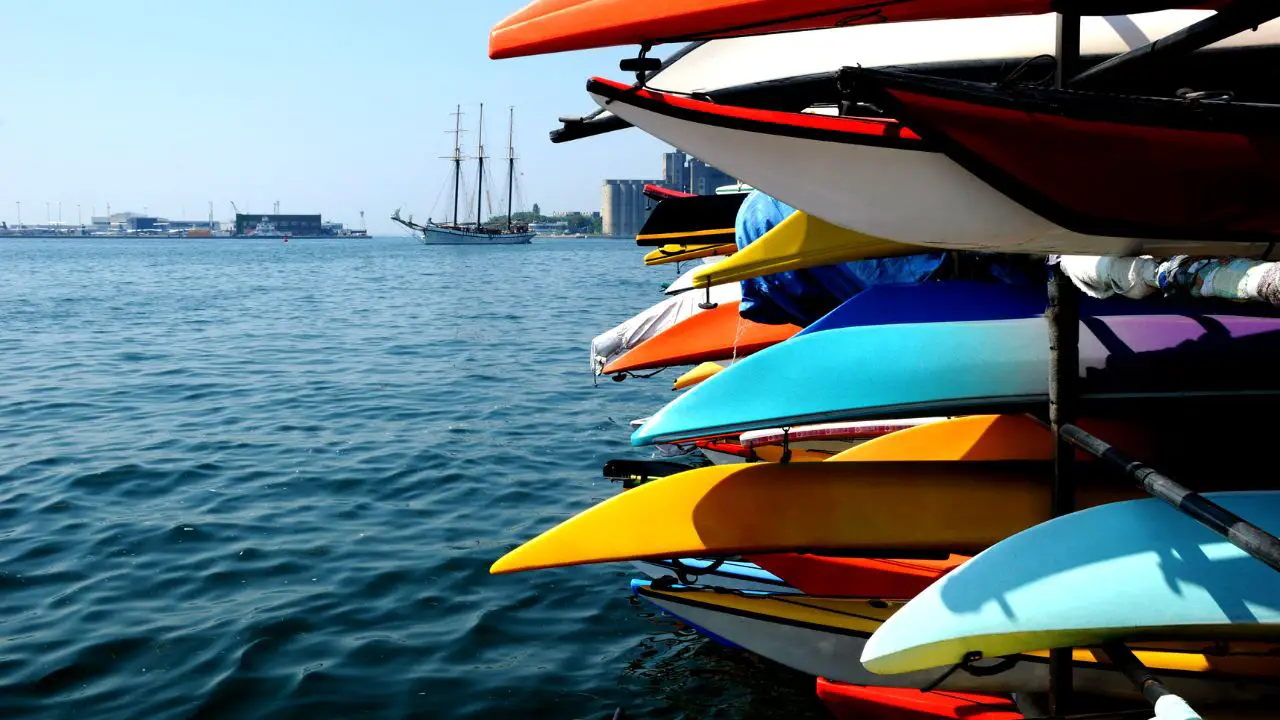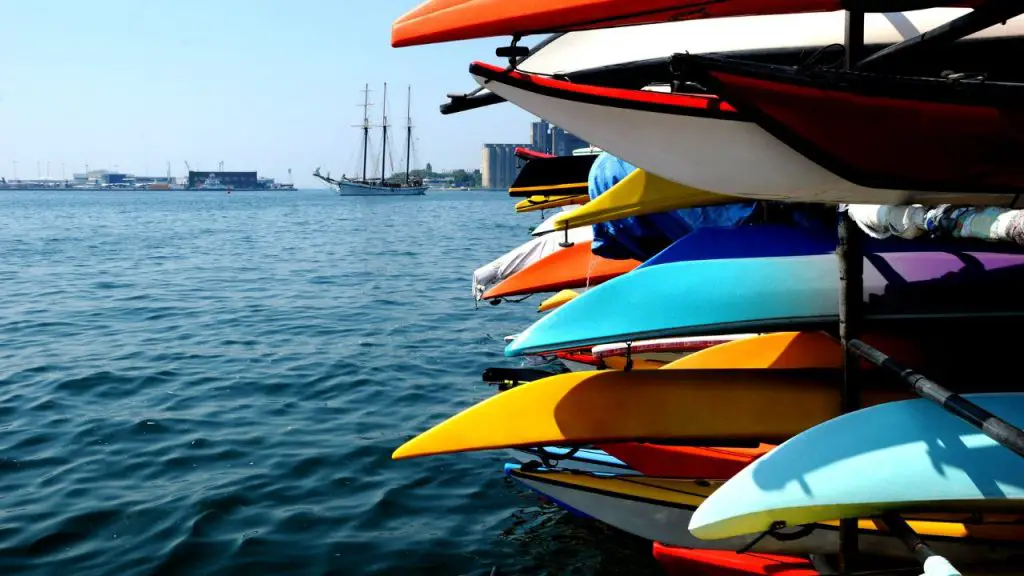 Rental cost depends on several factors and most effective matters are:
Time 
Location
Type of kayak
Service and equipment
Time is the most significant factor for kayak rental services. The rental cost will be calculated for kayaking hours. As long as you continue, the costs will increase. In general, kayak rental service is divided into half-day and full-day basis. Besides, the service cost will vary on the weekend depending on the demand. 
The location sets the demand for the service. You have to pay more in a place where the service is more popular. Similarly, some places need more equipment and safety. It will increase the cost for paddlers. 
The type of kayak indicates which model you will rent for the time being. The cost and rental service are different for distinct models.
Service and equipment mean the category of kayaking for the rental package. For example, you have to pay more for the fishing kayak. It requires more equipment. 
Cons and Pros of Renting Kayak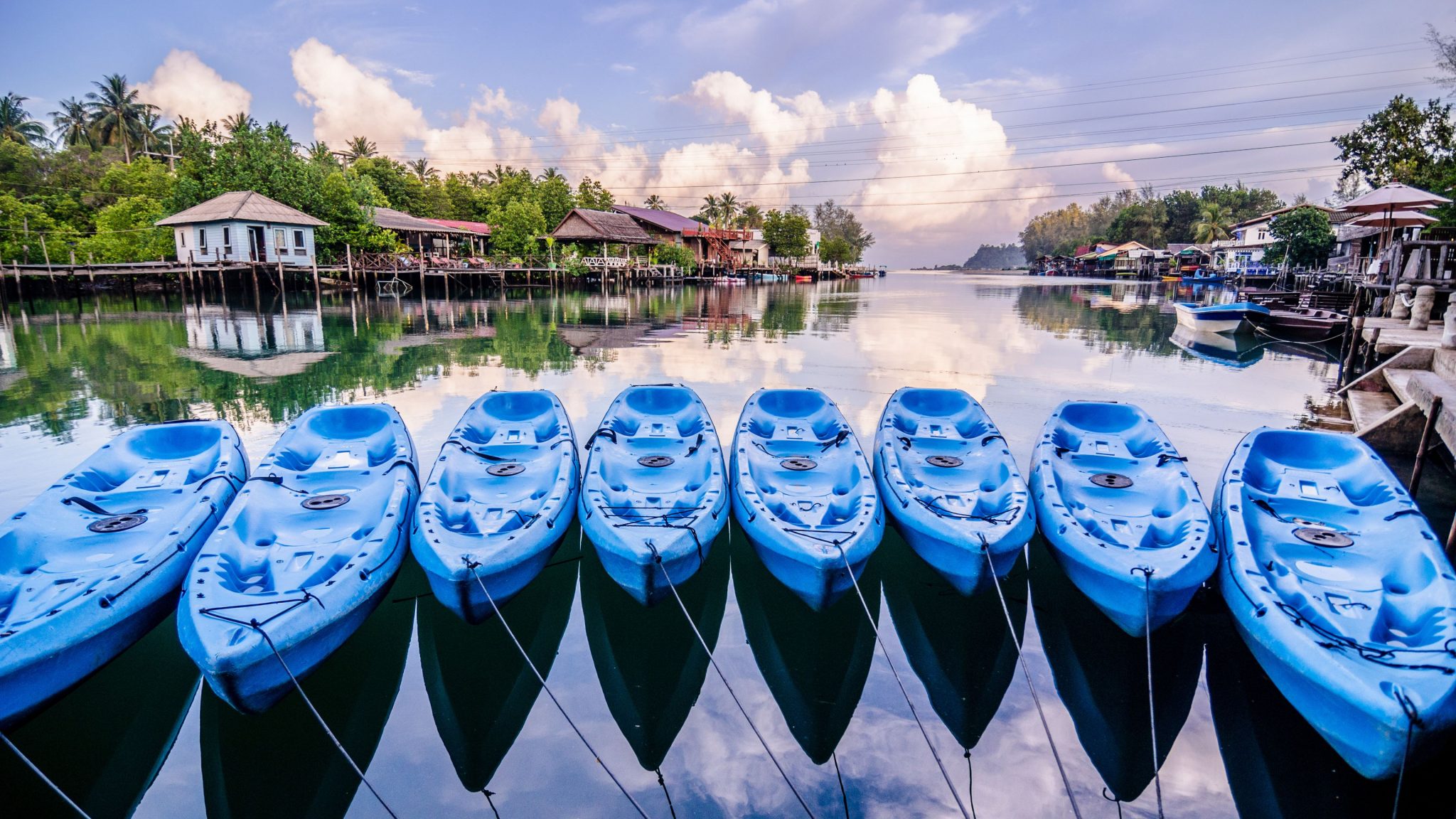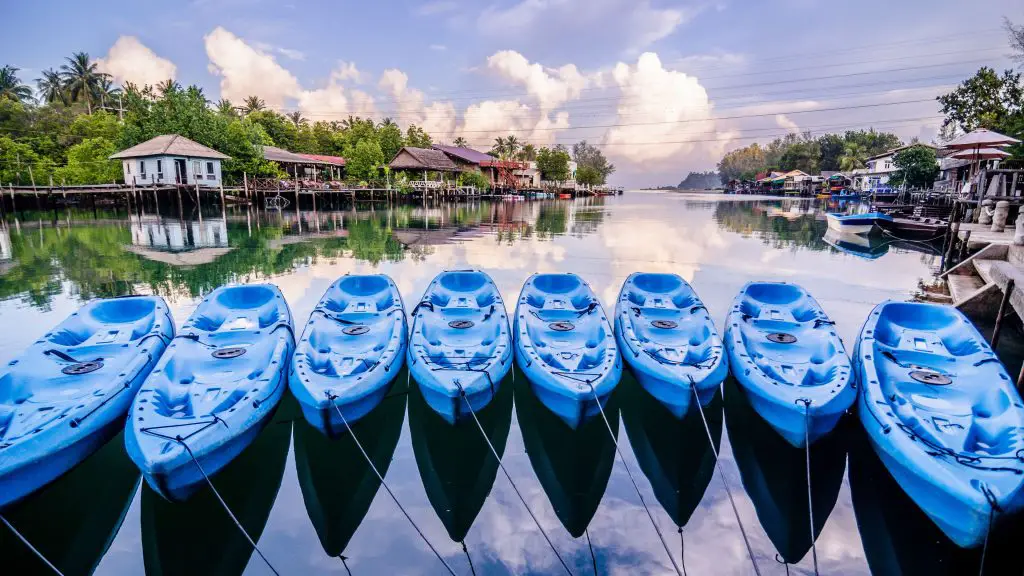 Before getting any service, you should consider the advantages and limitations of the service. We found pros and cons of renting a kayak. Let's check. 
Pros of Renting a Kayak
It is affordable and cheaper in the short term
Rental kayaks do not have storage and transportation costs. 
Trained staff will help you if you are a beginner.
Con of Renting a Kayak
You are limited to their location and packages for kayaking.  
Sometimes it is difficult to schedule time related to their slots
Some services have no staff. So, you have to handle it by yourself. 
20 Best Kayak Rental Shops & Tours
We know it is not always possible to buy a kayak. Purchasing a kayak for a short time will be very expensive for beginners. 
In this situation, rental is the best solution for paddlers. We find the best twenty kayak rental shops and tours. The price is almost similar for their services. 
Cost for Accessories to Go Kayaking
As an outdoor water sport, kayaking requires some special accessories and equipment. 
When you start kayaking, you should purchase these gears and equipment to make your adventure easy, secure, and enjoyable. 
Additional items are available on the market, and the price depends on several factors that we have discussed above.
We want to give you an exact idea regarding the expenses. Here are some items that should be used both for personal and rental kayaks. 
Paddle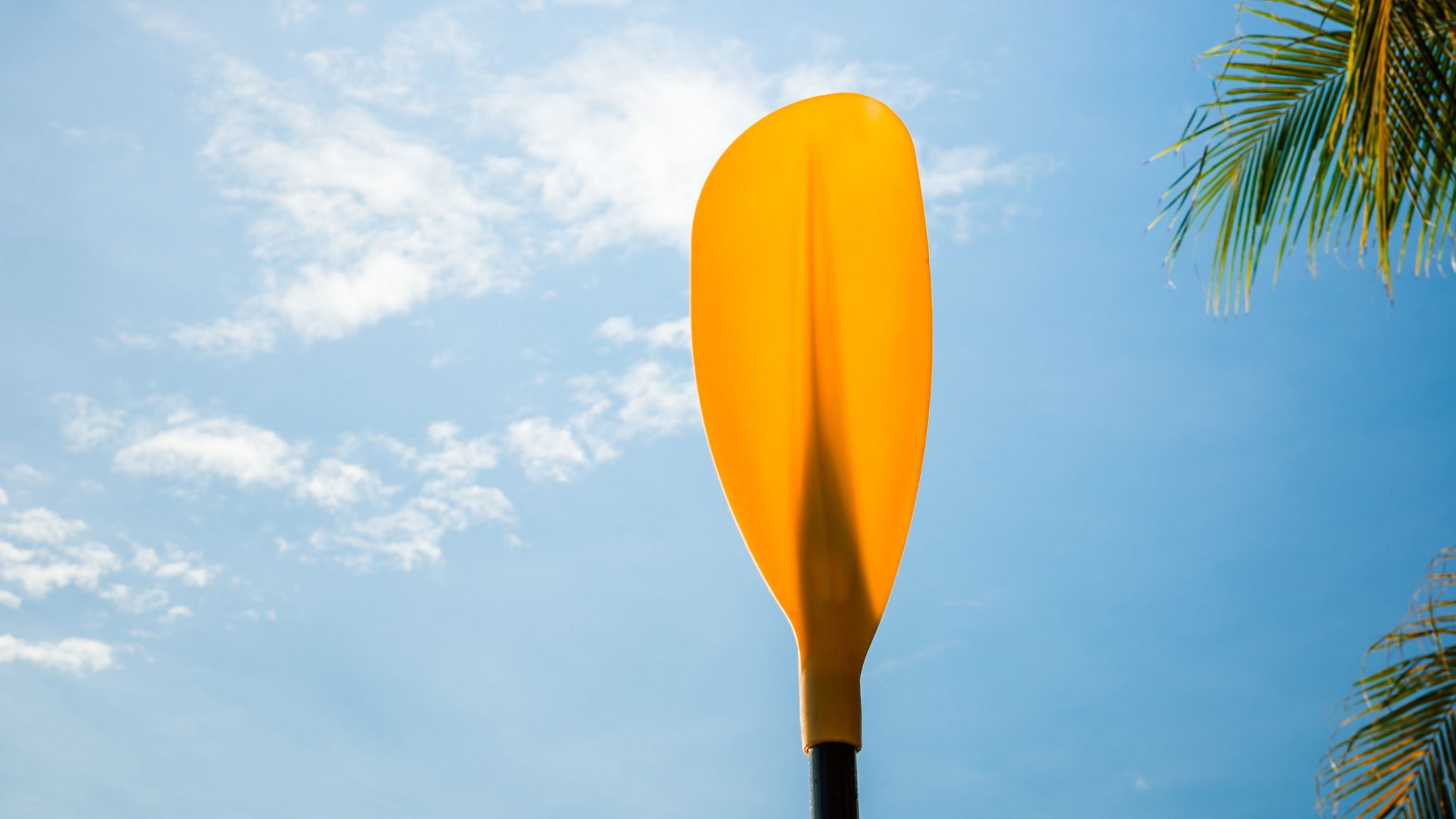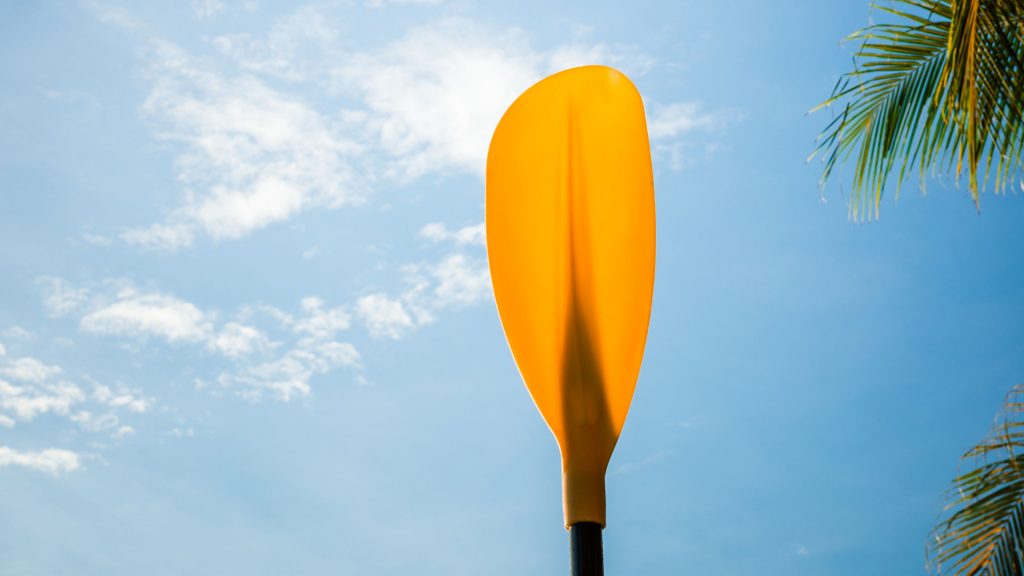 A paddle is compared to the engine of a kayak. It will set your performance on the water. You should select the most efficient, powerful, and easy-to-do paddle. 
The price of the paddle depends on the length of the paddle. You can select the most suitable paddle based on your height and kayak's seating position. 
Besides, the price might be high or low for the material and design of the paddle. 
In general, plastic blades with aluminum shafts cost around $25 to $80. 
If you are looking for a more lightweight paddle with fiberglass material, it will cost you around $30 to $90. 
There are carbon-based and fiber body paddles that cost around $80 to $300. This paddle provides top-class performance.
ADVANCED ELEMENTS Touring Full-Carbon 4-Part Paddle
Personal Floatation Device
A personal flotation device (PFD) enables paddlers to float on the water in an emergency. It is a must-have device for water recreation. 
Besides, a personal floatation device is a life-saving item for paddlers who are unable to swim. 
A quality flotation vest cost around $150-$300. The price depends on the size, material, and color. 
Onyx MoveVent Dynamic Paddle Sports CGA Life Vest
Dry Box/Bags
A dry box keeps your phone, watches, and other valuable things secure from the water. It is a watertight box or bag for paddlers. 
An average dry box costs around $7 to $25. The price might vary due to material, size, and waterproof capacity. 
HEETA Waterproof Dry Bag for Women Men 5L/10L/20L/30L/40L
Spray Skirt
A spray skirt is designed to avoid splashes of fast-moving water. It will be a good investment for kayaking in high currents. You have to spend around $30 to $100 for a quality spray skirt. 
Perception Truefit Spray Skirt | Kayak Spray Skirt For Sit Inside Kayaks
Fishing Gear
Fishing gears are designed for fishing kayaks. These items will help you to get closer to your catch. Rod, reel, hook, and bait are the most used traditional fishing gear. 
The cost starts from $5 to infinite. You can select effective items for the sea, rivers, and lakes.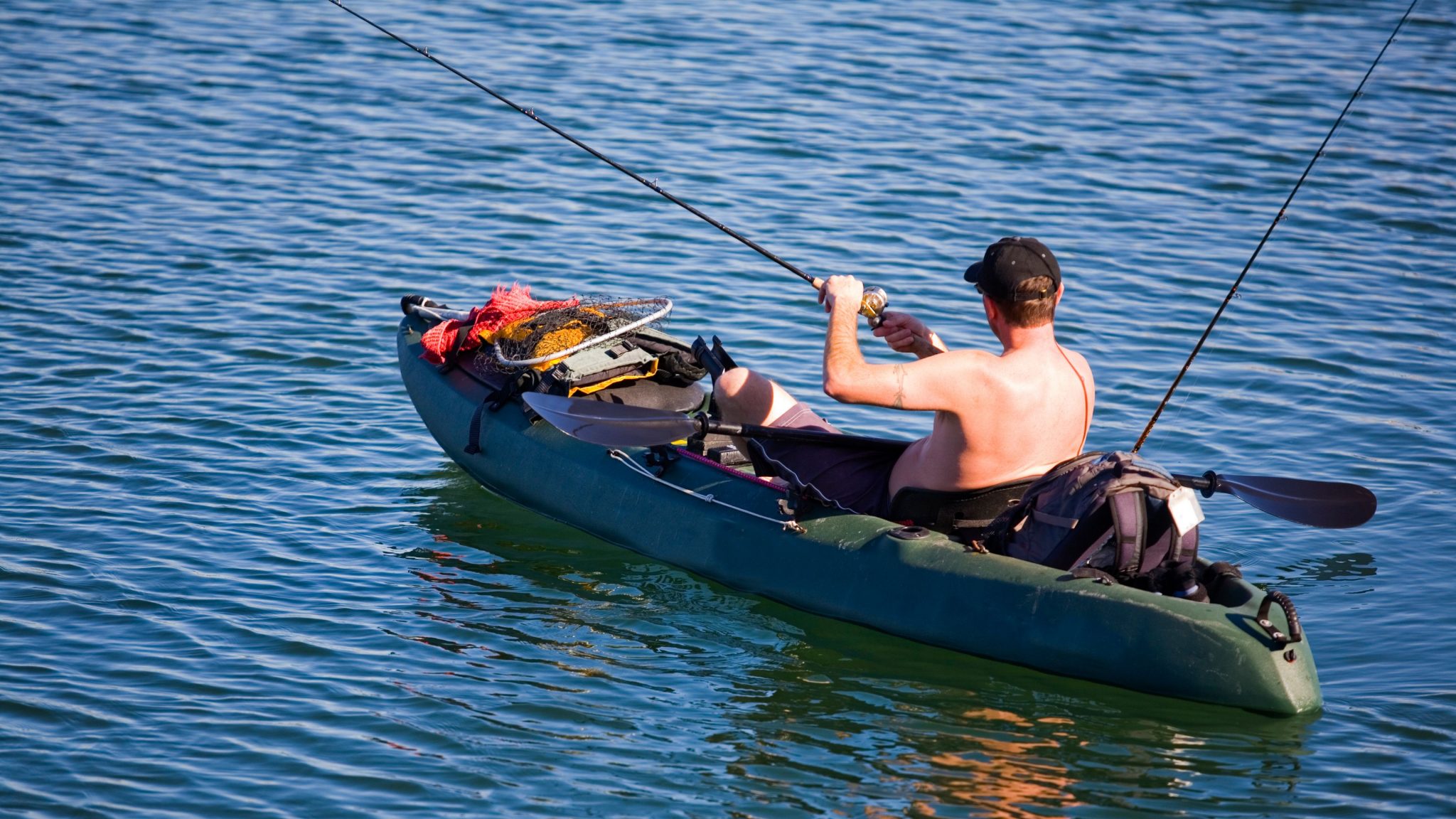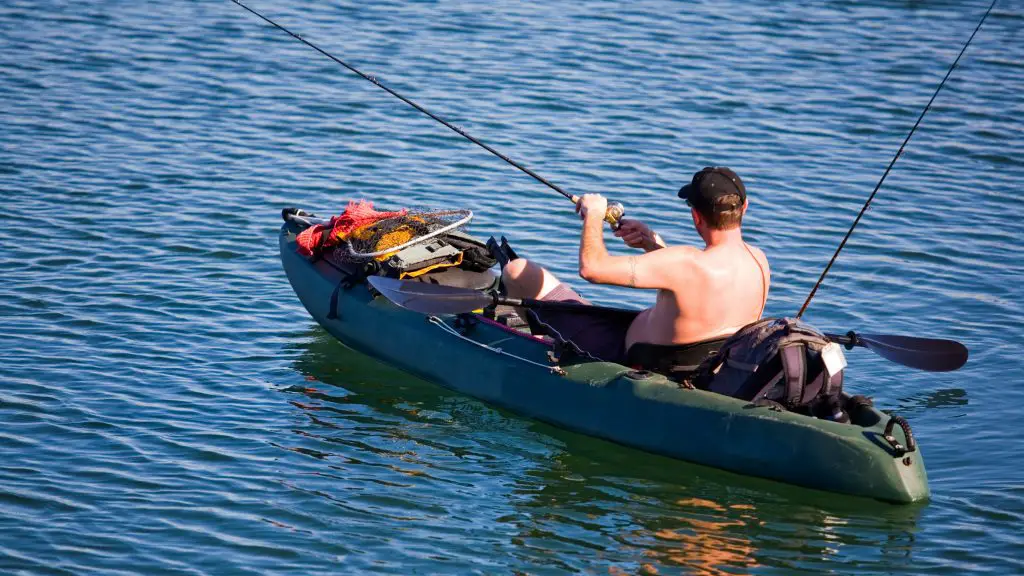 Indoor Storage
Indoor storage is required only for personal kayaking. You have to store the kayak in a secure place when you are not on the water. It costs around $30 to $100 for an average kayak. If you are living in a rental house the cost will depend on the rental price. 
Kayak Storage Hooks – Wall Mount Garage Hangers with 125 lb
FAQs
Is kayaking 3 miles a lot?
It is not an average distance. Three miles of kayaking is more than regular paddling. 
Is kayaking hard for beginners?
It might be. But, a beginner can easily achieve great kayaking skills if he is passionate enough. 
Do kayaks flip over easily?
No, kayaks do not flip over easily. Kayaks are designed to survive on the water with a highly floating capacity.
Can a fat person fit in a kayak?
Yes, anyone can do kayaking and fit on a kayak. You can check our article- kayaks for large paddlers. 
How much does a 2-person kayak cost?
A two-person kayak will cost around $300 to $600. The price might vary due to the material, type, and size of the kayak. 
How much does a fishing kayak cost?
A fishing kayak costs around $400 to $500. You need to purchase additional fishing gear with a fishing kayak. 
How much is a kayak at walmart?
It depends on the type, size, and manufacturer of the kayak. You can check their website for the latest kayak price. 
How much does a kayak weigh?
The average weight of a recreational kayak is around 16 kg to 27 kg. 
Conclusion
Finally, you got the complete estimation for kayaking. You can enjoy kayaking by comparing the service and your budget. 
We recommend starting kayaking with a basic model. If possible, go for the rental service. It will reduce the cost and enable you to achieve advanced skills with the help of a trainer. 
Besides, it is important to select the purpose of a kayak while purchasing or getting a rental. Don't buy or rent a kayak that is not suitable for your body and purpose. It increases the costs. 
Stay with us for the latest news and articles about kayaking.