Have you been looking for reasons to kayak or wondering why kayaking is fun? Just travel the page of this article as you explore 12 reasons why kayaking is fun. 
Different people have become intrigued by how kayaking as an aquatic sport can be so fun-filled while others still doubt if kayaking is really fun and the reasons behind the thrilling experience it gives.
Well, this article intends to take you on an exploration of the world of kayaking. You will know whether this great watersport is fun and how it is fun. You will get 12 reasons why kayaking is fun as well as its health benefits. Now, let us get started!
Is Kayaking Actually Fun?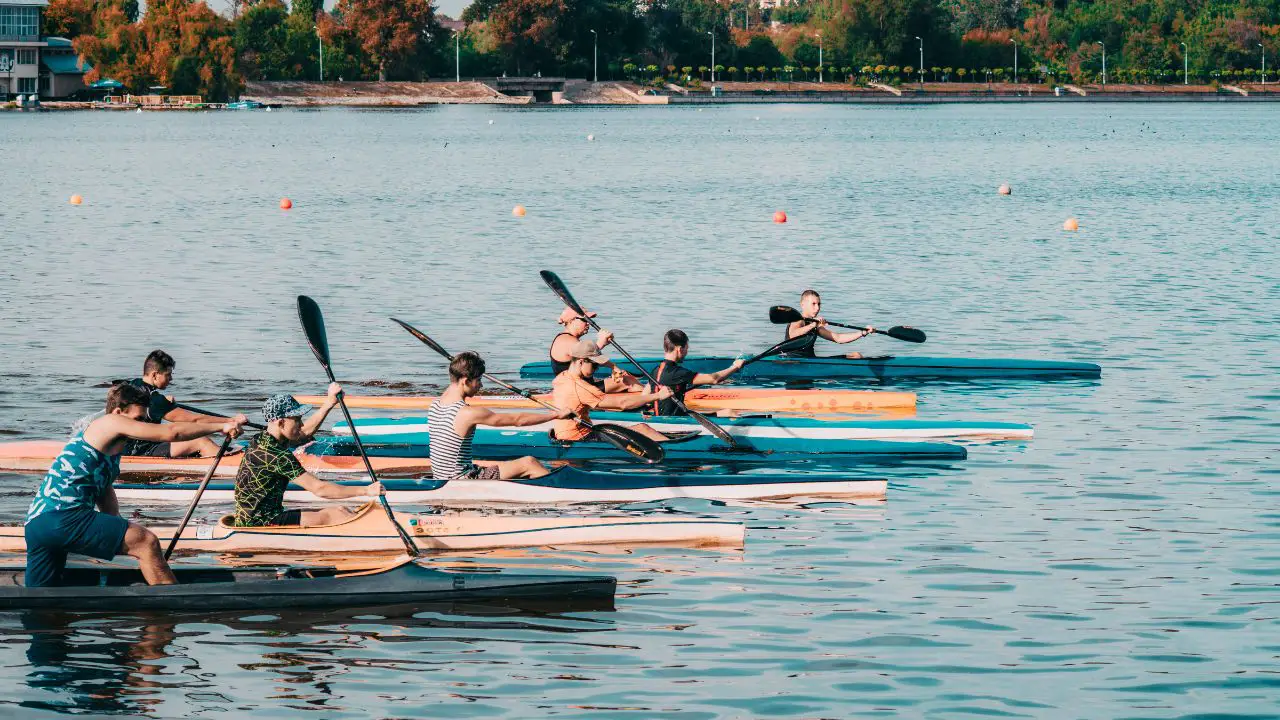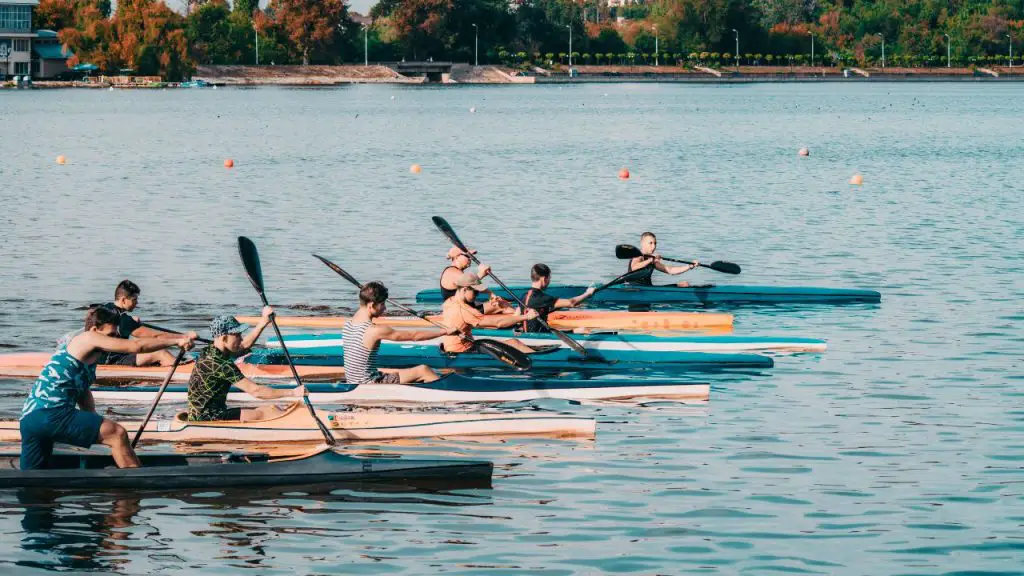 Yes, Kayaking is definitely a lot of fun. This watersport gives a thrilling experience to fun enthusiasts. Kayaking can help you increase your ability to focus. It can increase your strength and it is a very good opportunity to connect with people.
It's a great workout, and it's really relaxing too. You can go kayaking on rivers, lakes, and even the ocean.
Kayaking is also a great way to explore new places. There are so many different types of kayaks, and you can even go kayaking with a group of friends. Kayaking is definitely a lot of fun, and I would recommend it to anyone.
So, if you are a lover of water activities, then kayaking is for you. Even for starters, It is indeed an enjoyable outdoor activity.
12 Reasons Why Kayaking Is Fun?
There are reasons why kayaking is fun. It gives you a mind-blowing experience on the water. And, it also gives you a free feel and view of nature. 
Kayaking is all-encompassing as it has both physical and mental benefits, which makes it all fun.
Kayaking is a versatile sport. So, people of all ages can adapt and enjoy this watersport. This is because it is relatively easy too.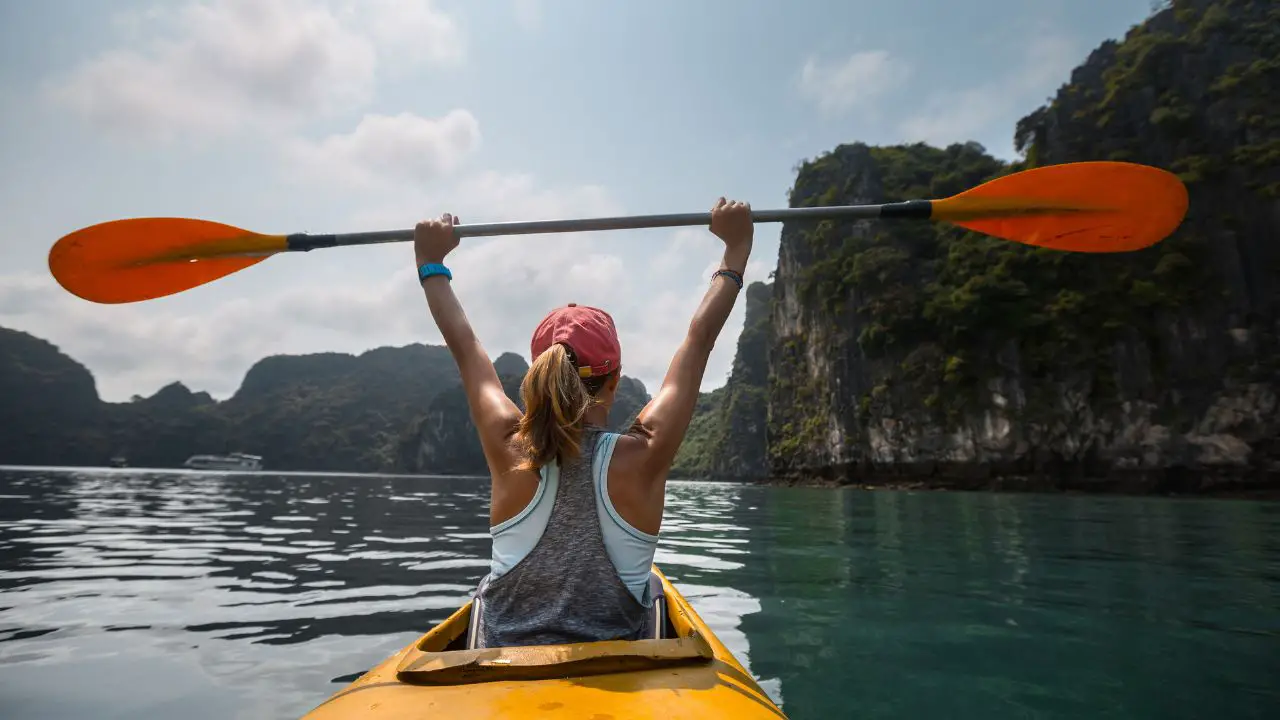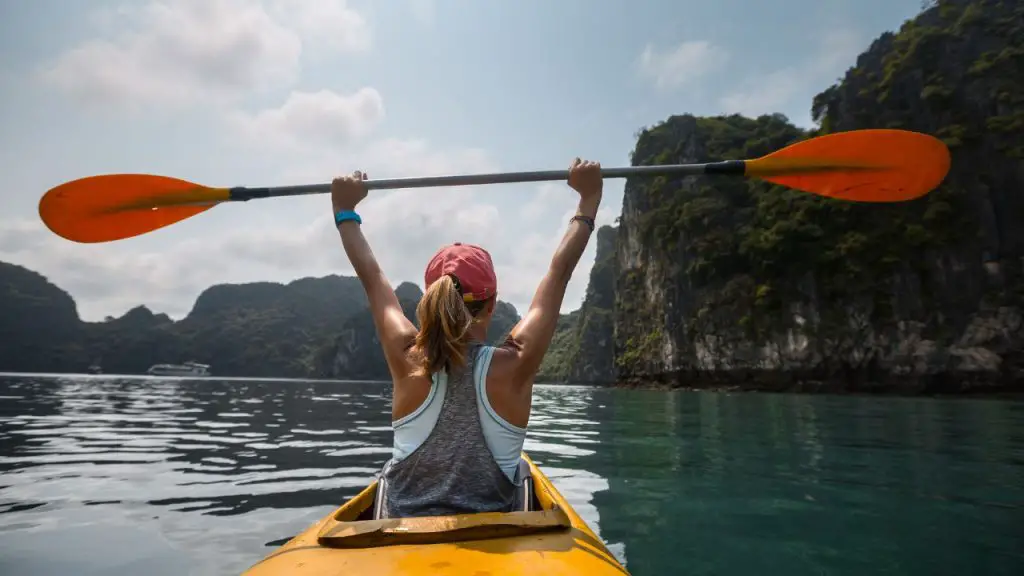 Kayak is a Versatile and Adaptable Watersport
One of the unique features of this watersport is its versatility and adaptability. This feature will allow you to do well in different bodies of water. Whether you are on a river, ocean, lake, or a large pool, your kayak can adapt to many different uses. 
Kayaking allows you to choose your game. That is, you can choose to paddle for leisure or go for a marathon race on water. You can as well choose from different available variants of kayaks, depending on your flow and riding condition.
Kayak is Suitable for All Ages
If you are looking for one outdoor activity that does not discriminate, then it is kayaking. This watersport allows people of different ages to have an enjoyable experience. 
Children can paddle from a children's sit-on-top. And elderly people can have fun kayaking too.
So, if you have a family with different generational lines, you have nothing to worry about. Kayaking is going to be fun for all.
it's Not Expensive and Relatively Easy
To have great excitement while kayaking is not expensive. You do not have to break a bank before getting all the fun experiences. You can get a low-budget kayak and have all the fun you want on the water.
This watersport is relatively easy too. Learning to kayak is not as hard as you might think. You just need a perfect understanding of a few basic skills and you are good to go.
You can have a good instructor teach you these skills and a few safety lessons too.
Explorer K2 Kayak, 2-Person Inflatable Kayak Set with Aluminum Oars
Enjoy Nature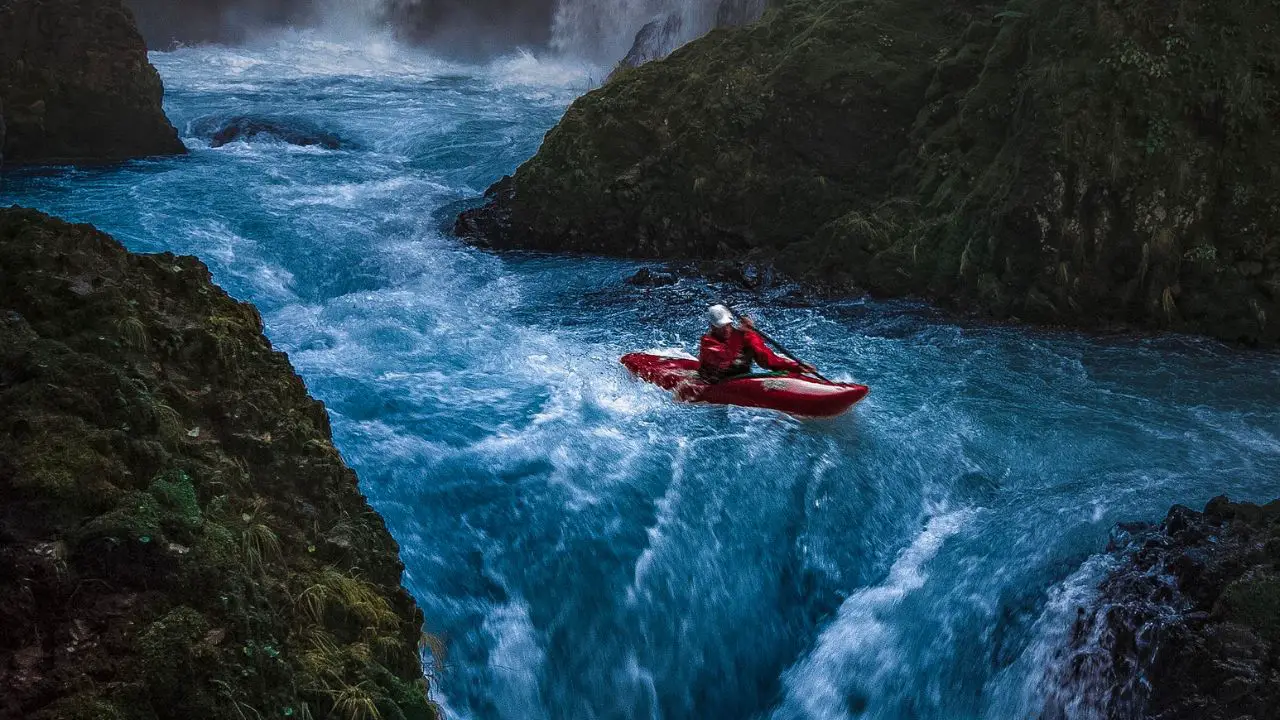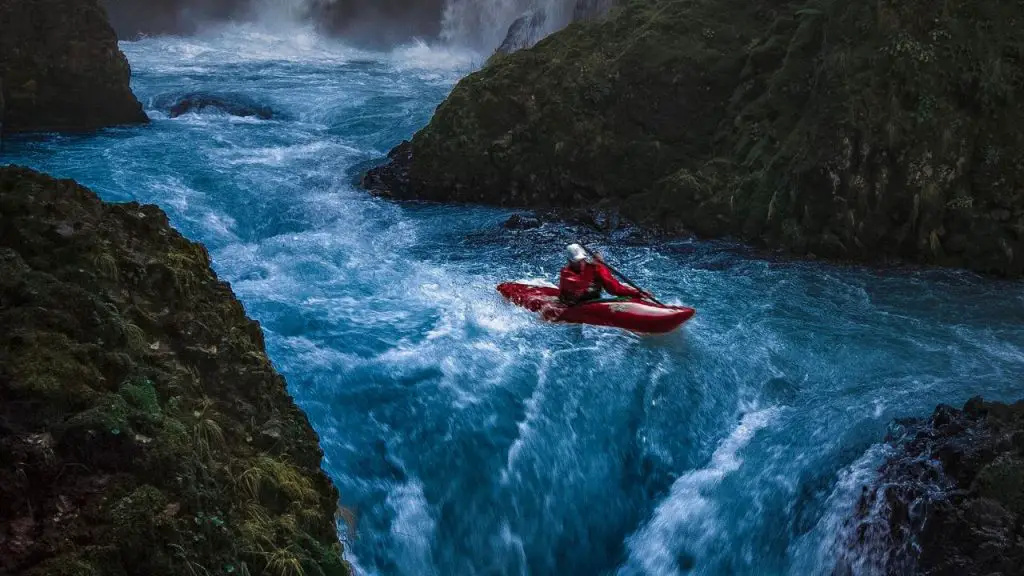 The whole of nature beckons at you when you go kayaking. From the crevices of hidden shoreline banks to seeing wildlife, you get a chance to explore nature in all its forms. 
Getting a feel of nature while kayaking makes you relaxed and calm. So, if you are looking for a way to unwind, kayaking is your best shot.
Kayaking will offer you serenity and help you reconnect with nature as you forget the troubles of the day.
Kayak Makes You Feel Free
Sometimes, various happenings in life can dampen our moods and make us anxious. However, kayaking lightens your mood and makes you feel free.
You can paddle away from the struggles of civilization into the feeling of freedom as you kayak.
A Way Of Adventure
Have you ever thought of kayaking over wild waterfalls? Then, the adventurous part of kayaking is for you. Kayaking allows you to explore and have a great adventure on the water.
From riding through fast-moving waters to encountering wildlife, it can only get more adventurous.
Improves Your Health
Every opportunity to kayak is an excellent opportunity to work out. It touches every aspect of your health, from physical to mental.
Ranging from building core muscles to improving your cardiovascular fitness, kayaking is a good healthy option. You can build strength as well as flexibility too.
Relieves Stress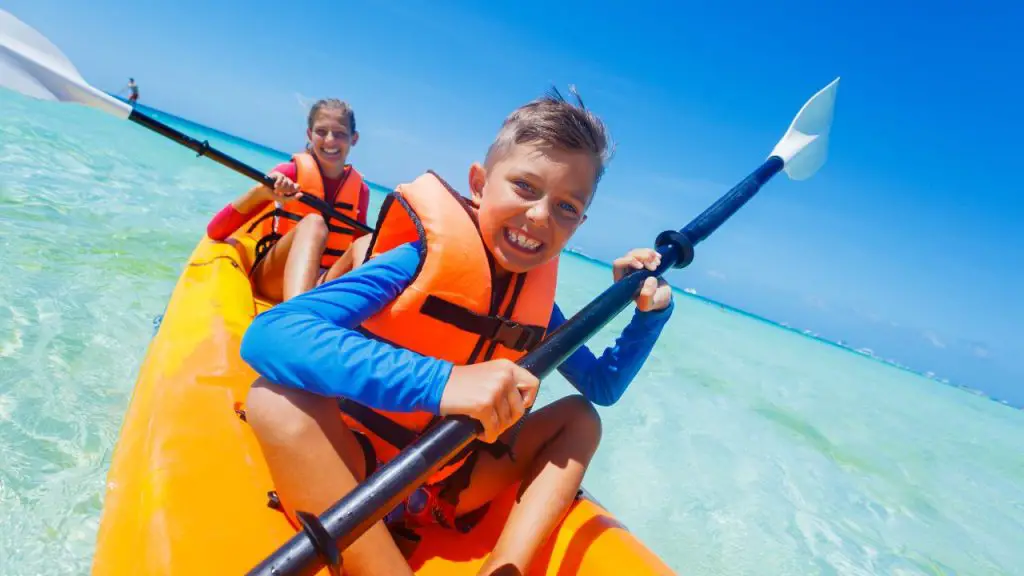 Kayaking allows you to spend more time outdoors, which is another way of reducing stress. When you are stressed, your mental health is at risk but an activity like kayaking can help out.
Kayaking allows you to have a touch and feel of nature which offers a sense of calmness. As such your mind can relax because of the serene features of the aquatic environment.
According to health publications from Harvard University, sports activities like Kayaking promote the release of brain chemicals that improve your mood.
Also, being close to water creates a relaxing yet pleasant atmosphere that overall improves mental health.
Chances to Meet New People
With kayaking comes the opportunity to meet new people. Joining organizations or clubs for kayakers will help you meet people of like minds. You can widen your circle of influence as well, simply by kayaking.
So if you are one person who loves to socialize, kayaking will help you form a new and healthy relationship.
Occasion to Strengthen Relationships
Strong bonding and connection with family are achievable through kayaking. You can go kayaking with your partner while you both explore the water.
You can go kayaking with your family and spend quality time with them. Asides from cruising, you can go fishing with your family too. This will not only foster a family bond but strengthen it as well.
Opportunity to get Away from the Scorching Rays of The Sun
It could be very hot during summer and the rays of the sun can be scorching. But one relief method away from the heat of the sun is to go kayaking. 
So, a very good sport to engage in during summer is kayaking. You can always get a feel of the air as well as escape from the scorching rays of the sun. Just ensure you make use of your sunscreen and protective wear.
Opportunities to Have Beautiful Photography
Kayaking offers you a view of beautiful scenery and as such, you want to take beautiful shots. From the flora to the fauna, you have ample opportunity to take beautiful photographs.
While kayaking, you may see things that you would not see daily and you can capture those things. Beautiful moments can be captured while kayaking with your partner or friends, making it more fun.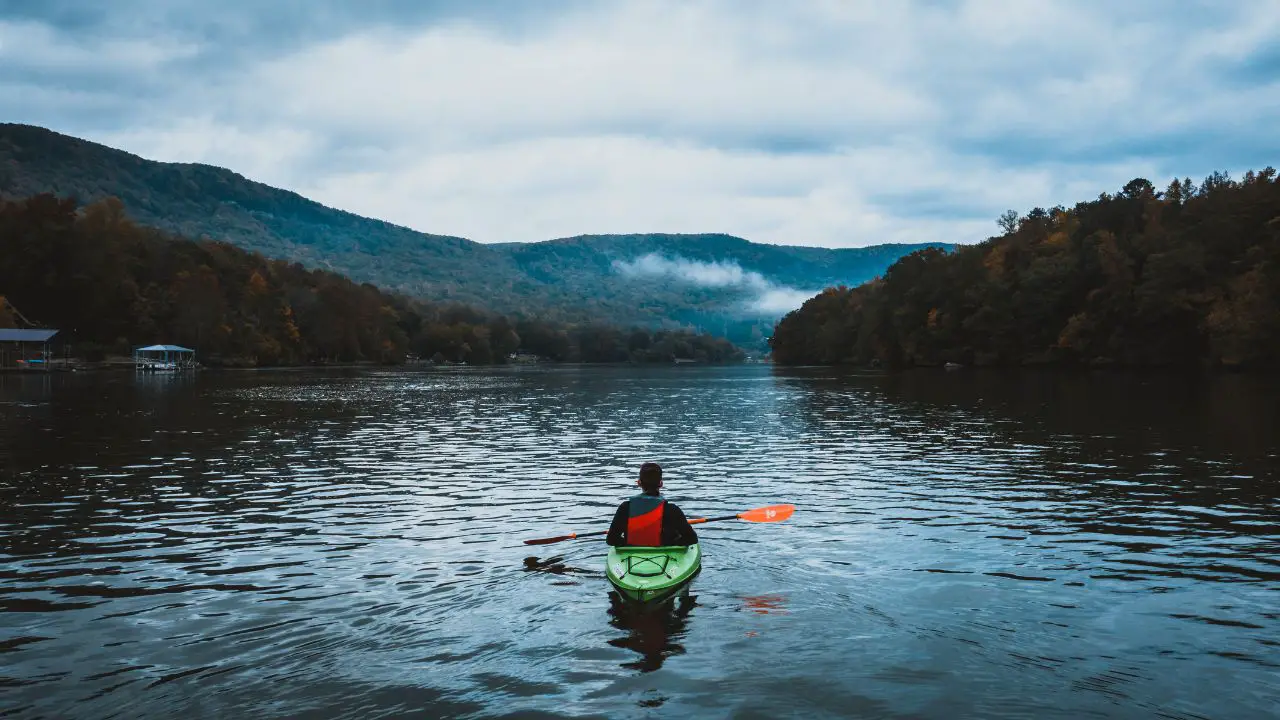 Health Benefits of Kayaking
No doubt, kayaking has proved to be fun and exciting. In addition to its enjoyable part, it also has numerous physical and health benefits.
Kayaking helps to improve your aerobic and cardiovascular fitness, flexibility, and strength. The muscles of the arms, back, chest and shoulders get strengthened just by moving the paddle.
If you are looking for a weight management workout, kayaking is just perfect. It will help you burn several calories. It is also a perfect muscle toner for the legs.
While kayaking, certain chemicals like dopamine and serotonin get released which can put you in a good mood and improve your ability to focus.
Blood flow within the brain is increased and as such your thinking skills and memory is enhanced. Kayaking overall improves the quality of your sleep and keeps your body well rested.
FAQs
Is kayaking alone fun?
Going solo on the water can be fun especially if you are someone who loves having alone time. However, ensure you inform your friends or loved ones and take safety precautions.
What are kayaks good for?
Kayaks are good for a whole lot of things. They are good for fun as well as immensely beneficial to your health. So, kayaking gives you the total package of fun and physical and mental health.
How do you enjoy kayaking?
Kayaking becomes enjoyable when you have your preferred kayak, the right gear as well the right paddling buddies.
Is kayaking good for anxiety?
A very good antidote for anxiety is to go kayaking. Being on the water will give you that serenity that will erase your anxiety.
How does kayaking reduce stress?
While kayaking, mood-boosting chemicals are released. They improve your mood and relieve you of stress.
Key Takeaway
Kayaking offers great benefits to both physical and mental health. It has numerous advantages and also can strengthen the bonds you have with your loved ones. This goes beyond the euphoria and excitement that comes with the activity.
Now, you have every reason to give kayaking a try. So what excuse do you have not to get started? Put out your kayak on the water and I bet, it will be fun.