Foot pegs are designed to offer you a comfortable seating position in a kayak. A perfect adjustment of foot pegs will enable you to maintain a convenient paddling position. 
These small but effective devices will keep you on track and help you to paddle effectively. 
Besides, foot braces work together with foot pegs to tie yourself with the kayak.
Manufacturers installed foot pegs and braces in the kayak with a standard dimension, size, and distance. But, it is not universal, and you might have to adjust foot pegs.
This writing will explain the necessity, customization process, and general guidelines for foot pegs adjustment. Let's explore. 
Can You Adjust Foot Pegs?
Yes, you can adjust the kayak's foot pegs for a comfortable paddling experience. It is a good option for paddlers who want to get more stability during paddling.
Foot pegs and braces are small devices with huge advancements. These devices can also increase the safety of kayaking. 
You can't paddle the kayak easily without having ideal space for putting your legs.
You might think about the dimension of the boat. But, adjustable foot pegs offer you to set the correct position. You will feel the adventure of kayaking in a comfortable seating position. You can minimize or maximize your leg length in the kayak.
When Do You Need Adjusting Foot Pegs?
You have to understand the compatibility of the device before customization. Foot pegs are used to set the length of the legs in a kayak. 
It can be customized to make your seating position comfortable. So, when do you need to adjust the foot pegs?
The answer is clear. You need to adjust it to make your kayak fit your legs. Besides, you have to fix it when it is not suitable for your leg length. If you feel that you are not in the best position in a kayak, you can adjust the foot pegs.
Manufacturers included adjustable foot pegs for paddlers for convenient paddling.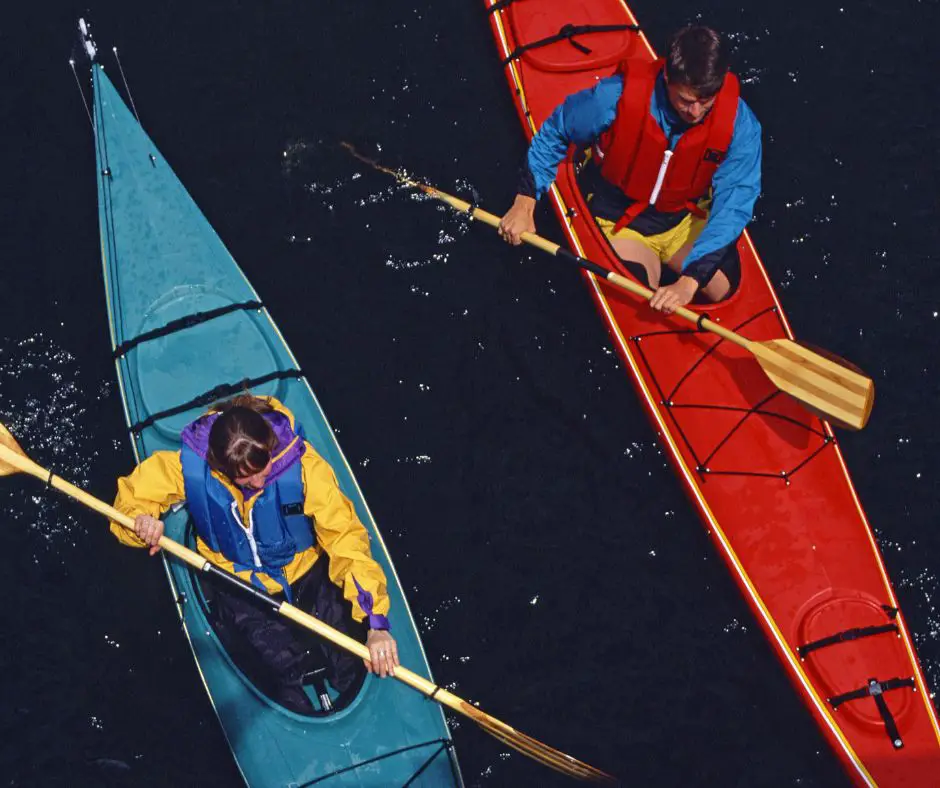 How to Adjust Kayak Foot Pegs
Adjusting foot pegs is not rocket science. You can do it easily before starting paddling. If your height is below or higher than average, you can adjust foot pegs for a comfortable seating position. 
You have to adjust the foot pegs with a locking rail or webbing system. It is simple and easy. 
First, release the foot pegs and move them to the correct position. Then, lock the footpegs in your desired location.
Make sure that pegs are properly adjusted and trial it by seating on the kayak. The perfect distance should allow you to move your knees and fit under the cockpit. You can check the tie with braces to ensure compatibility.
For Kayaks Without Rudder
There is controversy regarding kayaks without rudders. Some paddlers believe that rudder is a necessary feature for good balancing and controlling. 
On the contrary, some think that rudders will reduce your paddling skills. However, you can adjust foot pegs both for kayaks with and without rudders. 
Here is a step-by-step guide to customizing foot pegs for kayaks without a rudder. 
First, release the locking mechanism carefully.
Then, move the foot pedal and free up the space. 
Finally, lock the track and pegs on your desired position. Reassemble the boat again. That's it. 
Sea-Lect Designs Kayak Adjustable Footbrace w/ Rudder Control (Black)
For Kayaks With Rudder
It is as simple as the previous one. You have to follow these steps to adjust foot pegs for kayaks with the rudder. 
First, press the right pedal to move in that direction and do the same for the left pedal. 
Next, pull the webbing strap and bring the pedals near you. 
If you want to move the pedal more, you can do it by releasing the strap ladder lock. It moves the pedal forward. 
Make sure everything goes well, and the adjustment is perfect for you.
Attwood 11940-2 Universal Adjustable Kayak Foot Pegs/Foot Brace with Trigger Lock
How to Position Your Legs Properly When Kayaking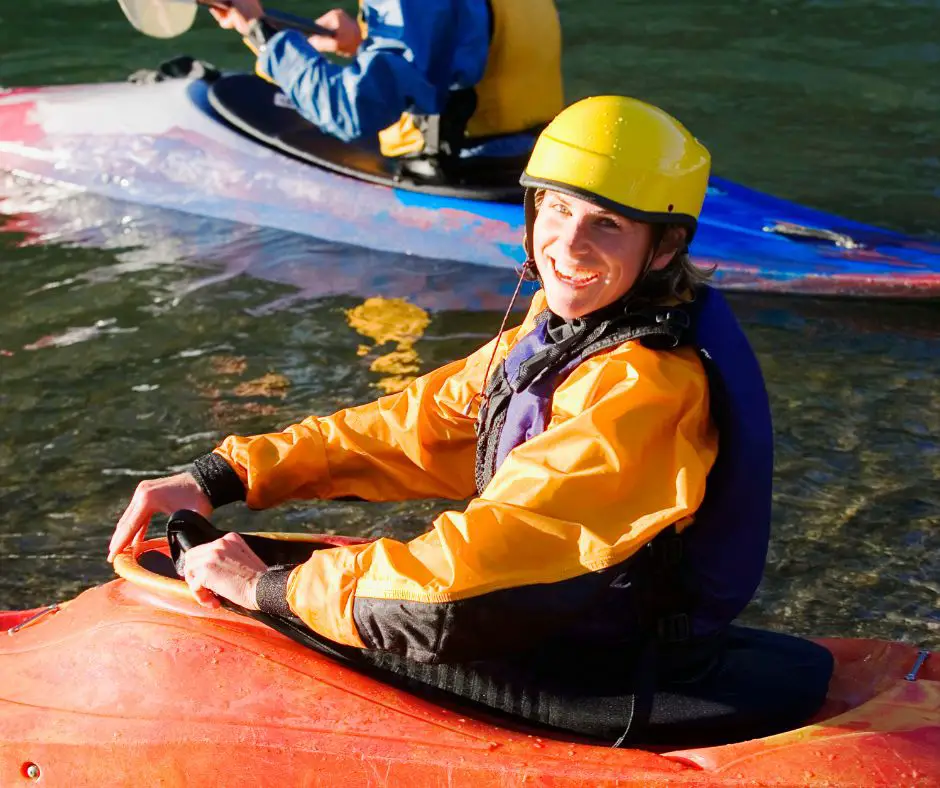 Proper foot position is important for getting convenient seating and paddling gestures. If you position your legs properly, it will be comfortable for paddling. You can get the right type of support by following these steps. 
First, set the foot pegs in the right position based on the leg's length. Make sure that your toes are pointed outward. 
Next, you have to ensure that heels are angled toward the center of the kayak. 
Besides, it is important to keep enough space for upward and forwarding knees. 
Finally, the customization should ensure that leg pressure is applied to the thigh brace. 
FAQs
How do you put foot pegs in a kayak?
Measure the location of foot pegs. Create holes from the outside and adjust the pegs with screws.
How do you adjust a rudder kayak pedal?
You have to adjust the kayak pedal first to adjust the foot pegs of a kayak with a rudder. It is not so difficult. You can follow this link.
How should your feet be in a kayak?
The kayak should have enough space for upward and forward kneed. Similarly, leg pressure should be applied to the thigh brace. 
Should your legs be straight in a kayak?
No, it is not necessary. Your legs should be in a comfortable and flexible position. Straight legs will take up more space.
Where do you put your legs on a kayak?
Your legs should be under the cockpit of the kayak. It should have enough space for bent knees. 
Wrapping Up
Finally, it can be said that adjusting kayak foot pegs is not a difficult task. You can do it yourself to get a perfect seating position. 
It depends on your height and kayak's design. Manufacturers make a kayak for average-sized paddlers. If you are shorter or taller than the average size, you have to customize the foot pegs and brace of a kayak. 
Remember, nothing is more important than your comfort and safety. Make sure all things suit you perfectly.