You want to have great fun on the sea, but having a compact vehicle like a Prius is the only option to transport a kayak. It can make you question how to carry your kayak on a Prius. It will be a daunting task, if it is even possible.
Thus, this article has been prepared to let you see the possibility of a kayak fitting in your Prius. This article has also provided a step-by-step process to guide you on how to carry a kayak on a Prius. You will also be given specific guidelines and other options for transporting your kayak.
Can A Kayak Fit In a Prius?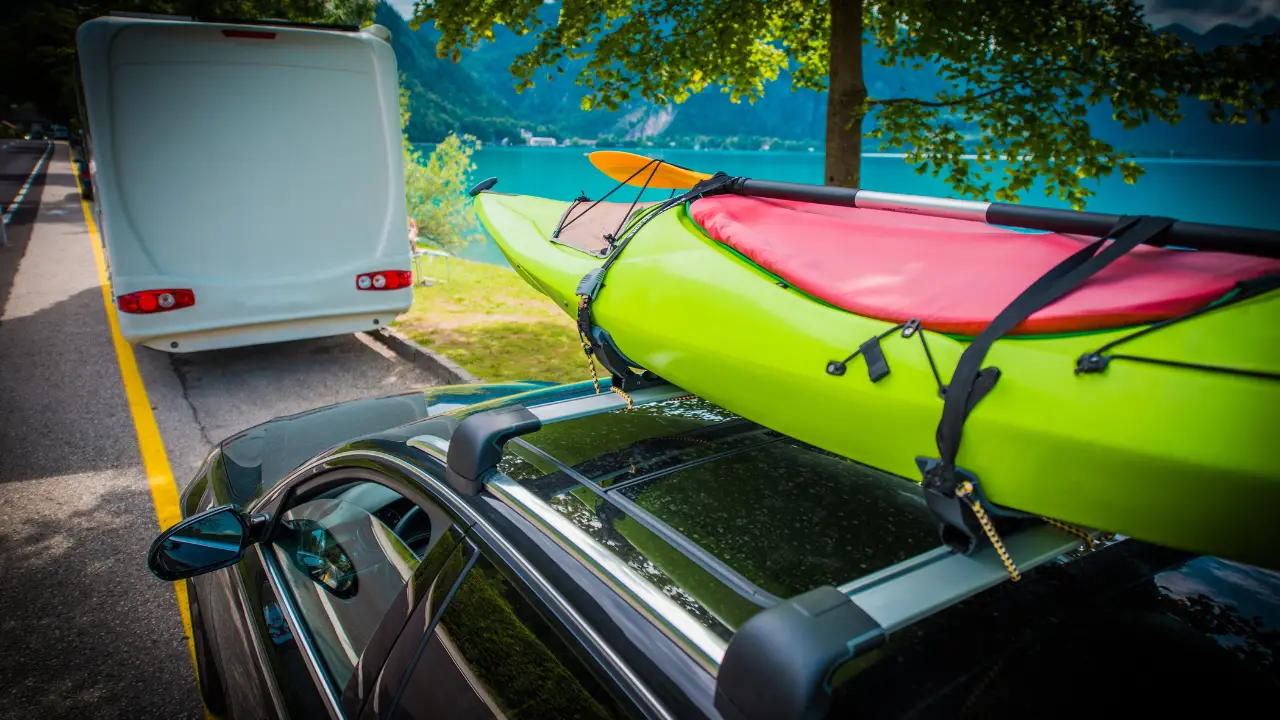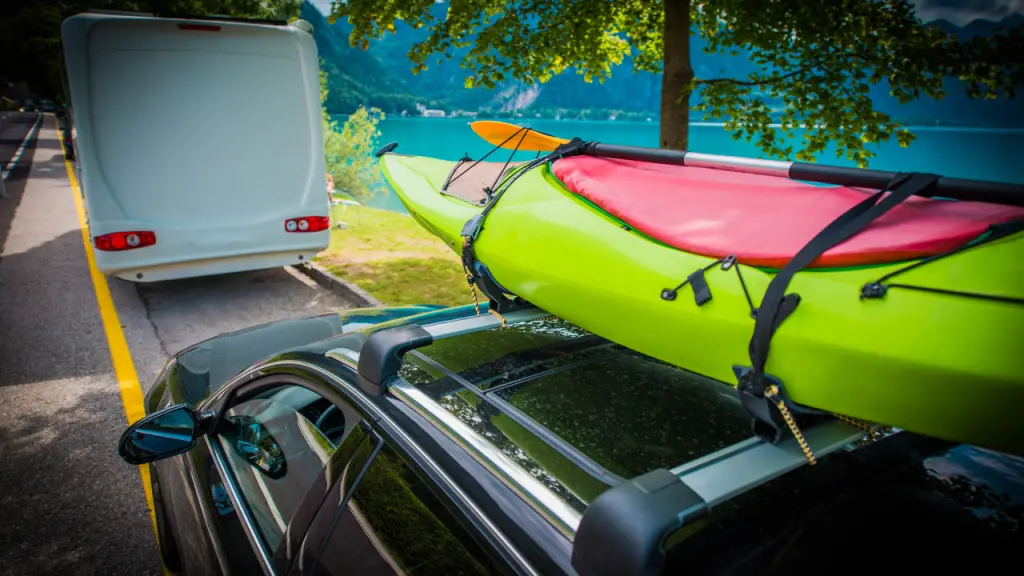 A very short answer to this question is no. No kayak size will fit inside a Prius until you leave the hatchback open.
Smaller kayaks and kayaks meant for children having a length of 8-9 feet, are capable of fitting inside a Prius. 
However, you will need to create more space by moving the seats down or placing your kayak to fit in between the passenger and the driver, although the latter could be dangerous.
Suppose you would rather use the longer recreational kayaks. In that case, your best bet might be to use a small utility trailer or set up a roof rack to tow or transport your kayak. 
On the other hand, you may want to consider purchasing an inflatable or foldable kayak that will fit into the cargo area without difficulty.
How to Carry a Kayak On a Prius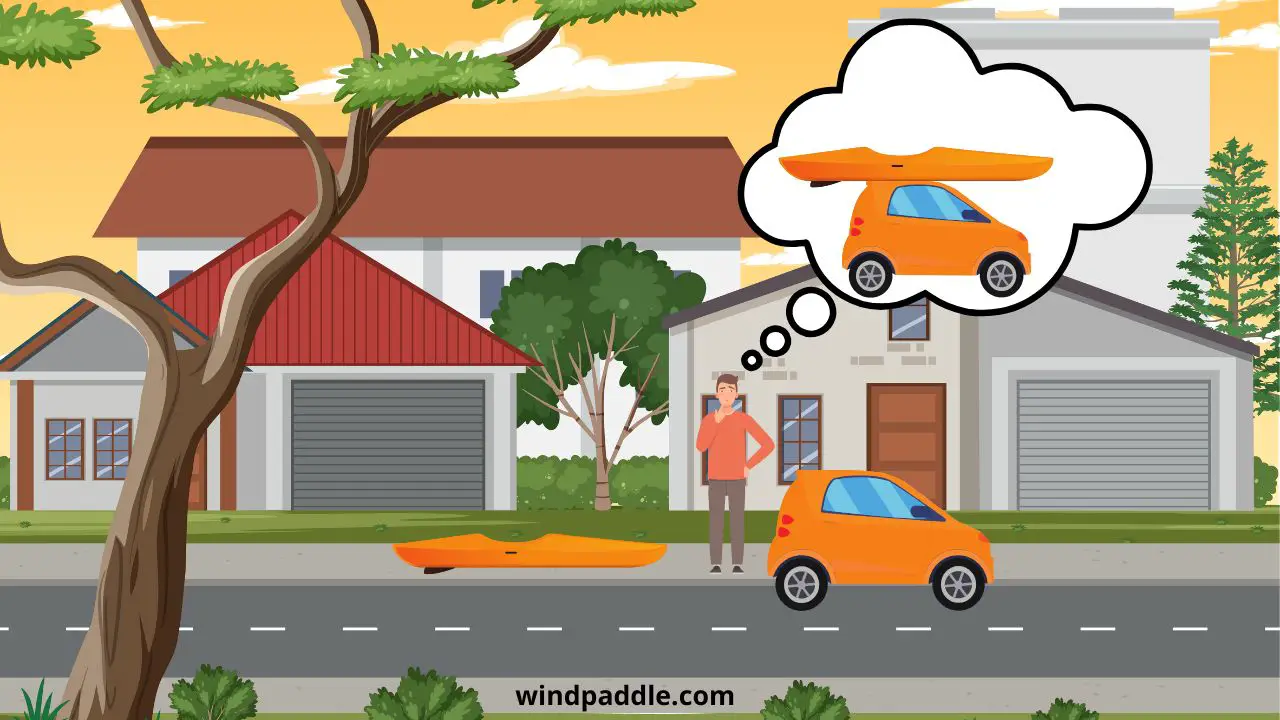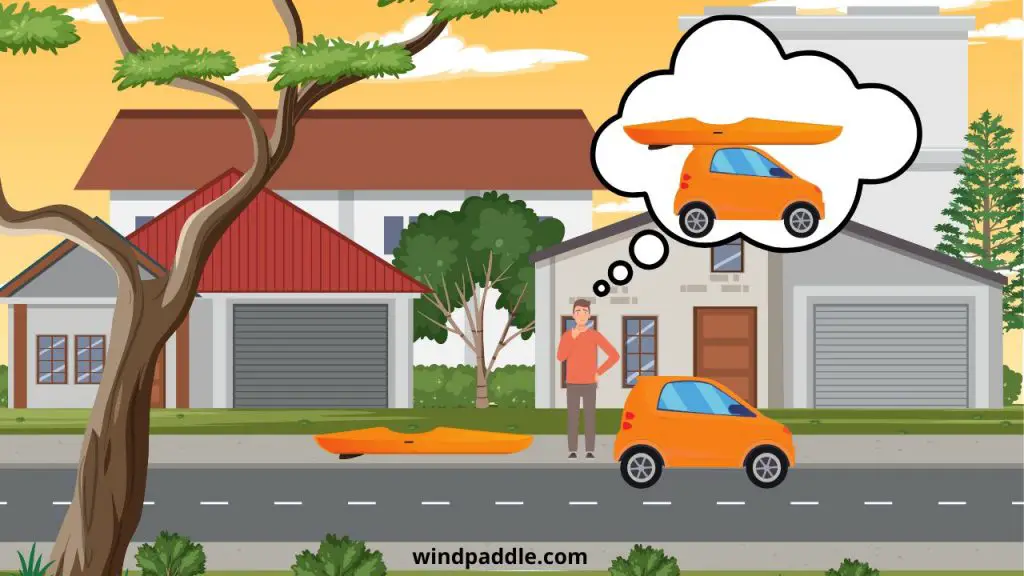 Installing a roof rack or towing a lightweight utility trailer are the easiest ways to carry your kayak on a Prius.
Carrying more than two kayaks is not something we would recommend because of the small size of the Prius. 
Loading more than two kayaks will be a difficult task, and there is the possibility that it would end up not fitting because of the width.
Vehicles that don't have a lot of towing capacity like the Prius will work best with a roof rack for transporting your kayak.
However, let's explore the two options for carrying your kayak so that you can be aided on which options are best for you.
Install a Roof Rack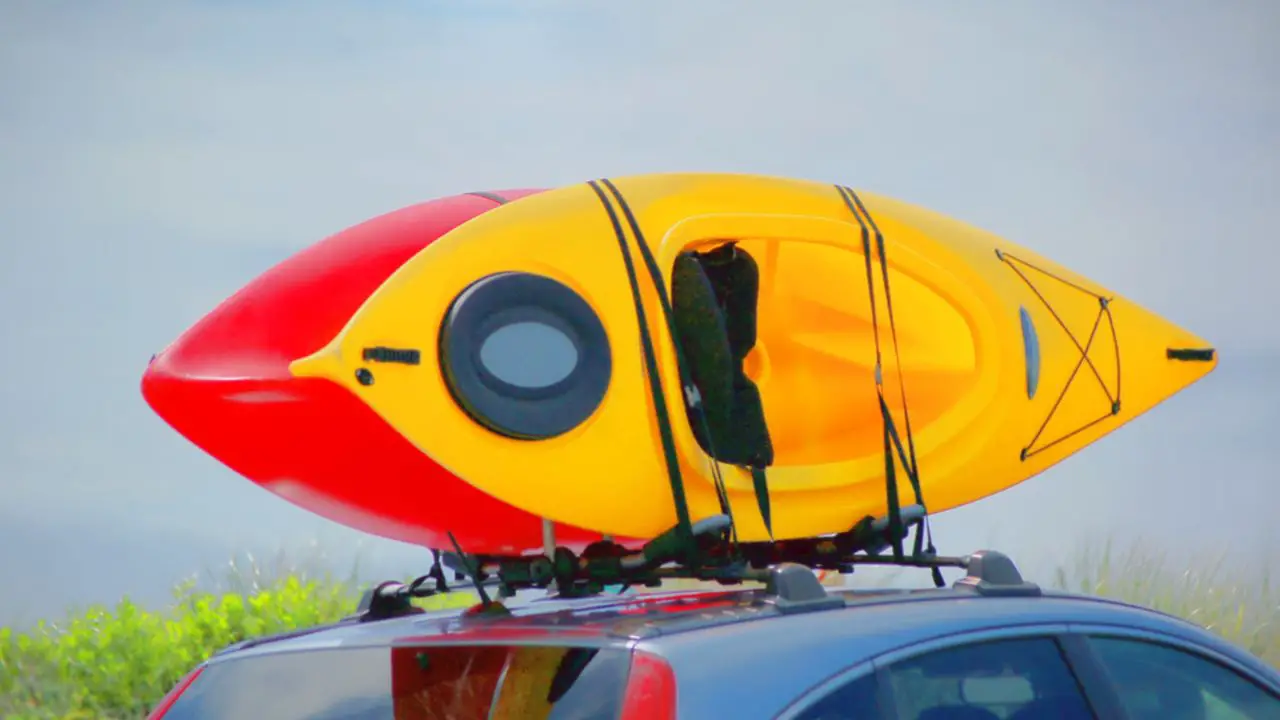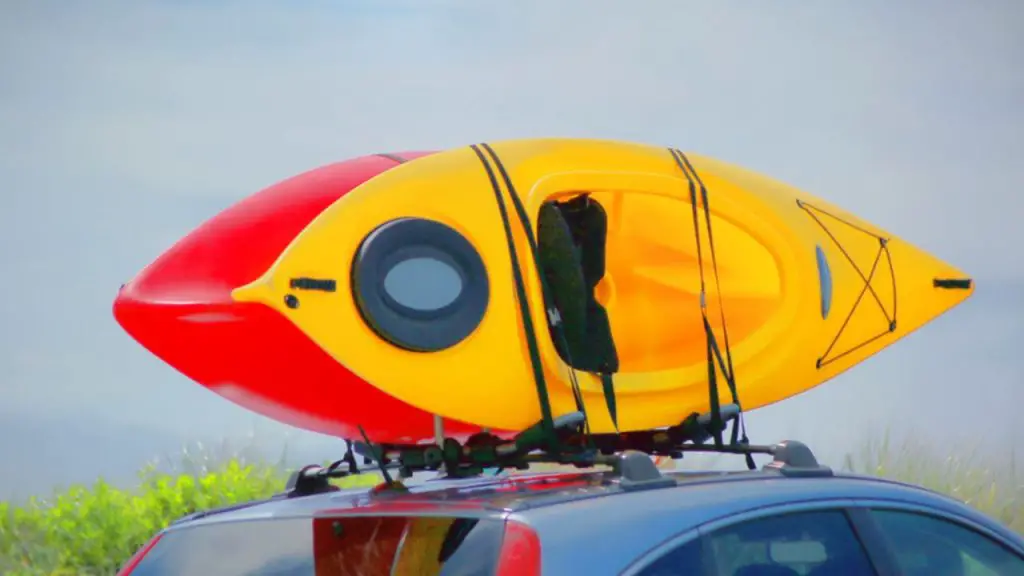 A roof rack is designed as an accessory to attach to the roof of your car to create a space convenient enough to hold and transport your equipment like snowboards, canoes, kayaks, camping gear, bicycles, and other luggage.
Installing a roof rack means you would not have to worry about dragging too much weight or damage as your roof rack helps your kayak stay put even as you drive.
The cost of installing a roof rack can vary, from at least $150 to $600 depending on where you purchase. 
However, the cost's worth depends on how frequently you tend to use the roof rack. If you are a regular kayaker, it will be worth paying the cost, but if you do not kayak regularly, it may not be worth it.
Installing a roof rack is a feat you can achieve by following the manufacturer's instructions. But, if you don't feel comfortable doing it yourself, you can opt for the service of a local auto shop.
Tow a Lightweight Utility Trailer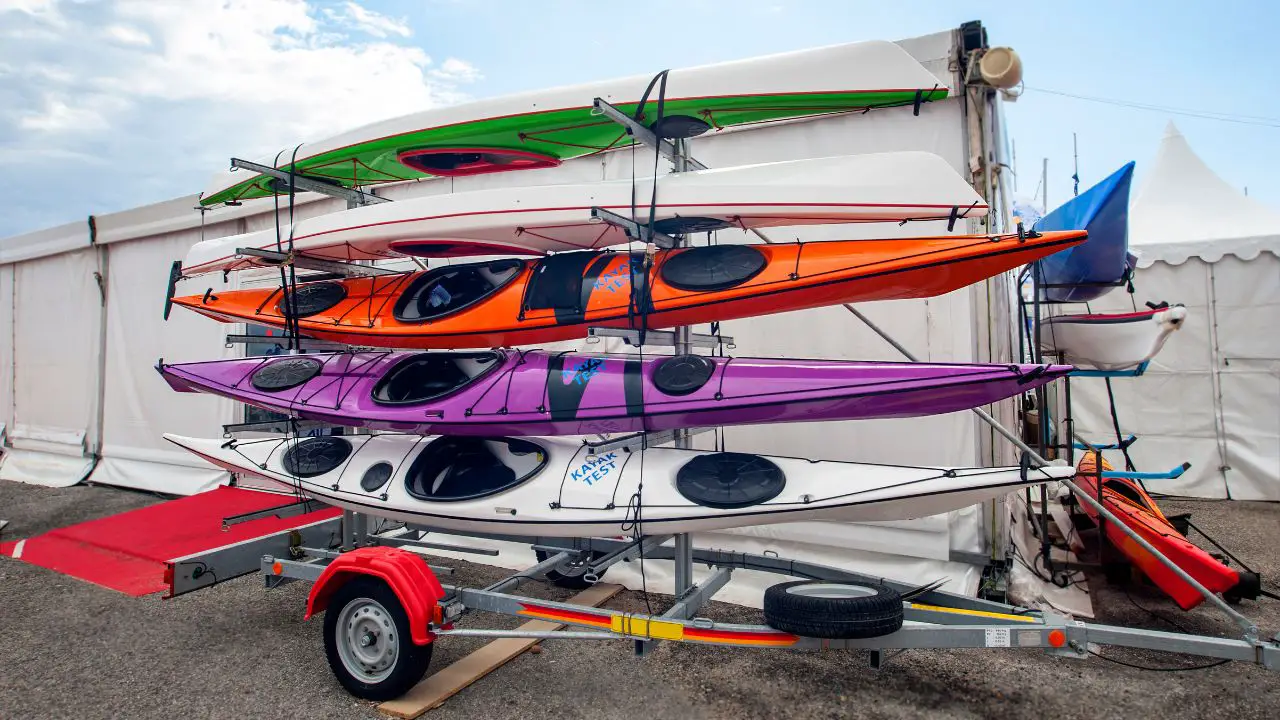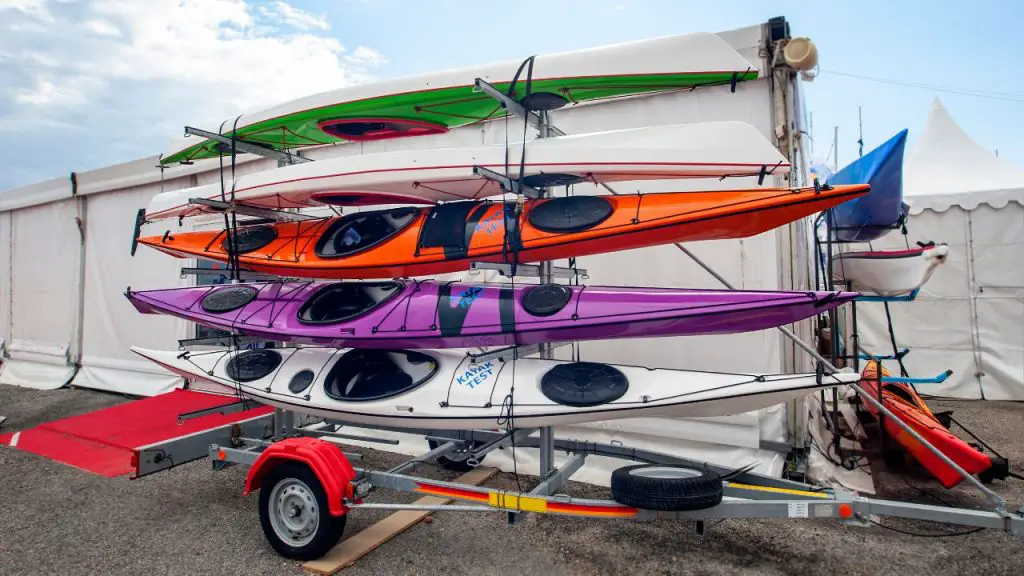 A lightweight utility trailer comprises smaller tires and lighter springs with an open cargo area to transport goods or equipment.
 Being a small-sized vehicle, a Toyota Prius cannot tow a lot like other vehicles, so you need a lightweight utility trailer that your Prius can tow conveniently.
Towing a lightweight utility trailer works when your kayak is too heavy for you to put on your roof rack or when your vehicle lacks a good rack fit.
Using a lightweight trailer can range from $1000 to $3000. Although pricey, you may never bother lifting a kayak above your head, and you can transport multiple kayaks for a family trip.
Fixing a lightweight utility trailer to the rear of your car by yourself can be challenging. So it's not an easy DIY thing as skills like welding and fabrication are needed for a successful fix.
4 Steps to Transport a Kayak on a Prius With a Roof Rack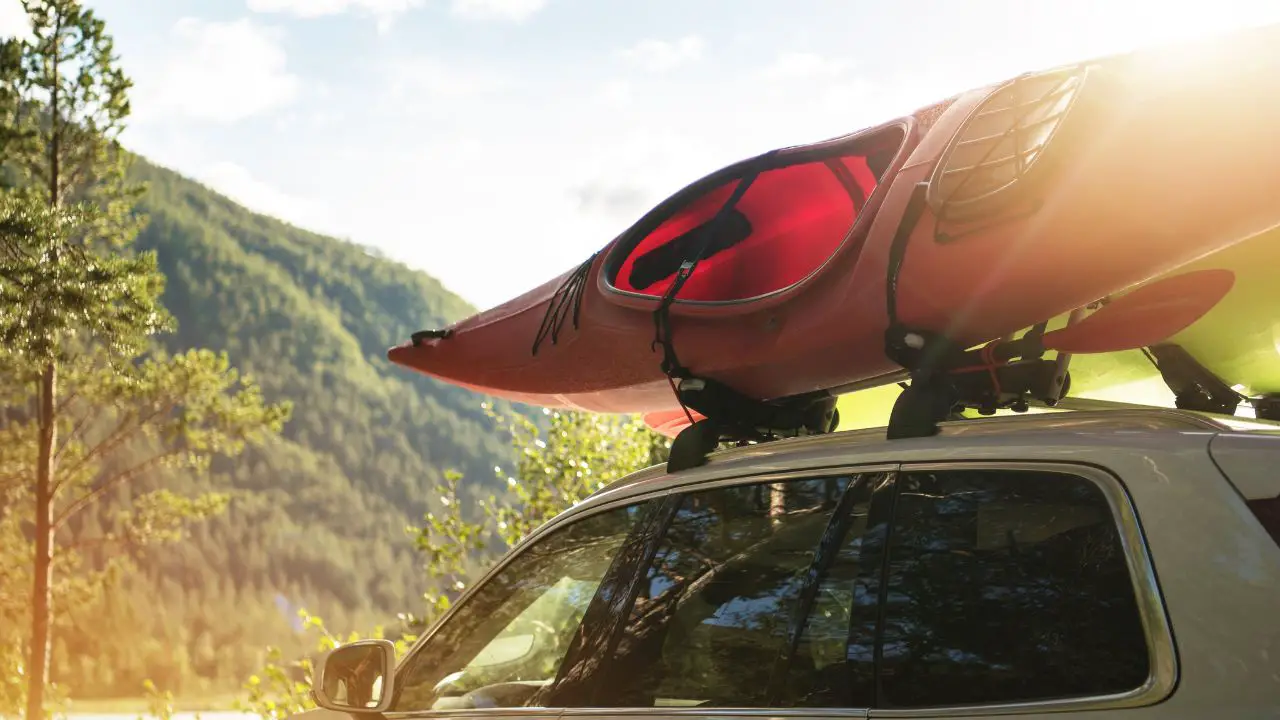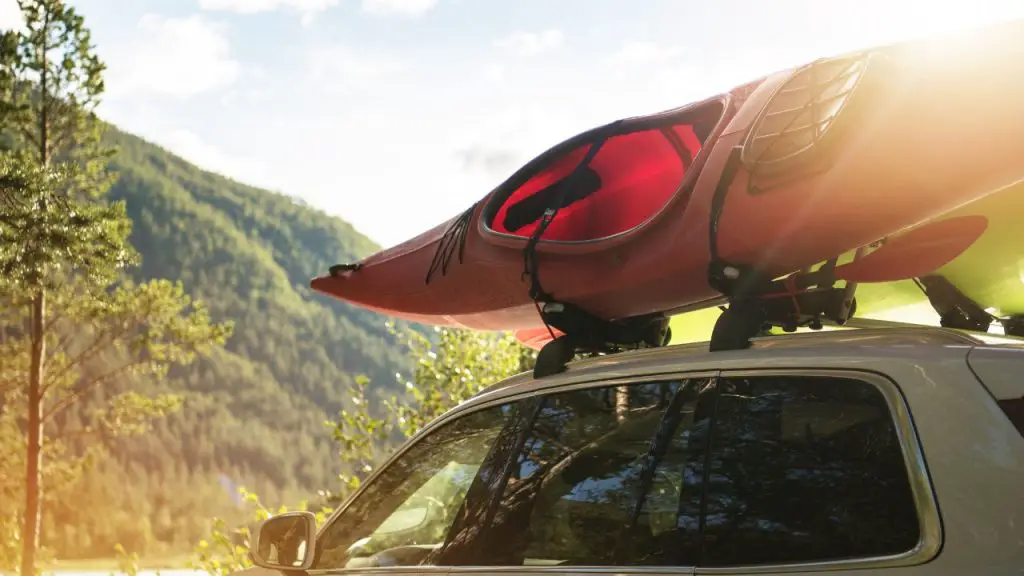 Steps to transporting your kayak on a Prius with a roof rack involve the preparation of your vehicle's roof, selecting your roof rack, installing the roof rack, and loading and securing the kayak.
Step 1: Prepare your Vehicle's roof
This involves cleaning the roof of your vehicle and covering parts that you know can get scratched by the kayak.
Step 2: Put a Roof Rack On a Prius
This step is divided into two sub-steps: the choice of the roof rack and how to put the rack on a Prius.
Choice of roof rack: Your choice of roof rack is very important. You must make choices of roof racks that will perfectly fit your Prius and be durable. Below are suggestions of the best roof racks for you:
Put a roof rack on a Prius: First, clean the roof of the Prius to allow for proper attachment.
Loosen the screws on all the foot mounts of the racks so that they can be open enough to allow the crossbars to fit in.
Let the two crossbars be inserted between the four mounts while you ensure accurate distance measurement between the crossbars and the mounts.
Fit caps to crossbars and pads to mount to seal and prevent scratch, respectively.
Position the rack at the center of the vehicle's roof with the doors of the car open. Lock and tighten the rack using the product's metal clips.
Step 3: Load a Kayak on a Prius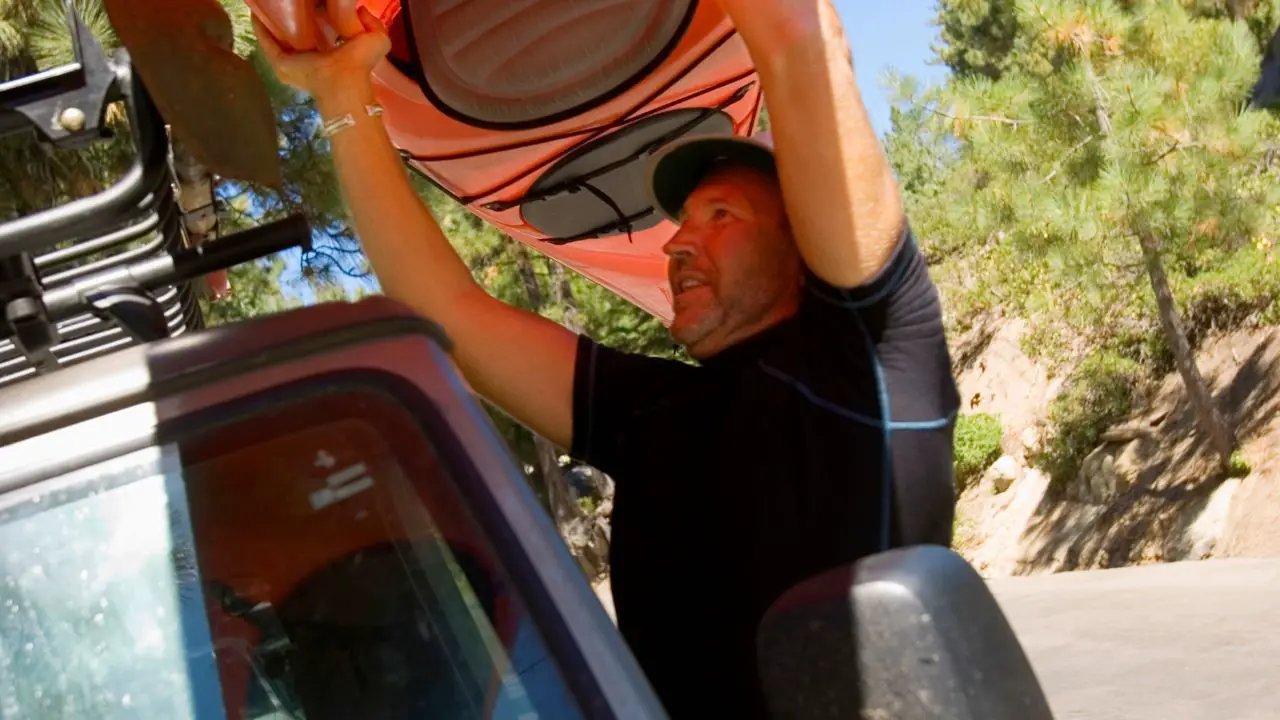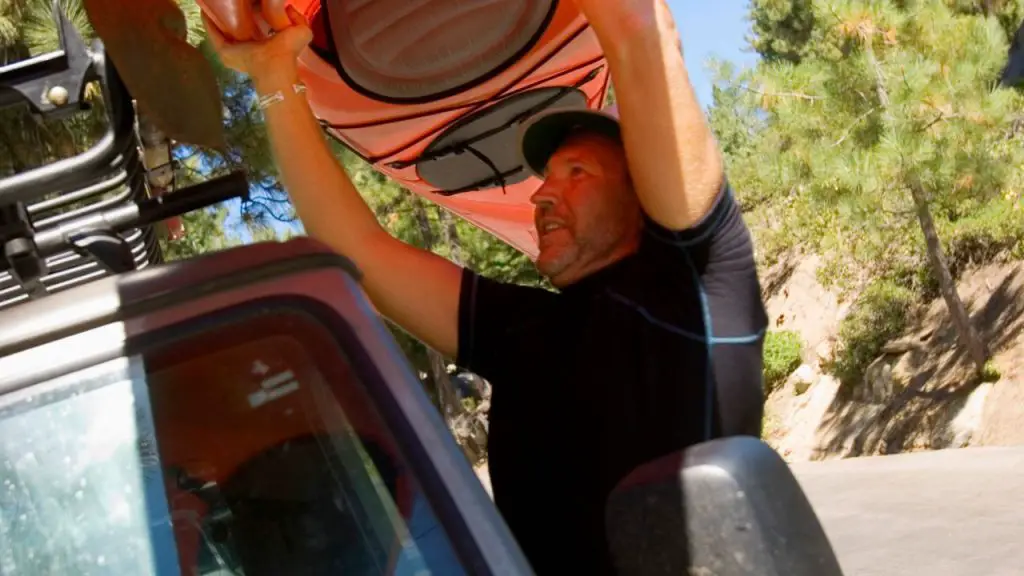 You can have someone assist you in holding one end of the kayak so you can slide it up the rack.
But if you are alone, you might have to place the kayak straight and upright while you slide the top into the carrier using the bottom of the kayak.
To do this, gently lay the kayak on the ground face up. Make sure you line the kayak behind the bumper of the vehicle. Carefully set a pad below the stern of the kayak. 
These pads will protect your kayak from damage that might be incurred when loading it on your prius.
Gently set the bow of the kayak with the roof rack before implementing the next step. This will greatly reduce the chances of the kayak sliding down.
Step 4: Secure the Kayak on a Prius
Secure the kayak onto the vehicle using ropes or straps and ensure it is fastened evenly on both the front and the rear. Just follow these simple steps:
1. Attach the included straps to the front and rear of the kayak.
2. Run the straps through the eyelets on the roof rack.
3. Tighten the straps until the kayak is secure.
Pro tips:
The strap should be pulled tight but not so much as to damage your kayak.
Any excess strap as well as loose ends should be secured to prevent it from flying around in the wind while you drive.
Now you're ready to hit the road! Just be sure to keep an eye on weather conditions and take care when loading and unloading your kayak. With a little careful planning, you'll be enjoying your time on the water in no time.
AUGO Ratchet Tie Down Straps –4 PK– 15 FT – 2,200 LB Break Strength
Other Options to Transport a Kayak
If you do not feel comfortable using any of the two options suggested above, you can opt for inflatable kayaks. They are flexible to transport and are relatively cheap.
You can also settle for renting a kayak at your destination but ensure you do your research well to ensure that kayaks are available for the day.
Intex Excursion Pro Kayak Series
FAQs
Can you put a roof rack on a Prius?
Yes, you can put a roof rack on a Prius. Ensure you make the right choice of a roof rack and follow the installation manual.
Can I put a kayak on my car without a rack?
Some cars allow you to transport your kayak without a roof rack. However, you need to have a hang in using pool noodles, ratchet, and straps.
What is the best way to carry a kayak in a car?
If you must carry your kayak in a car, you must leave the hatchback open while moving the seats down.
How big of a kayak can I put on my car?
Your car should be able to bear a kayak measuring 8-9.5 feet.
How do you transport a kayak with a small car?
If you want to transport a small kayak with a small car, you can use a roof rack or a lightweight utility trailer.
Should kayaks be transported upside down?
Yes, they should. This method of transport will reduce the risk of the kayak's hull being deformed or cracked.
Conclusion
Following our guidelines on carrying a kayak on a Prius, you can tell that transporting your kayak using a compact car is possible and not as difficult as you think.