Do you want to know how to sell a used kayak? Like any other item, selling your used kayak can be challenging. You have to do a number of things, including setting a price tag for it before listing it for sale.
Selling any used item involves preparing it and ensuring it is clean and in good condition. Kayak is not different. You want to ensure everything in the kayak is working as it should. You should paint it to make it appear new.
Read on for detailed information on how to sell your used kayaks. We will focus on the preparation, setting a price, adding a description, and deciding where to sell it. Let's dive right in!
5 Steps to Sell a Used Kayak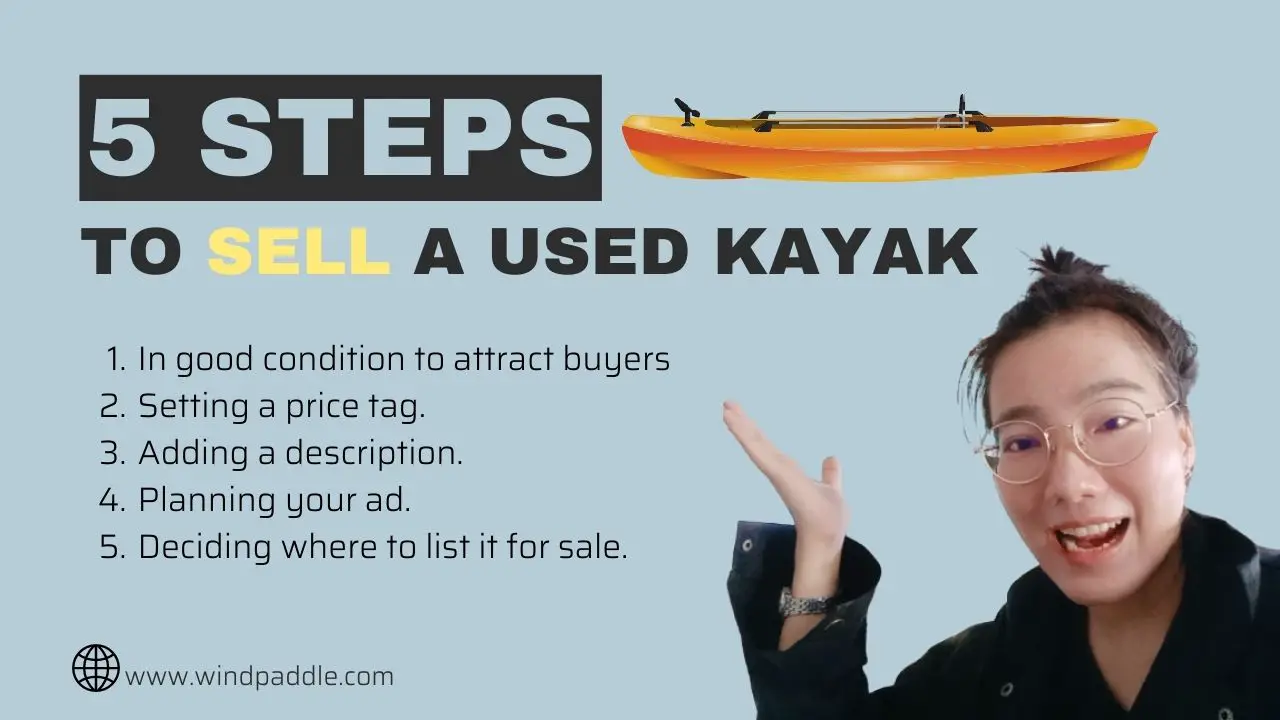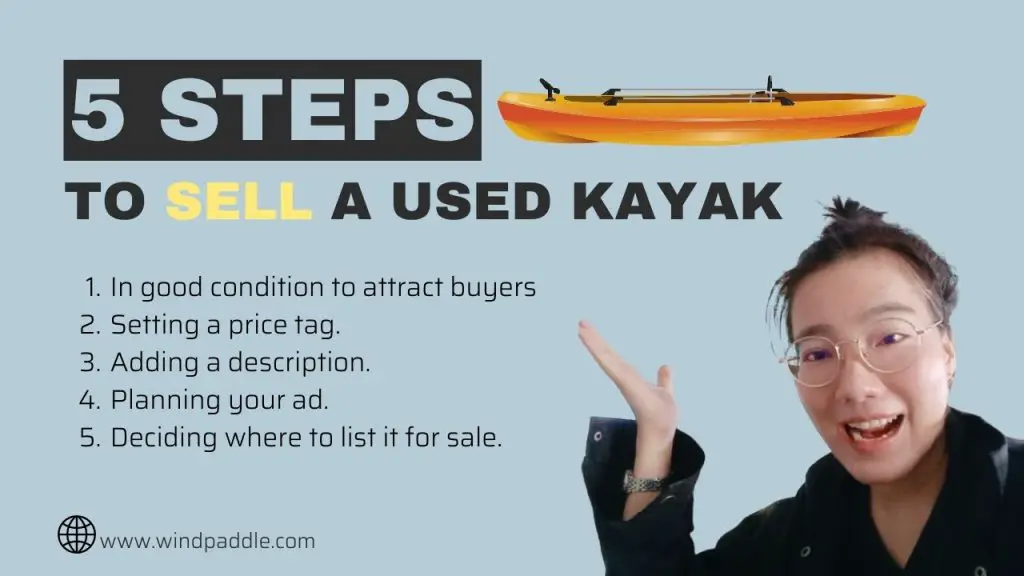 Selling a used kayak involves five steps. The first is to ensure it is in good condition to attract buyers. Other steps include:
Setting a price tag.
Adding a description.
Planning your ad.
Deciding where to list it for sale.
Let's get into the details of each of these steps.
Make Sure Your Kayak Is In Good Condition
It goes without saying that you should clean your used kayak before listing it for sale. Remove any mud or dirt on the hull or cockpit. Giving it a fresh coat of paint to restore its faded color can help raise the resale value of your kayak. So, consider it if you have the time and resources to do it.
Keep everything permanently attached to the kayak. The Scotty rod holder, anchor trolleys, seat raisers, and paddle clips all go to the new owner. But you can remove your ad-on and accessories that you don't want to sell with the boat. They can help you close the sale or negotiate better deals on your kayak.
Take pictures of your used kayak. These are what you will upload on the website if selling online. Be honest with the photos. Take the back, front, and side of the boat, and care to show significant imperfections on the kayak.
You don't have to show every detail, but at least be honest with the potential buyers. Ensure the pictures you take are an accurate representation of the kayak.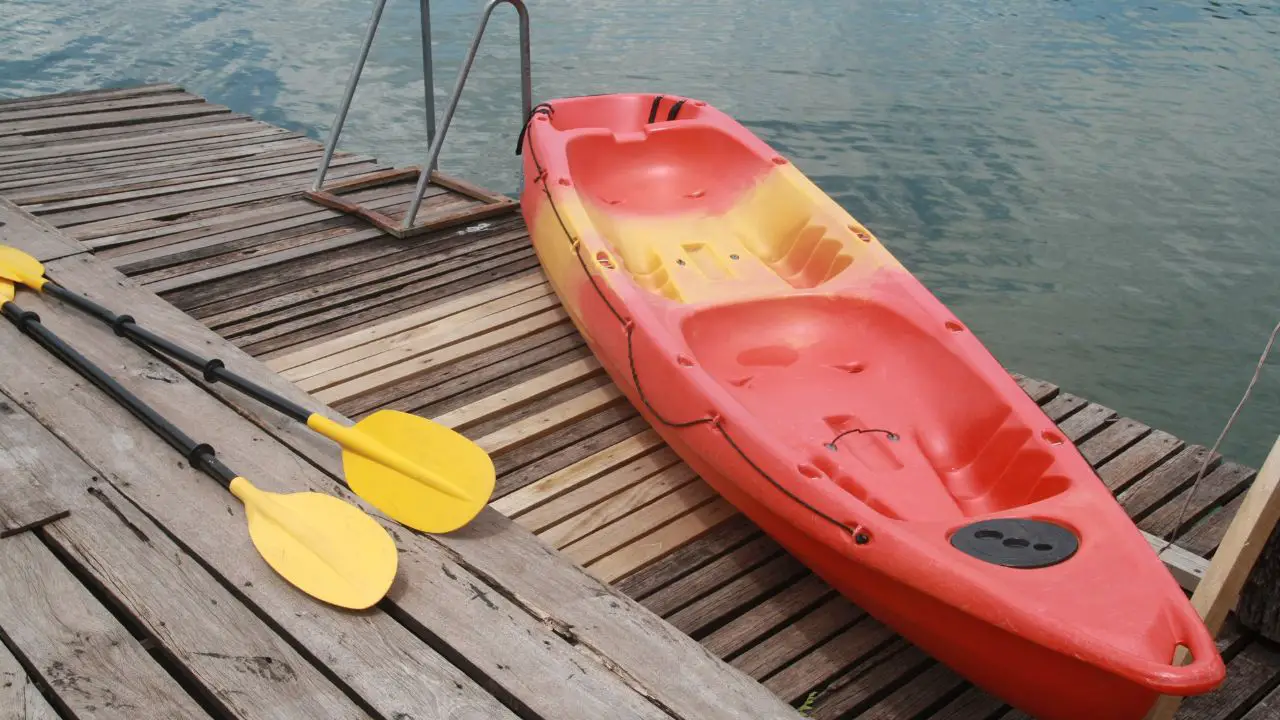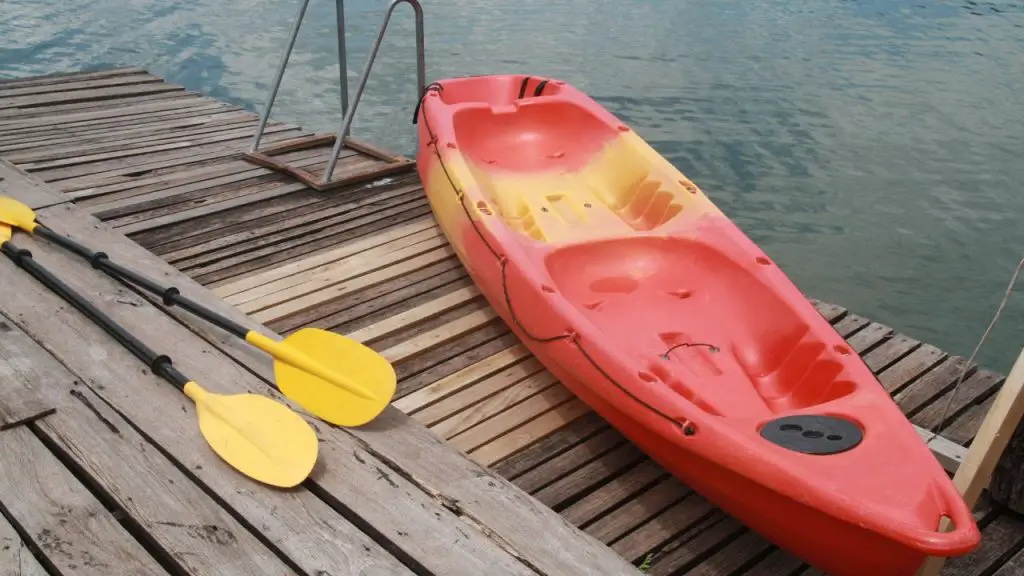 Price Decision
This is the most challenging step. You need more than guesswork to set a reasonable price that will not drive away potential buyers. At the same time, you don't want to sell your kayak at a loss.
Compare your kayak with the listings on Craigslist, Facebook marketplace, or other mobile applications such as LetGo or OfferUp. Track the kayaks listed and not down the asking price before the ad was closed.
You can also get an idea of what to ask for by listing your kayak's specifications and features. Compare these with other listed kayaks on other platforms, but consider the accessory prices separately. Keep rod holders, cup holders, and other accessories as your negotiation tool.
Gather all information you can find from local classifieds and online marketplaces. Conduct proper research on what new and used kayaks cost in your area. The aim is to determine the appropriate price tag for your used kayak. You don't want to ask for too much or too little.
Add a Very Detail Description
Photos play a vital role in advertising any product for sale. But you also need written statements to support them. Write a detailed description to inform potential buyers about your used kayak.
A good product description includes the make and model of the kayak you are selling. Ensure to mention all features, including seat, hatches, bow, stern, hull, and any other thing that can be a selling point.
Also, don't forget to include the conditions of your kayak. No buyer will be interested in an item whose state is not declared. State it clearly that it is a used kayak. You can also mention how long you have used it if necessary.
Lastly, the description has to be optimized with keywords for better ranking. Potential buyers will search for what they want online by typing phrases like fishing kayaks for sale or pedal kayak.
Some also search by the kayak types. So, mention if it is a sit-on-top kayak, inflatable, or other kayaks. It also pays to state if it is a sea kayak or not.
Optimizing the description for SEO aims to reach the right audience and increase the chances of finding the right buyer.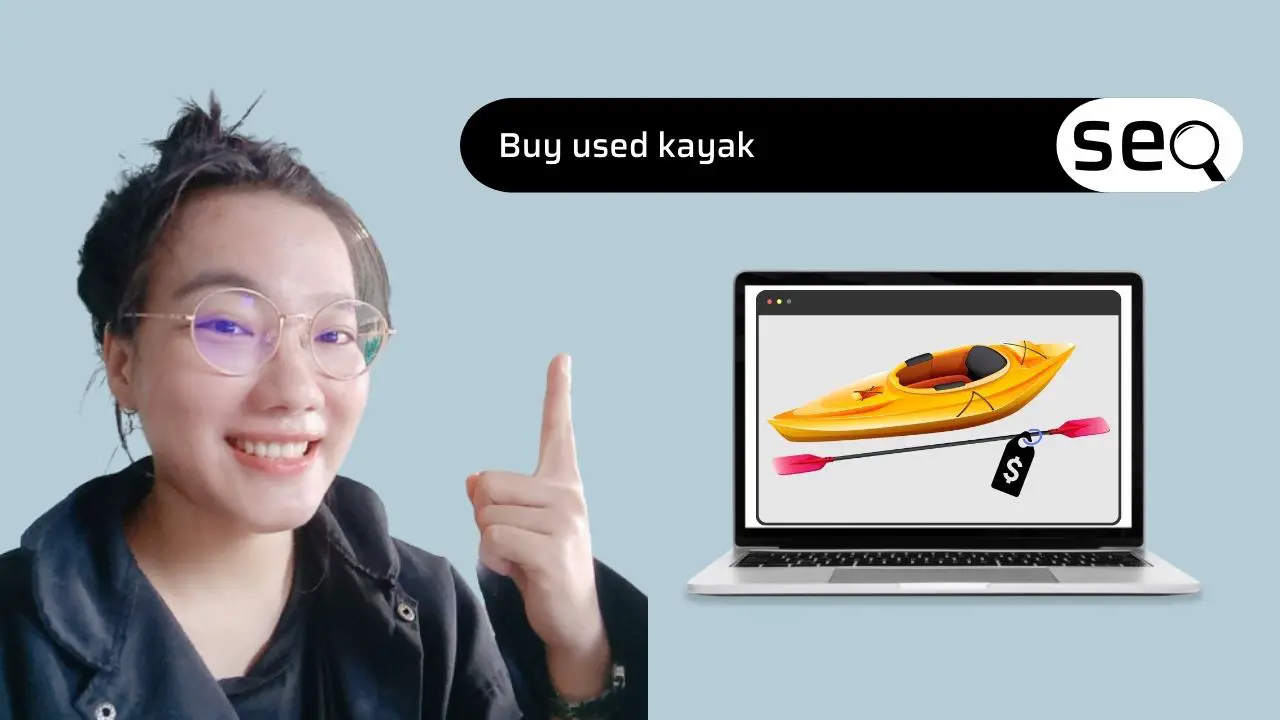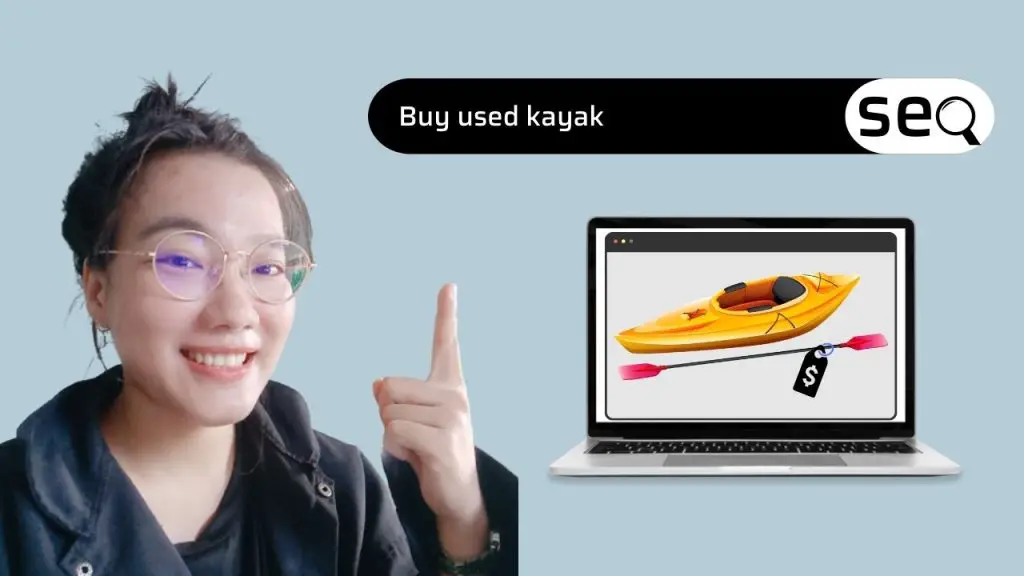 Plan Your Ad
Many people are selling used kayaks and running ads to reach a larger audience. So, how do you ensure you rank on top? As mentioned, your kayak description should be detailed and optimized for SEO. But that is not all you can do!
Start by checking the available ads online. If you like what those sellers wrote, you can modify them to match your style, but don't just copy their content and paste it directly into your ad. Your ad should be straightforward. State what the potential buyers will get in return for spending their money on your used kayak.
Include the kayak make, model, color, condition, and other features in the title. Many people only read the ad title and move to the next. So, you want to make it as catchy and attractive as possible.
In the ad description, include why you are selling your kayak. Are you relocating to another city, or did you upgrade to a new kayak? It also doesn't hurt to say you urgently want to sell it or even mention the price you paid.
You can also state how much you liked the kayak and the achievements you have made with it.
The last thing you want to state in the ad is whether the indicated price is fixed or negotiable. Let the buyers know you are open to bargaining or firm on the price.
Choose a Place To Sell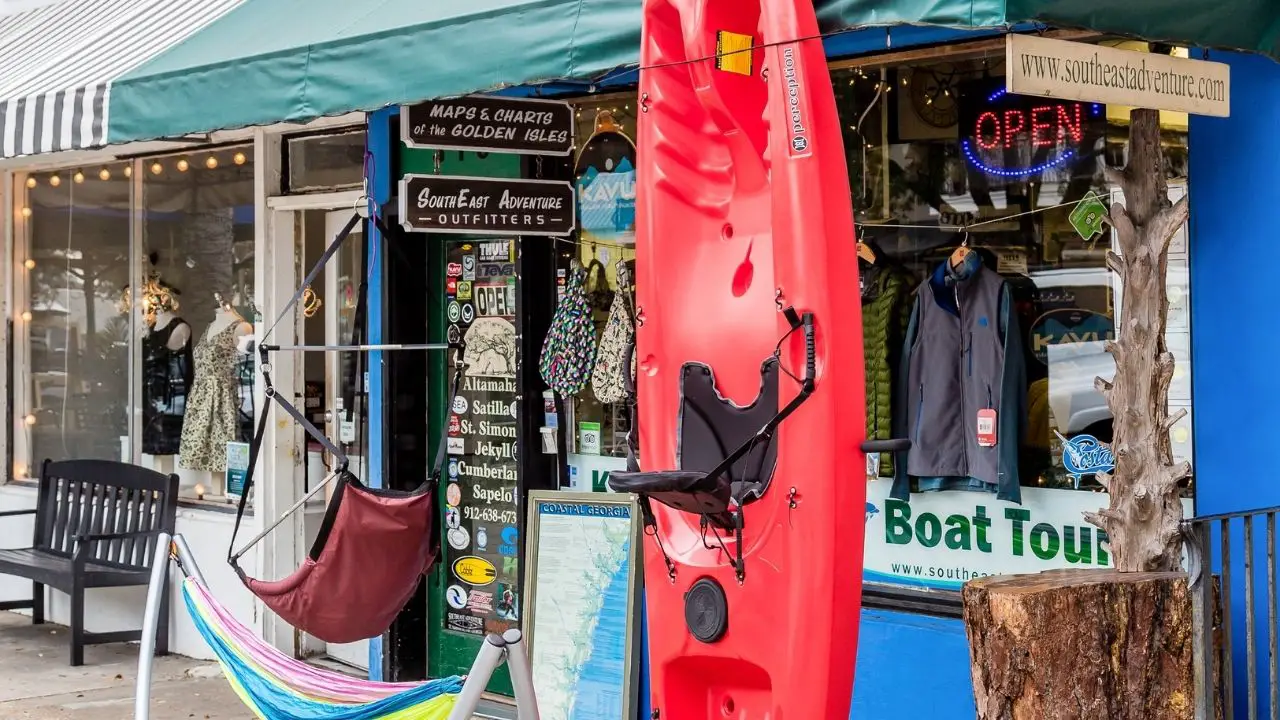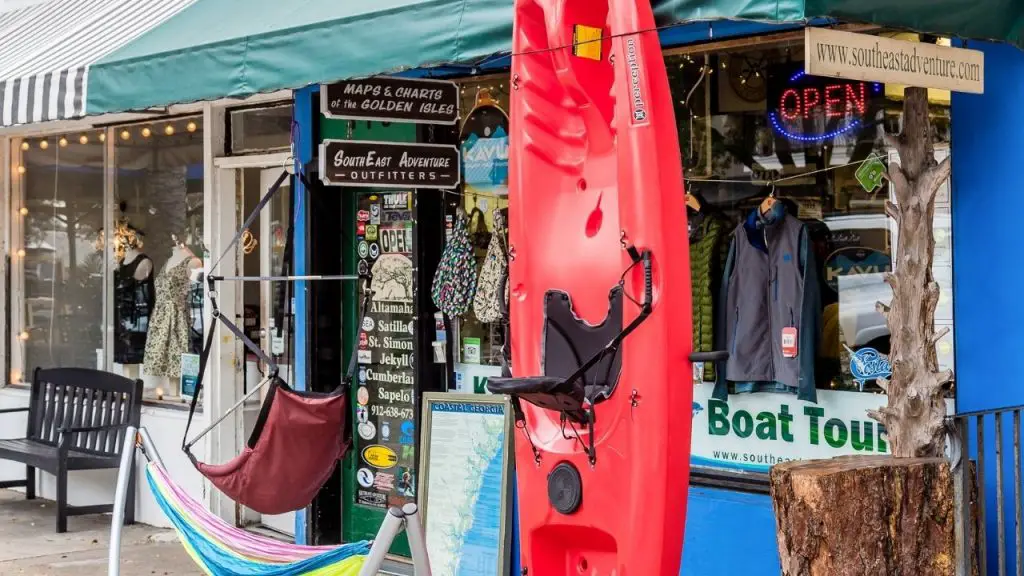 Where do you want to list your kayak for sale? Is it online or at a retail store? You can even decide to sell your used kayak online or at a retail store to double the chance of finding a buyer.
If you opt for an online store, you should choose a platform and register or create your account. It can be on Craigslist or any other.
If you already have a Facebook account, join different groups for kayak fishing and fishing gear. Examples include Fishing Kayaks & Gear for Sale and Fishing Yaks Steals and Deals. These are excellent avenues to find your buyers.
Alternatively, you can use your phone to sell your kayak on mobile apps such as LetGo and OfferUp.
Creating your account and running your ad differ from one platform to the next. Follow the prompts provided, and your ad will be live in no time.
The other option is to sell your kayak at a retail store. You can go back to the dealership where you bought the kayak and ask them if they are interested in purchasing the kayak from you. They may not offer to buy it but can agree to sell it on your behalf. State your final price and leave your contact details if the store owner wants to reach you later.
Pro Tips to Successfully Sell Your Kayak
Selling anything is challenging if you are not an experienced salesperson. You may need to learn how to sell your kayak. Fortunately, we have tips to help you sell a used kayak quickly.
Don't Plan on Negotiating
Negotiation is not just for everyone. Besides, negotiating and closing deals can take a significant amount of your time. 
You can save time by setting a fixed price tag for your kayak. Many potential kayak buyers have their budget and already know what it costs to buy a used kayak. Just do your homework, set a reasonable price tag for your boat, and ensure you mention that the price is firm in the ad.
Also, don't state in your ad that you are open to negotiations. Wait until a potential buyer asks for it, which they will often do. Everyone wants a good deal on the kayak they intend to buy.
Lastly, don't publish your contact details on the ads. Just use the tools the platform you are using provides.
No Shipping
Transporting a kayak is a challenging task since anything can go wrong. Don't tell potential customers you are ready to ship it if they buy. Let the buyer come to you to see it and carry it back after the purchase.
But if they insist on shipping, as many will do, add the shipping fee to the kayak's price tag. You also want to transport the kayak yourself. A shipping service can damage your kayak, breaking a potential deal.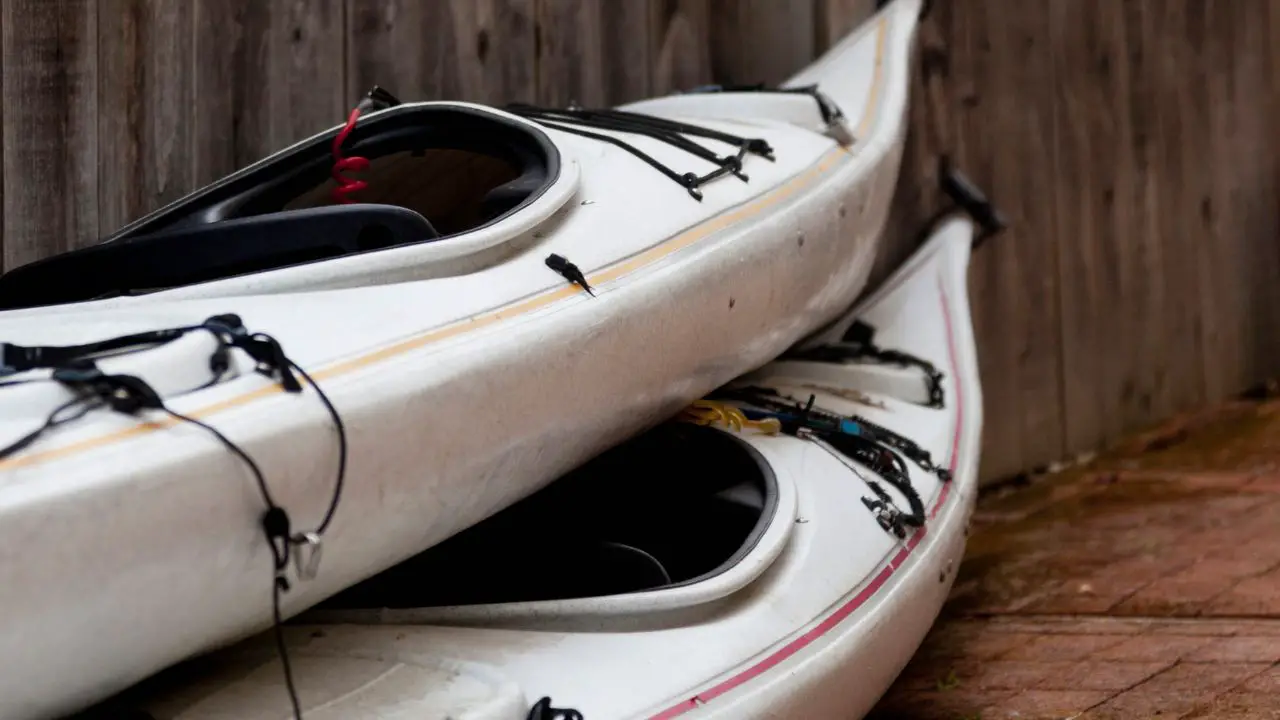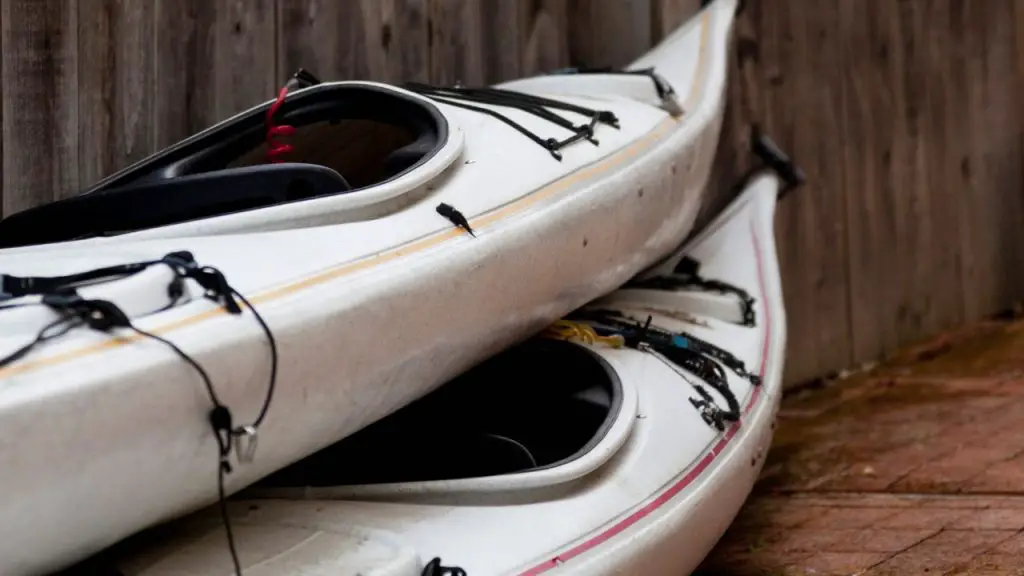 Clear About The Deposit
Some clients will offer to pay a deposit to reserve the kayak for pickup later. You have to be explicit on the duration, after which you can keep the money and sell your used kayak if the buyer fails to show up.
Cash Only
Accept only cash if you don't want the complexities of online payments, which can also be more expensive and riskier. You don't want to incur transaction charges for moving your money around.
FAQs
How do I sell kayaks online?
How you sell your used kayak online depends on the platform you will be using.
Generally, you create an account, define your target audience, set the price tag, upload the kayak photos, and write the title and descriptions. You may be required to pay to list your kayak for sale on some online platforms.
How much are kayaks worth?
The cost of kayaks varies depending on the size, type, design, condition, features, construction material, and other factors.
A recreational kayak price ranges from $200 to $1,000, while sea kayaks are sold for about $1,500 to $2,500. A sit-on-top fishing kayak costs between $490 and $740, but high-end ones cost even more.  
What time of year do kayaks go on sale?
The fall and winter are the best seasons for kayak sales. But you can also find buyers during holidays such as Christmas and Memorial Day. Plan to sell your kayak during kayaking season, typically in August.
Where can I sell my kayak near me?
You can sell your kayak at a local retail store. Ask the management if they can buy from you or sell on your behalf at a commission. Alternatively, you can list your kayak for sale online, where interested buyers will interact with your ad
Final Sentences
Selling a used kayak can be challenging for newbies. But with proper preparations, you can find buyers faster than you ever thought possible.
Ensure the kayak is in good condition and you write a compelling title and description for online ads, but remain honest with the buyers. Also, use the tips highlighted in this post to sell a used kayak faster.
Thank you for reading this article at Windpaddle. We appreciate your time and believe you can sell your kayak without problems. Kindly share this post with fellow kayakers who want to sell their used kayaks.