Do you like paddle boarding but want to get better at it? Then you should start tracking your progress with the Apple Watch. 
In this blog post, we're going to show you how to track paddle boarding activity on your watch, which supplemental apps to get for advanced metrics, how to record your paddling workout with just your Apple Watch.
Keep reading for tips and tricks!
How to Track Paddle Boarding on Apple Watch
There are two ways to use an Apple Watch to track your paddling performance. 
One is by using the automatic features through the 'Activity' application which monitors basic metrics such as heart rate, active time, and calories burned.
The other one, which is by far the more in-depth method, is by using the 'Workout' application for a more in-depth view of your workout. 
However, if you want an even more extensive paddle board workout-tracking, you can use other downloadable applications on your Apple Watch such as Paddle Logger and Waterspeed.
What Do You Need to Start Tracking When Paddling?
To track your paddling workout, you'll need a couple of things first:
A paddle board
A paddle
An Apple Watch
A body to water to paddle in
FBSPORT 10'6" Premium Stand Up Paddle Board.
Activity Application
For the 'Activity' application, you don't have to do anything before paddling except wear your Apple Watch securely on your wrist.
The watch automatically tracks all the basic information for you as long as you have the auto-detection feature enabled which is on by default.
In the 'Activity' app, you should be able to monitor three general fitness goals which are:
Stand goal – To encourage you to get up and move around for at least one minute every hour.
Exercise goal – To motivate you to do 30 minutes of brisk activity, such as jogging or swimming, every day.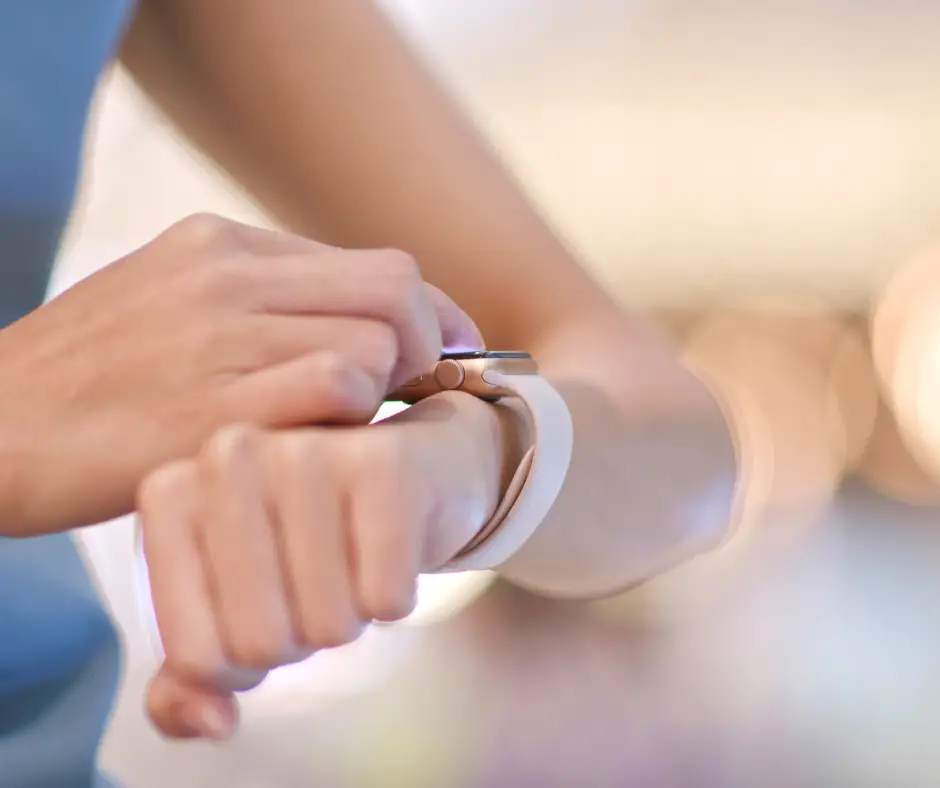 Move goal – This is the number of active calories you burn in a day. You can change this depending on how many calories you're burning through your paddling exercise.
These metrics are represented by the famous rings in the 'Activity' app. By hitting the recommended numbers for each category, you'll be able to, as kids say these days, "close the rings".
However, this may not be as accurate as using the 'Workout' application because it does not take into account the specific movements related to paddling.
Workout Application
For more in-depth monitoring of your paddling workout, you need to enable the application first before you head out onto the water. To do this, select the 'Workout' application, scroll over the dozens of preinstalled workouts and find 'Paddling'.
The 'Workout' app is a bit more comprehensive. It allows you to set different goals for different types of workouts, such as running, cycling, swimming, and, of course, paddling.
These goal-setting features help a lot in keeping you motivated as you workout.
This enables the app to track your fitness more accurately based on your activity. For example, the Apple Watch considers paddling's rhythmic nature as it calculates the calories burned.
How to start tracking on your 'Workout' App?
Step 1
Open the built-in Workout app.
Step 2
The Apple Watch will present you with a selection activities you can track. Use the crown to select paddling
Step 3
You can now begin paddling.
Step 4
Once you're finished just swipe right and tap on the 'End' button.
When it comes to Apple Watch apps specifically designed for paddle sports, Paddle Logger is perhaps one of the more famous ones. It's been around for a while, and it has received some good reviews.
Paddle Logger is designed to track your distance, time, and total energy in kCAL. But, where it truly shines is in the virtual race features wherein you can race race towards a predetermined distance It also features some nice charts and graphs that let you see your progress over time.
How to start tracking on the Paddle Logger?
Step 1
Open the app on your Apple Watch.
Step 2
Step 3
When you're done with your paddling session. Just swipe right on the paddling screen and click on 'End'.
One of the neatest things about Paddle Logger is that it allows you to export a GPX file onto your devices once you're done. So, you'll have more information about your workout session to help you be a better paddler.
In case you're interested, Paddle Logger also has a feature that enables your Apple Watch to automatically call the authorities or your designated contact in case you get into an accident in the water.
Paddle Logger is available for free on the Apple Watch and iOS. To unlock the 'Pro' features, however, costs $6.99 on a monthly basis.
If you're a hardcore paddler, then you're going to want a little bit more data. Waterspeed's Apple Watch app does not simply record.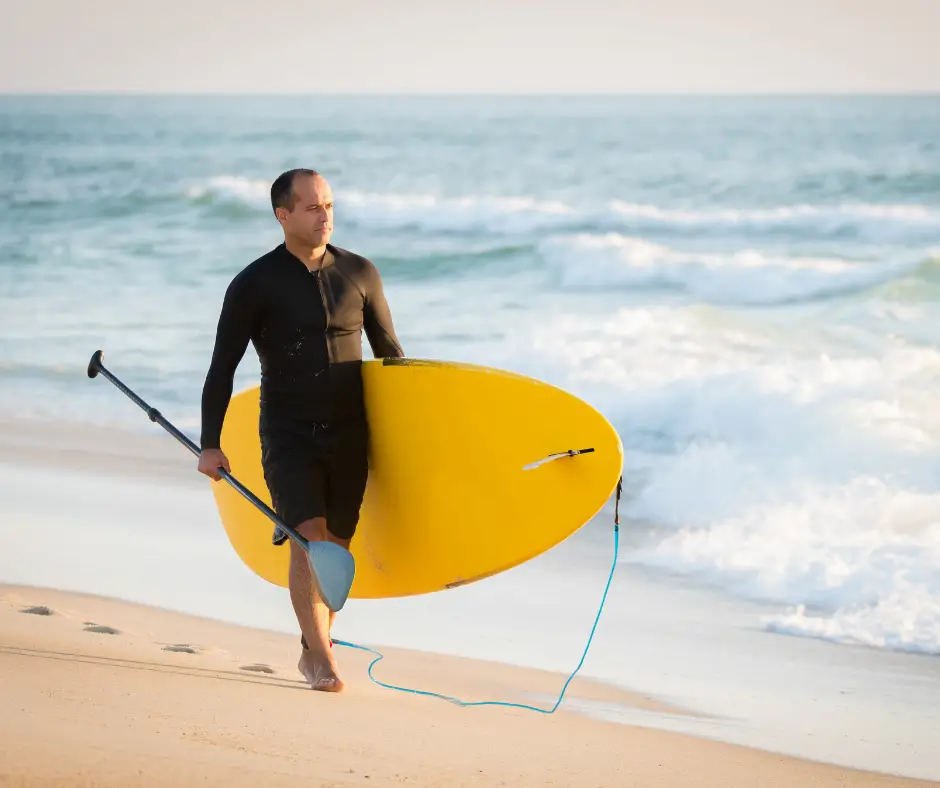 Your data for analysis after the session, it also gives you useful information while you're out on the water. How to start tracking on the Waterspeed App?
Step 1
Step 2
Using the crown, select paddling.
Step 3 
Step 4
When you're done with your workout, just swipe right and tap on the 'End' button
Aside from, heartrate, distance, calories, speed, and total active time, it has a weather forecast feature that lets you prepare in case the weather takes a turn for the worse.
It also has an export your session's GPX data onto your iPhone once you've finished your workout.
The app is available for free, but it does have some in-app purchases that range from $0.99 to $4.99.
FAQs
Does Apple Watch track stand up paddle boarding?
Yes. The Apple Watch can track your stand up paddle boarding session using automatic 'Activity' app the built-in Workout app.
With the latter, however, your data would be more accurately calculated and recorded.
Can Apple Watch track kayaking?
Yes. Apple's Activity app would still record the basic data such as calories, active time, and when you're kayaking.
However, to get kayaking-specific data, a separate app such as Paddle Logger and Waterspeed must be installed into your Apple Watch.
Does Paddle Boarding count as cardio?
Yes, paddle boarding does count as cardio. Paddle boarding is a great way to get your heart rate up and burn calories during extended periods of time.
It may even help that you're doing it in beautiful beaches, rivers, or lakes as these sceneries can help you focus on your breathing.
What are other sports that you can track with Apple Watch?
With the Apple Watch, you can track a variety of different sports and activities.
In addition to paddle boarding, some other popular ones include running, open swimming, biking, and hiking, all of which can use the device's GPS.
Final Thoughts Using Apple Watch to Track Paddle Boarding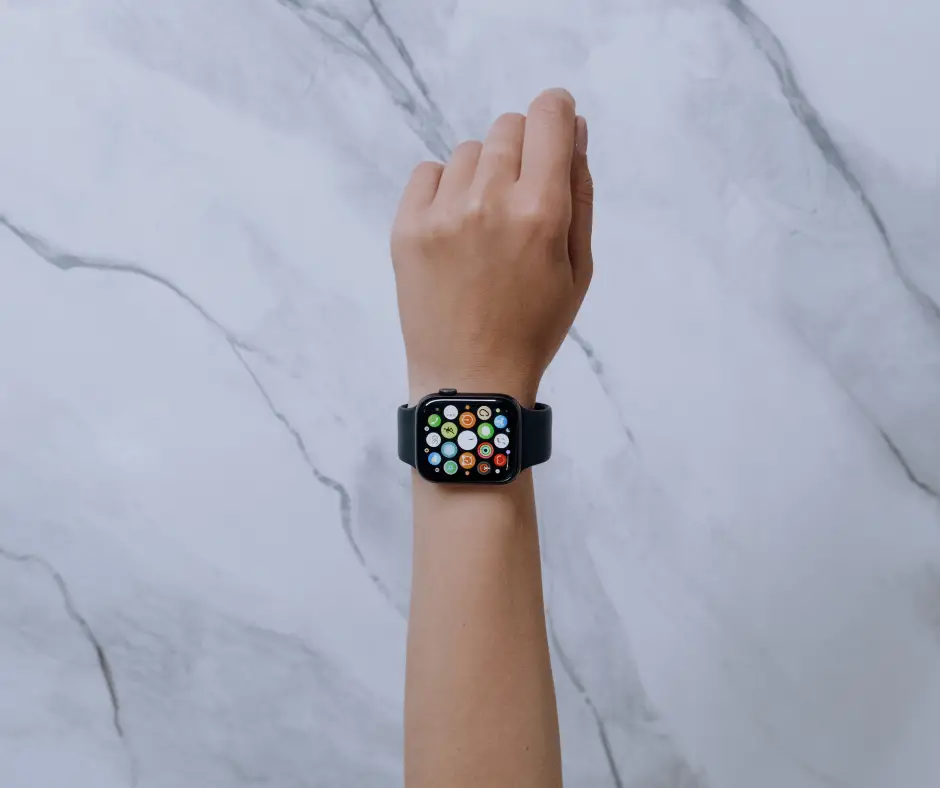 Paddle boarding is a great way to get some cardio in and burn calories. With the help an Apple Watch, you can track your progress and approach your paddling scientifically to improve your fitness.
The Apple Watch has a wide array of sensors and technology that can help make your paddling experience better. 
By using the built-in GPS, you can see how far you've gone and track exactly where you've been. The heartrate sensors and accelerometer keeps track of your activities. 
So, with the Apple Watch on your wrist and a couple of other paddling-specific apps, you'll be able to analyze your data so you can tailor a proper workout program in the future.
The Watch can also serve as a great companion while you're out on the water. With the integration of Siri, you can ask her to call someone for help if you need it. 
The watch can also send out an emergency message with your location if you're in trouble.