It's a question that kayakers have pondered for years – do you need a swimsuit for kayaking? Some people say that it's necessary to be prepared for the worst-case scenario, while others maintain that you'll be just fine in your regular clothes.
So, what's the truth? Do you need a swimsuit for kayaking? We guess no – you don't need a swimsuit for kayaking. However, there are some things you should keep in mind when choosing what to wear while kayaking.
Let's take a closer look at the topic and find out. You will know what clothes are necessary for different weather and water conditions. You will be aided with our general guidelines so that you can have a better idea of what wears are necessary. 
Do You Need a Swimsuit for Kayaking?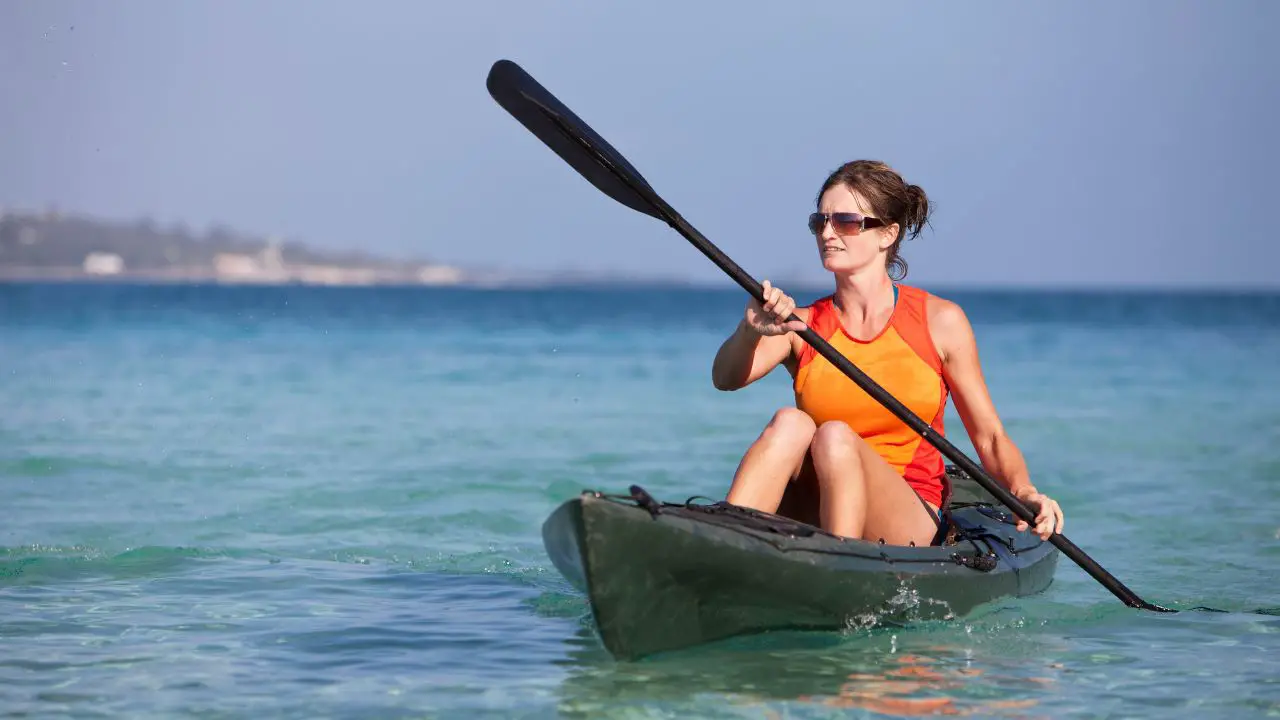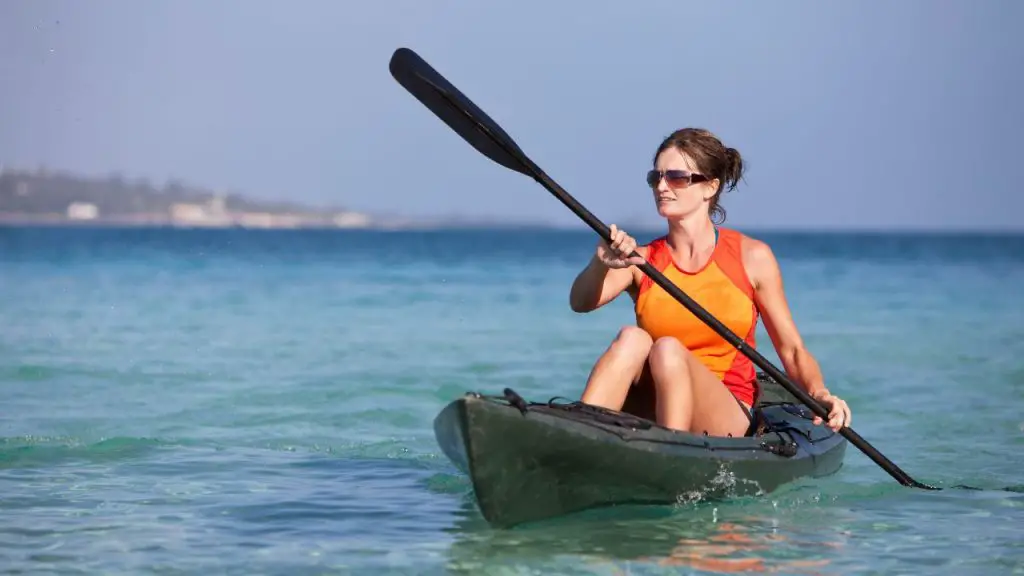 The answer to this is yes and no. And this is because it is not obligatory. Your idea of a swimsuit depends on the kind of kayaking you plan to do. It is based on the type of water you will be paddling in as well as the temperature of the water itself.
For instance, if you plan to go kayaking on whitewater rapids, then a swimsuit is suitable for you.
However, if you are kayaking in warmer conditions for a much shorter getaway, you can decide to wear your swimsuit as the very first layer. You can as well combine it with a quick-drying shirt and shorts. 
Other than this, non-cotton sports bras and other ideal underclothing can be selected. When the temperature of the water is cooler, you will do well by wearing a swimsuit as an undergarment to serve as a base layer.
A swimsuit can help you stay cool and protect you from the sun. It also aids effectiveness as it helps you stay comfortable.
Speedo Women's Swimsuit One Piece Prolt Super Pro Solid Adult
What To Wear Kayaking in Water and Hot Weather?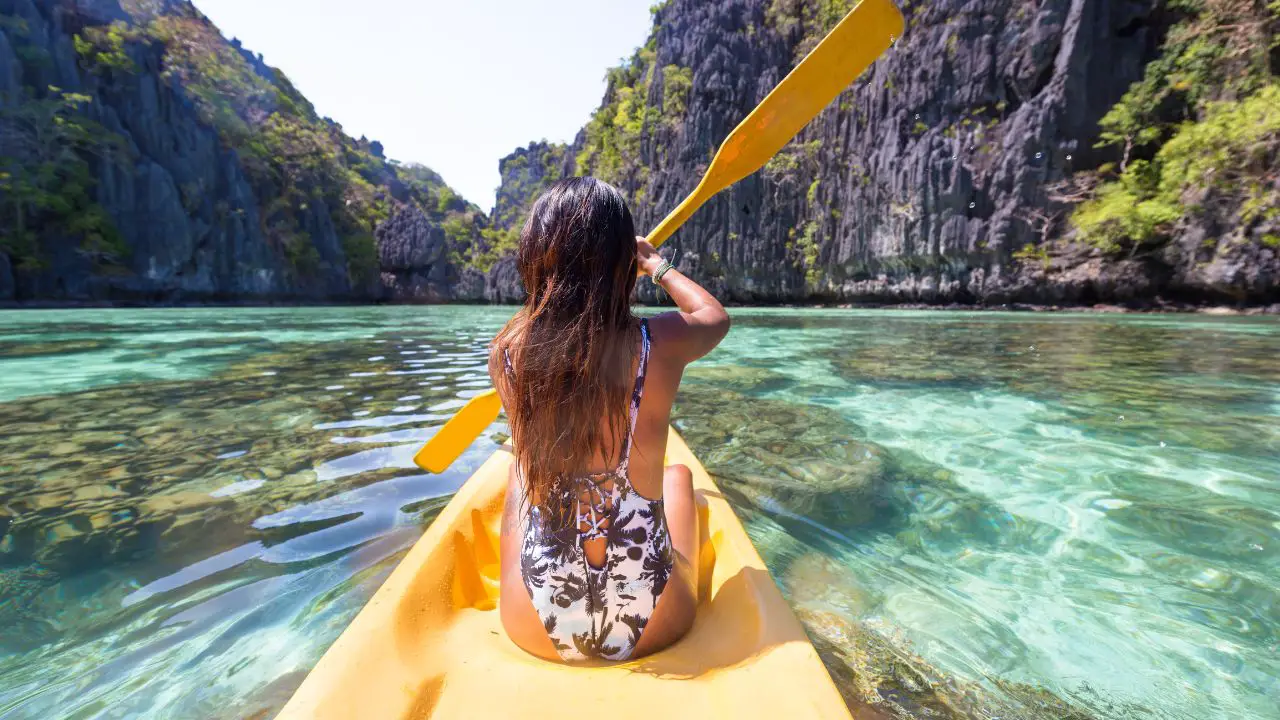 If you have figured out that both the temperature of the air and water you are Paddling in is warm, then what you need to wear is comfortable and lightweight clothing fit for warm water. There are also suggestions of wears you need to consider like:
Fabrics that can absorb moisture as well as those with a quick drying tendency when they get wet are the best fit for you.
If it's to an unusual degree hot, a good choice to make is a swimsuit. This suits you well if you are on a sit-on-top as you can easily get into the water for a swim to escape the hot air.
A long sleeve shirt, lightweight shirt, or rash guard
This works well to protect you from the scorching rays of the sun, wearing any of these will keep you from exposure to the sun.
These are comfy and lightweight and can also function as quick dry pants.
Look for shoes that are waterproof and comfortable
You can opt for river or paddling shoes that are sturdy, waterproof, and will keep your feet comfortable while you paddle.
Water Shoes for Men and Women Barefoot Quick-Dry Aqua Sock Outdoor
What Should You Wear In Cold Water Conditions?
It is crucial and safe to wear the right apparel when paddling in cold water conditions. And apparel suggestions for this condition include: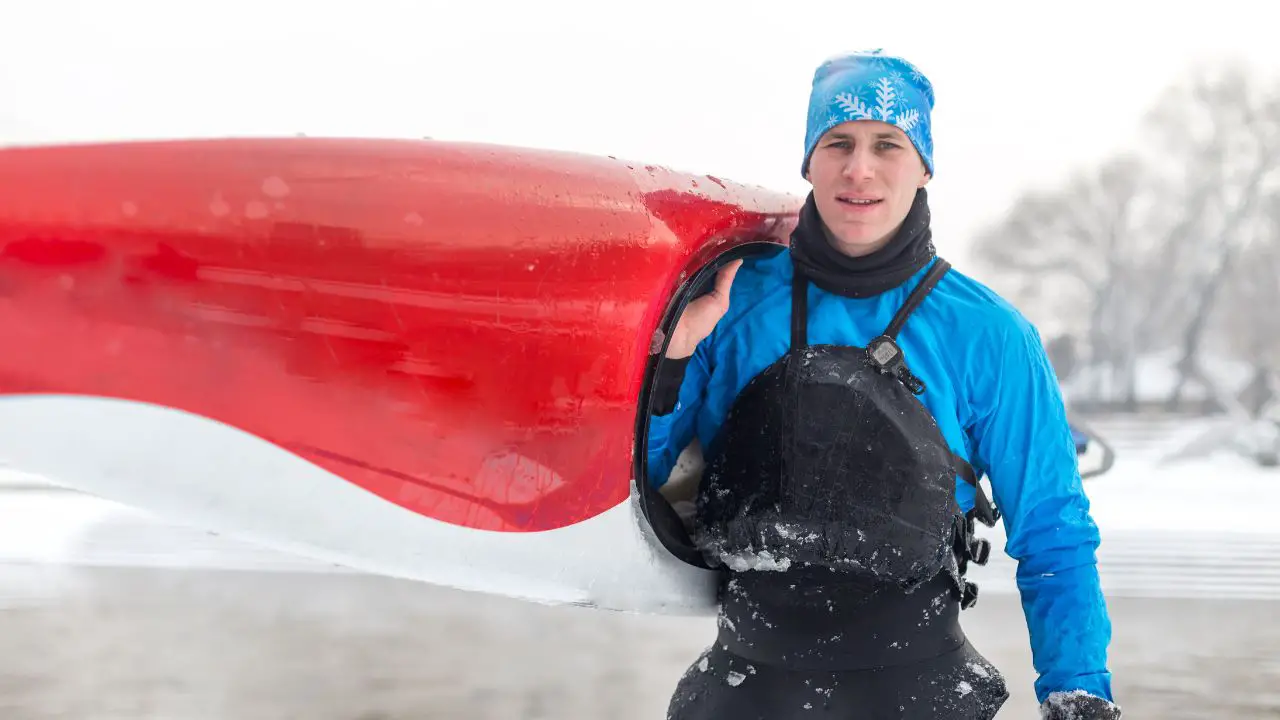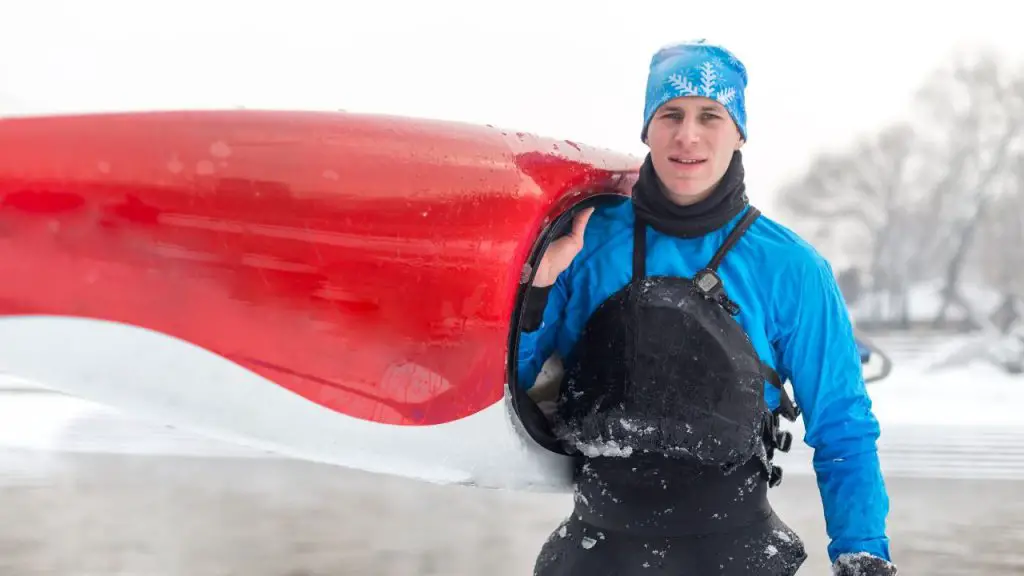 While wetsuits function as insulators utilizing the neoprene material they are made of, drysuits allow you to stay dry. Wearing either of both can protect you from the cold temperature of the water as well as extremely cold weather.
You can get warmer on cold days when you use thermal clothes as a base or middle layer in addition to your swimsuit.
Outwears like a waterproof jacket will keep the water out but a thermal layer beneath will keep you warm.
General Guidelines to Dress for Kayaking
There are general guidelines to aid your comfort and safety while kayaking. You should choose your kayaking apparel according to the temperature of the water and not necessarily according to the temperature of the air bearing in mind that you may be immersed in water during a capsize.
This implies choosing a wetsuit or drysuit based on what the temperature says.
Wear clothes that can protect you against sun exposure and do not forget to wear your sunscreen on the body areas that are not covered by fabrics. Other wears to put into consideration include:
Gloves that allow for grip and protect you from blisters.
Shoes that are lightweight and waterproof.
Underwear that can keep you warm.
Upper Body Attire like rash vests that are comfortable, quick drying, and can protect you against the scorching rays of the sun.
For sea kayaking, you need the following accessories:
Kayaking life vest to save you from drowning or sinking underwater.
Spray skirts to keep the hot air in and the cold water out.
Paddles that are well fitting for your hands.
Bilge pump to evacuate water and prevent swamping.
Paddle float to aid your re-entry into the kayak after a capsize.
Dry bags to waterproof your phone and other devices or materials.
Spare clothing for extra warmth or change on the shore.
Footwear that must be waterproof and not flip-flop.
Zippers and pockets to keep your essentials.
Cotton should be avoided as they are not quick drying and can make you feel uncomfortable when wet.
Avoid metallic materials to prevent rust.
Perception Bilge Pump for Kayaks – Expels Water From Your Boat
FAQs
What should a beginner wear when kayaking?
For a beginner, a life vest and a thick drysuit are suitable but on days when it is hot, you can get away with wearing a wetsuit.
What should you not wear while kayaking?
Avoid bulky tops, metallic materials as well as cotton tops and pants. 
How should you dress when kayaking?
Your dress code while kayaking should be in consideration of the temperature of the water. Dress comfortably and safely.
Can you wear yoga pants while kayaking?
You can wear yoga pants while kayaking as they are lightweight and have a quick drying tendency.
Do you wear shoes when kayaking?
Yes, wearing water shoes help keep your feet warm, safe from the rocks, and comfortable.
Conclusion
While you think you do not need much of a dress code to go kayaking, this article has proved otherwise. Now, you can choose your clothes according to the water temperature and make good choices of your apparel for protection from any weather condition.