You may wonder if it's really necessary to measure distance while kayaking, what advantages there are to doing that as well as how to measure the distance.
Every paddler must have an accurate knowledge of the right route which is favorable to go.
Measuring distance while kayaking is an important thing needed for successful kayaking as a paddler.
Well, this article is aimed to solve all the riddles as you would learn the benefits of measuring distance while kayaking, and how to effectively measure distance using different measuring devices as well as mobile apps. 
You would learn core things to remember when kayaking and all that it takes to have safe and successful kayaking.
Benefits of Measuring Distance While Kayaking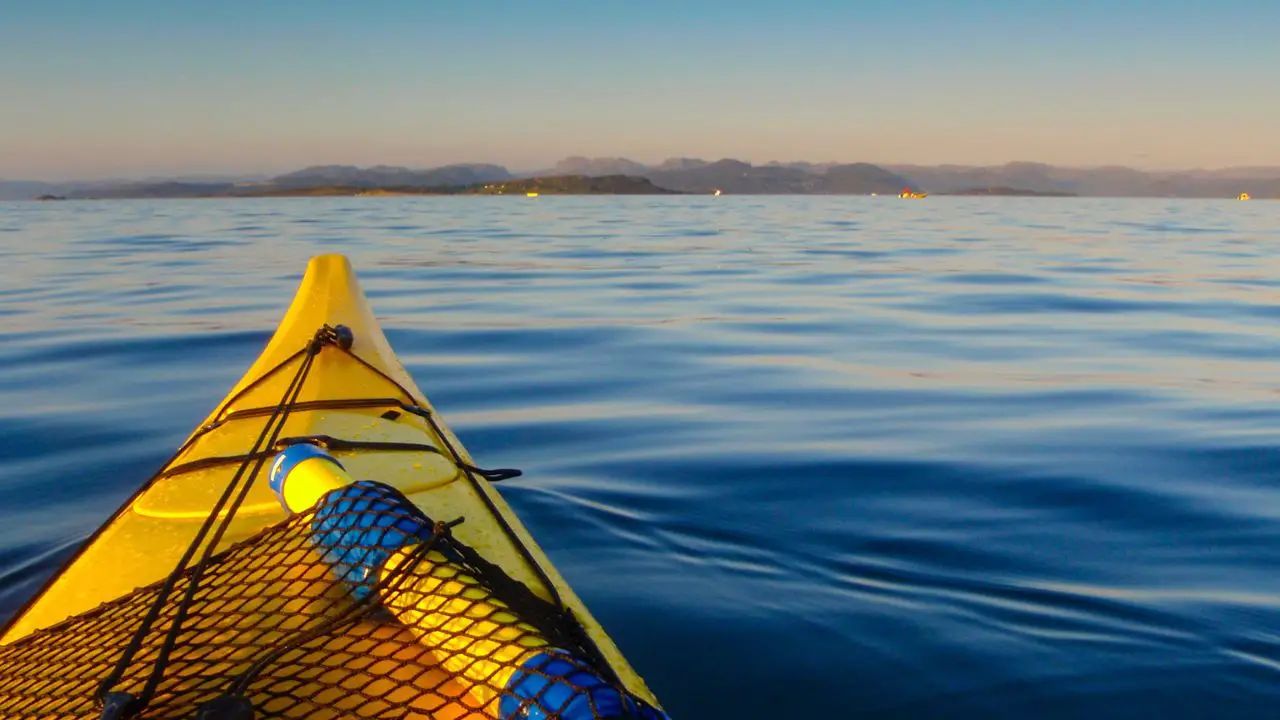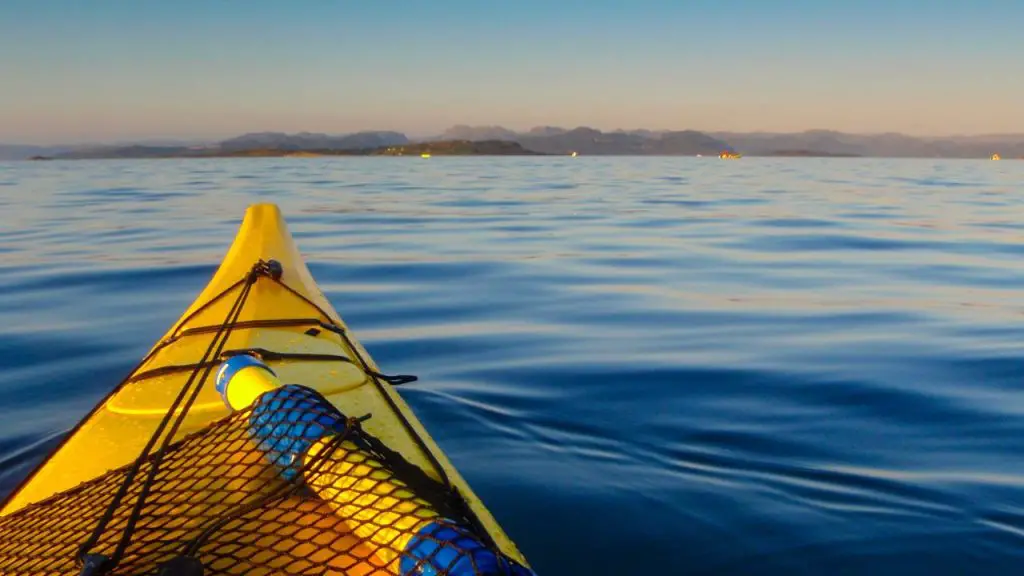 How long you have spent kayaking and how far you've gone needs to be measured as it is core in helping you stay safe.
Asides from being safe, measuring distance while kayaking is of immense benefits as it helps you measure your improvements, aid navigation, and location, and helps you out in an emergency.
Measure Your Improvements
Kayaking as a sport will have you aiming for better records and a very good way to keep track of your records is by measuring distance.
Doing this helps you know how you perform at each paddling time and as such, you can measure your improvements and work towards being better.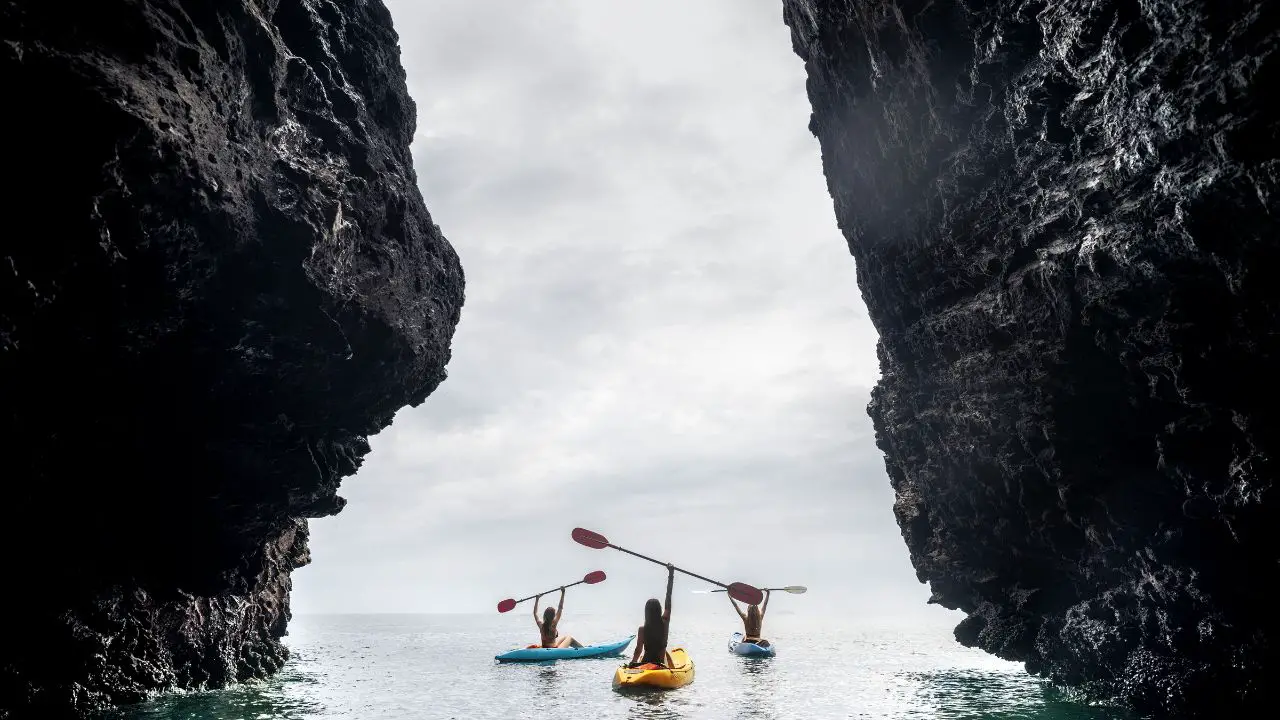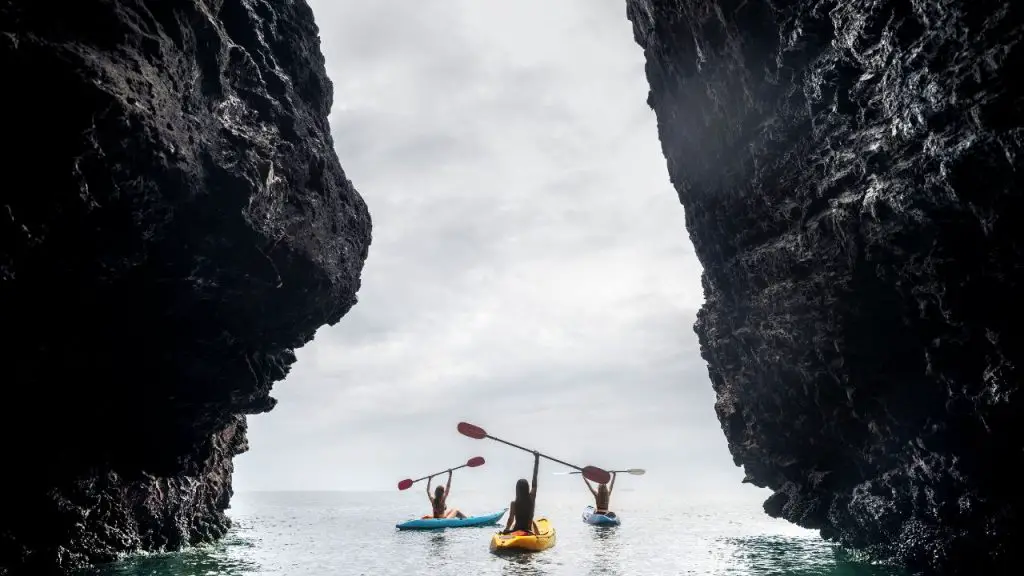 Navigation and Avoid Being Lost
Of course, you do not want to get lost while you are happily kayaking. So it is crucial to know your destination, how you can return and how you can get there, especially in unfamiliar waters.
This is possible using a measuring device that helps you track your distance. This will help you navigate well on the water and help you avoid being lost.
Find The Right Location
While paddling, measuring your distance gives you the right information to paddle towards the right location from any point you are. You can know how far or near your expected location and you can be sure of where you are headed to.
Easily Find Safe Places in Emergency Situation
Measuring distance can save you a whole lot of havoc. This is because most distance measuring tools will provide you with information as regards water levels, speeds, and weather conditions.
Then, you can avoid unsafe places and kayak in safe places either alone or as a group.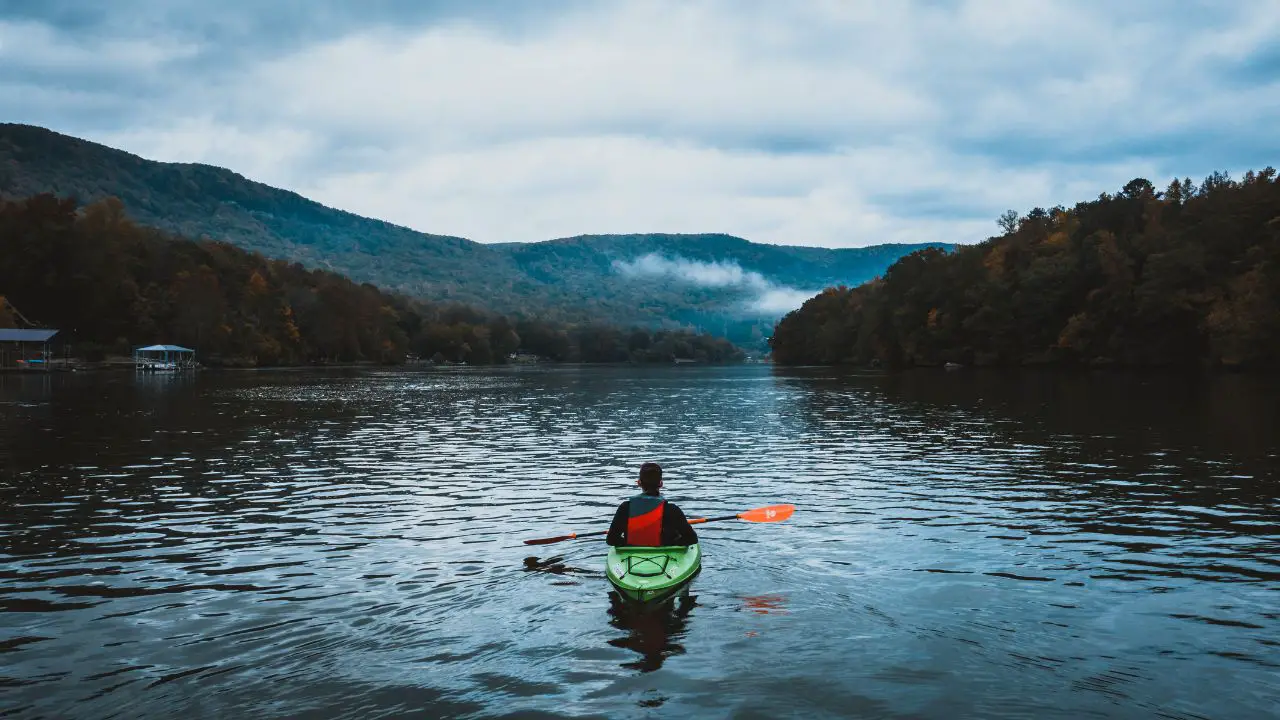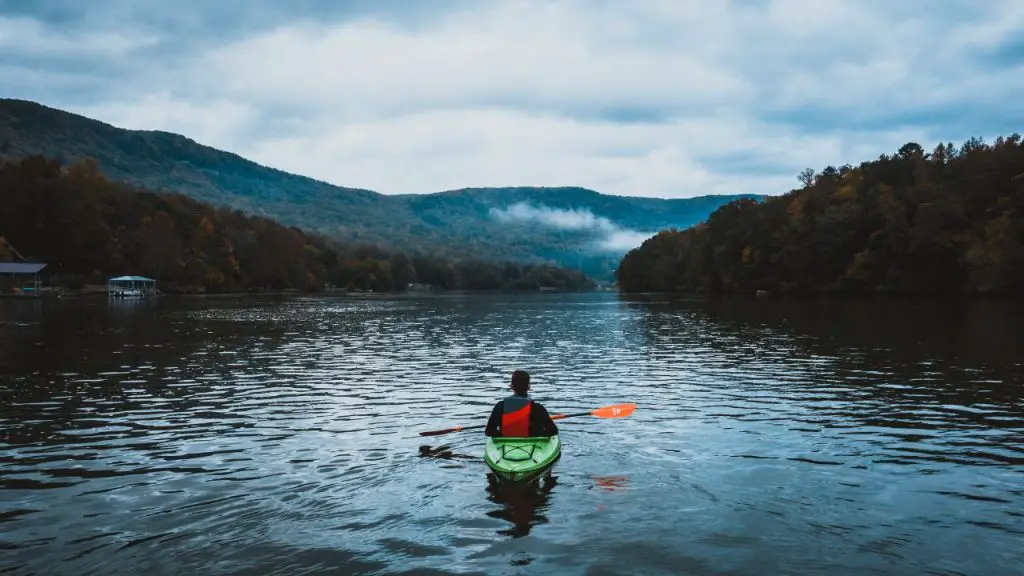 How to Measure Distance While Kayaking
Kayaking is a very wonderful sport. It is fun and avails you of a closer look at the beautiful scenery of nature.
For a hitchless trip on the water, you need to measure your distance with accuracy and this can be done using different devices which include:
Devices in rower websites that can be attached to the hull.
Google pedometer to help in calculating your mileage.
Kayak/canoe application on iPhone device
Mobile apps for measuring speed, distance, and so on.
The use of a GPS which is a very easy way
You can also get to know the approximate distances you have paddled without any gadgets. You can get to know your speed by feel.
All you need to do every time you go for a paddle is to check out how far you have gone, how long it took you, and how hard you were paddling.
Google Pedometer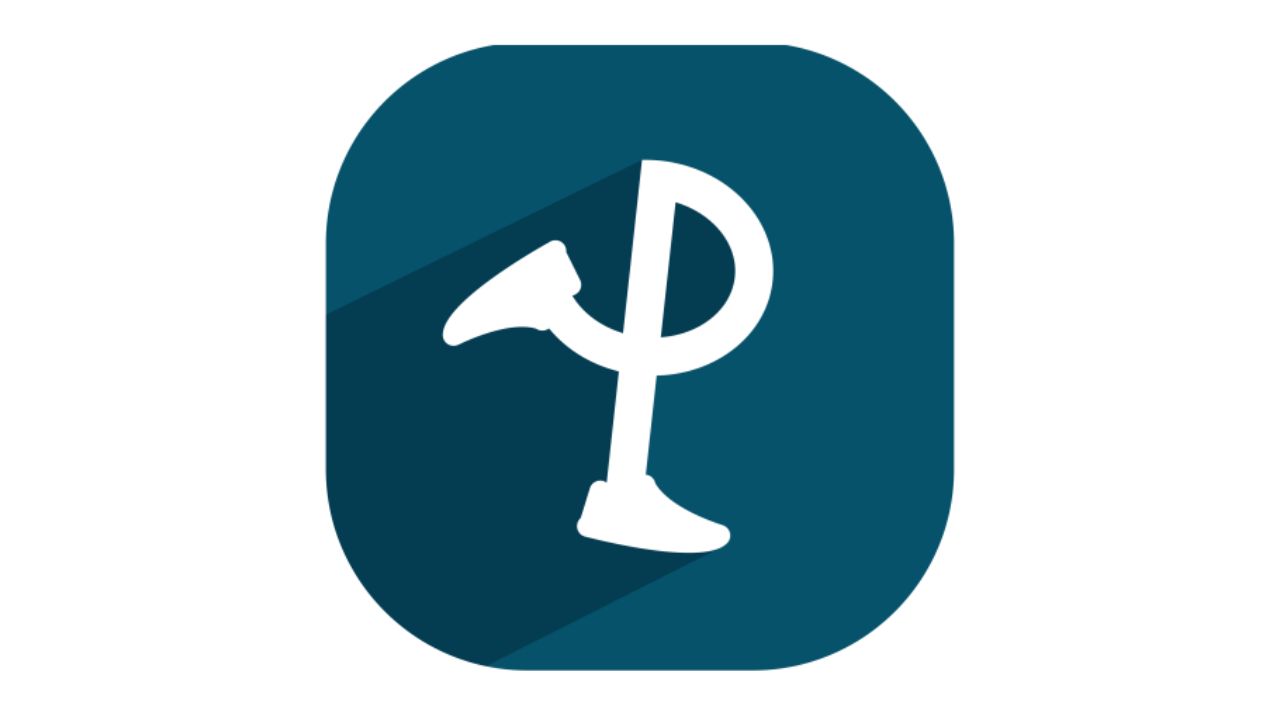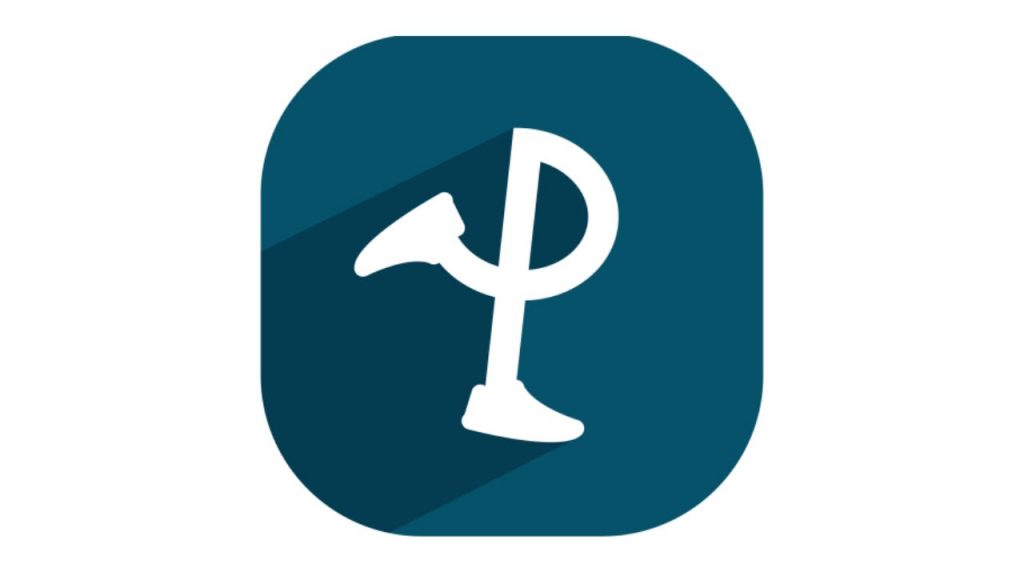 While the Google Maps Pedometer allows you to measure distance for other activities, it allows you to also measure your distance while kayaking as well.
It works by marking points on the map, thereby computing the distance of your route which it displays in miles or kilometers.
Google Earth or Google Maps
Both are useful in helping you find the right location and route. Google maps help you draw routes for your map and you can have descriptions and photos serving as markers. 
You get to calculate your distance traveled, set your level of privacy, and share your map with who you want. 
A smartphone is not an uncommon device for every paddler during kayaking, making it very easy to access paddling mobile apps. One of these apps that can help you paddle safely is the Go Paddling app. 
It is a free application and is very popular among paddlers. Offering Kayaking information for more than 25000 locations around the US.
This mobile app gives notifications as regards popular spots where you can get an enjoyable experience.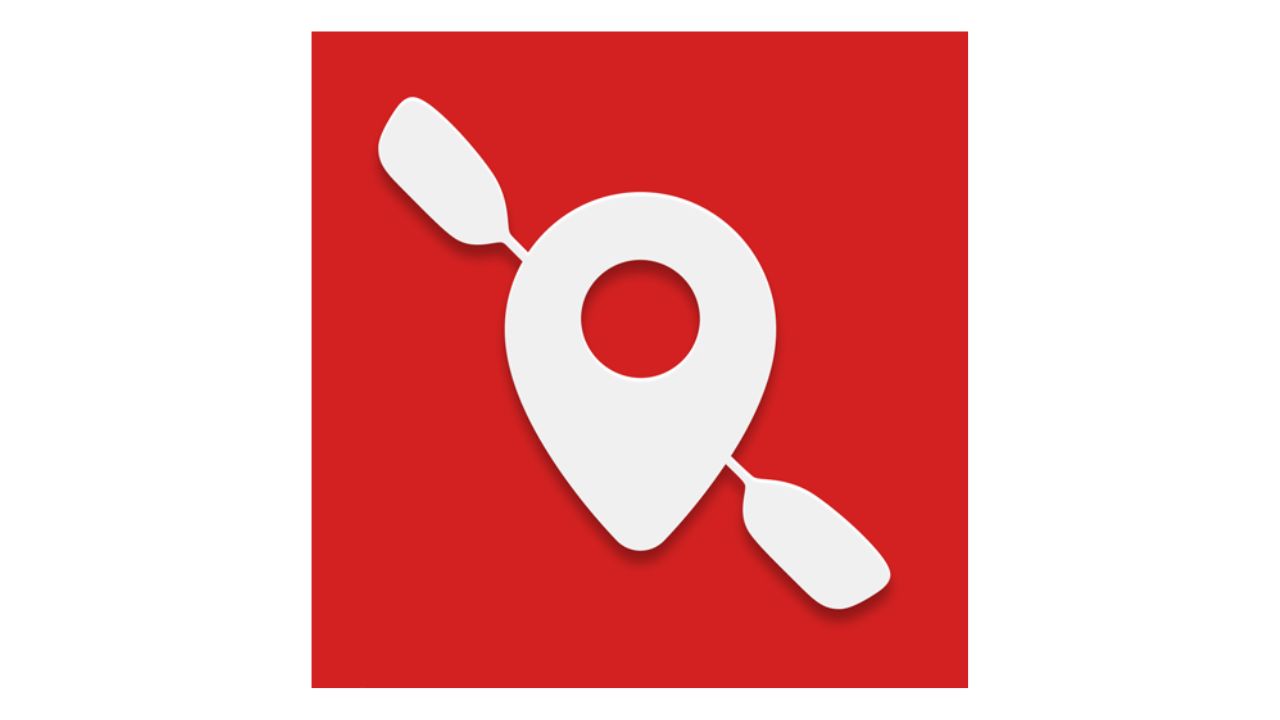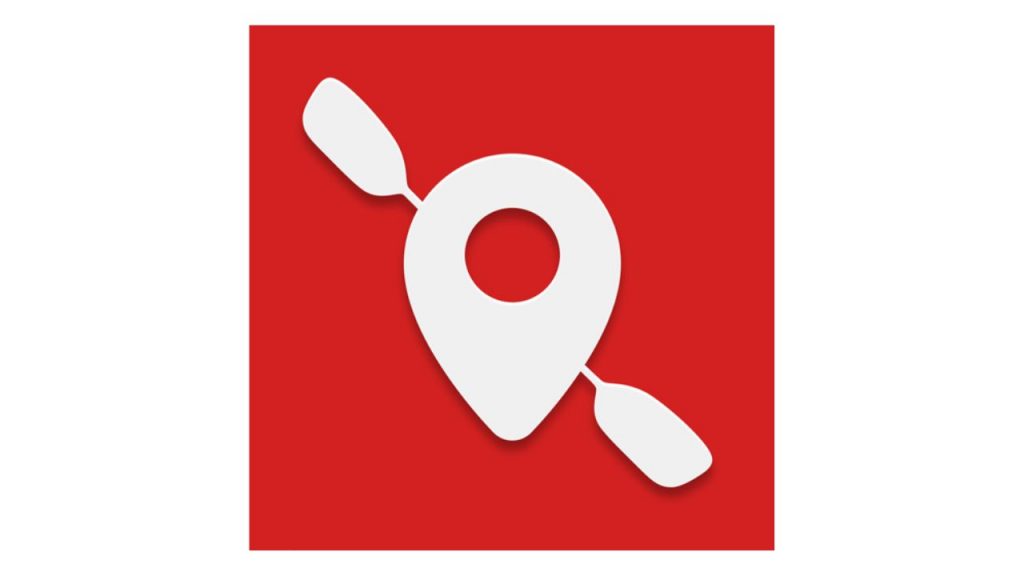 Other mobile apps for kayaking include Map my kayaking which helps in tracking the distance. These mobile apps are available and can be installed on both iOS and Android devices.
Do you love keeping records? or are you a fan of capturing moments? Then the Kayak log app is for you!. It is an app that is available on iOS and Android devices and allows you to fill its blank form with your kayaking details.
These details can be any type of information ranging from your paddling speed to your laughing date. 
You can fill in your paddle partners, and paddling information about the wind, tide, and weather for a particular paddling date. This app enables you to keep logs at any point in time.
You can set goals and track your success as well. All these details can be taken alongside mapping your route on water. 
Efficient in tracking distance and location, you can be certain of tracing your pathway. It also has features for you to save photos and share them at a later time on the website or social media.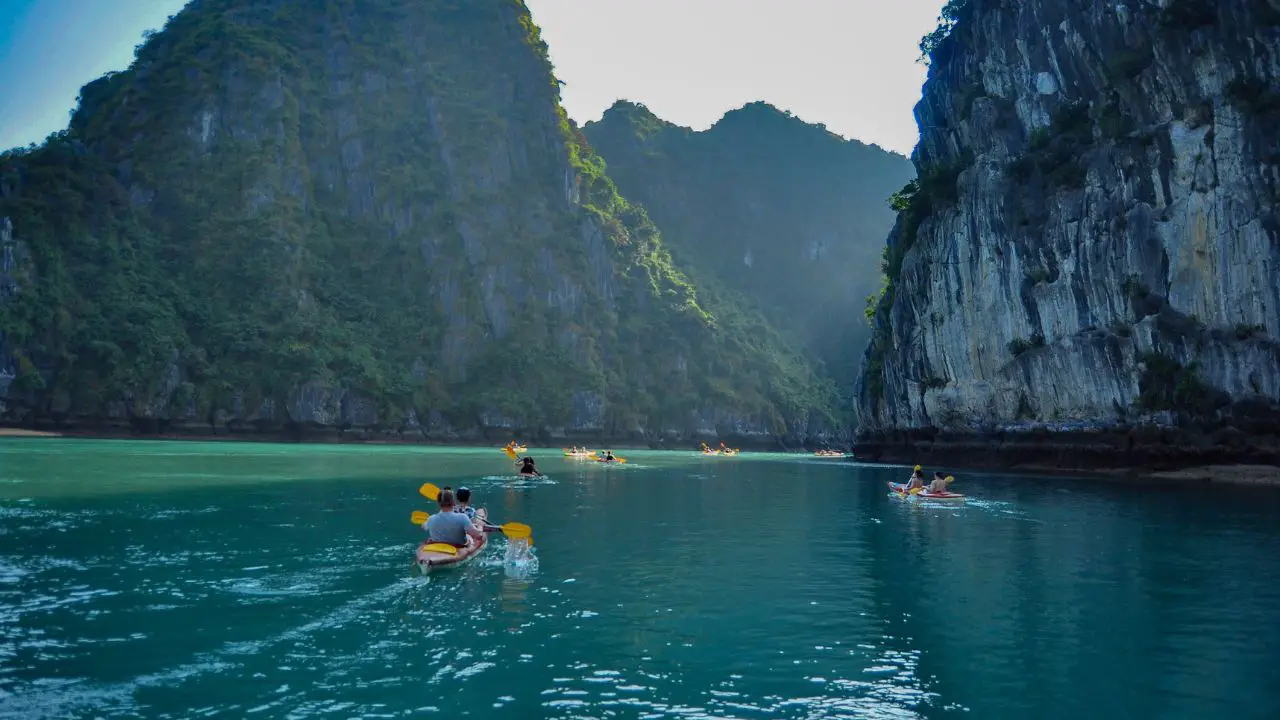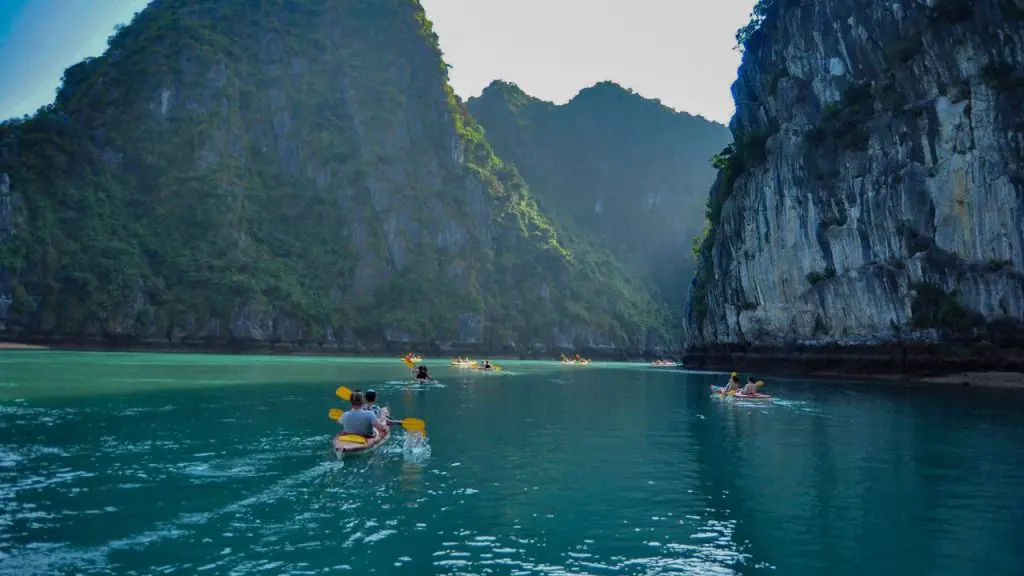 While this app is used by athletes, bikers, and hikers, it has also become a favorite among kayakers. Working with just your phone, it can create maps of your route in 3D format.
The app presents you with a video that you can share with your network at the end of your adventure and it also works with other tracking platforms like Endomondo and RunKeeper.
Your loved ones don't have to worry anymore when you go kayaking alone or farther into the night. With MotionX GPS, you can have an email sent to them showing the exact location where you are at different time intervals.
All you need to do is have it frequently charged via a power source with you because of its battery life.
Kayak GPS tracker
Garmin eTrex 22x, Rugged Handheld GPS Navigator, Black/Navy
You can get the most accurate results while measuring the distance from a kayak GPS tracker. It gives you essential information serving as the best tool for kayaking.
With the advent of improved GPS devices, there is now provision of numerous detailed information which are helpful in distance measuring.
You do not have to measure manually as the GPS tracker has been built to specify both distance and speed. However, it will benefit you to mark waypoints that can lead you back to your origin, to avoid being lost.    
They come as water-resistant wearable tech and function like GPS trackers. They also help to monitor your heart rate while kayaking.
Classified based on accuracy, battery life, water-resistance ability, level of resolution display, and cost, these GPS watches are available in different forms which include; Garmin Fenix 5 Sapphire, Garmin Oregon 600, Polar M430, and Suunto traverse among many others.
This is another tracking device app that uses GPS tracking. You can see your position on a map, you can set goals, and always refer back to your workout history.
You can also integrate it with various watches and sensors such as Fitbit, Garmin, and Polar.
If you have a free version of the app, you can keep records of speed, time, pace, and calories among other basics. You can also participate in challenges with friends or other groups and share your pictures on social media. 
You can properly manage your account and do statistical analysis on the app as Endomondo syncs data with your profile. However, going premium on the app allows you to enjoy more features.
Check out our article: How to track kayaking on apple watch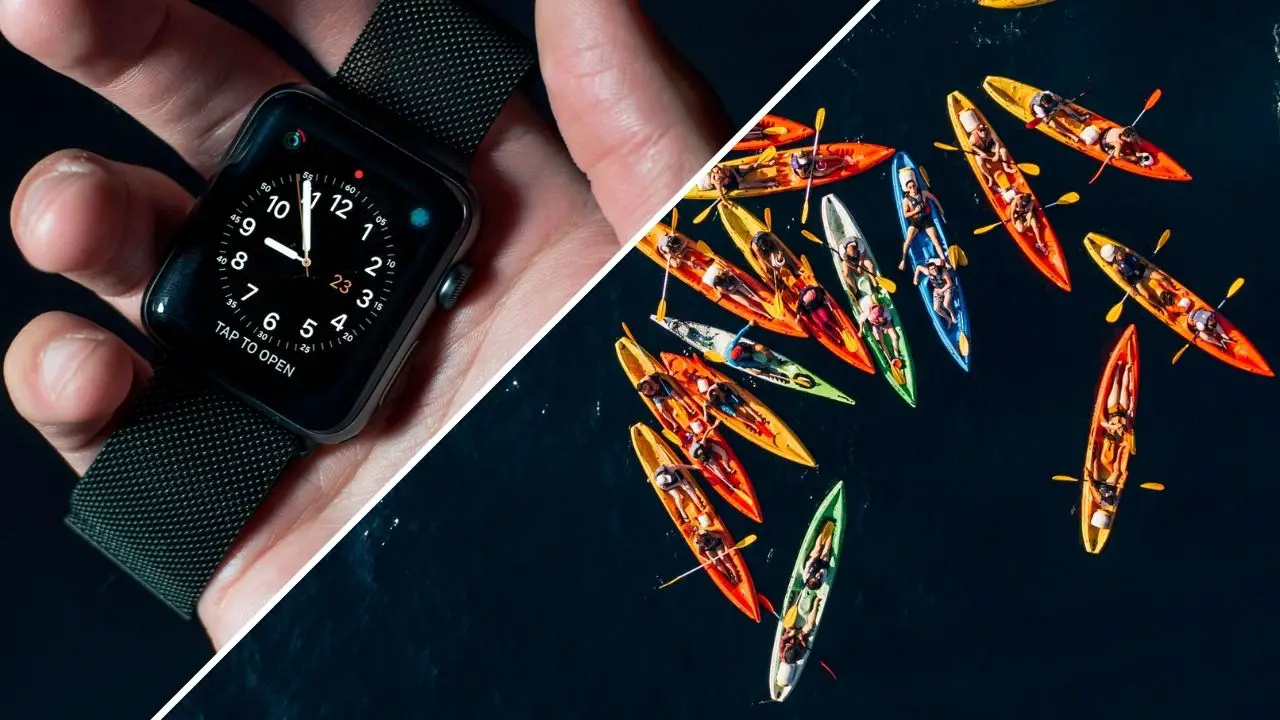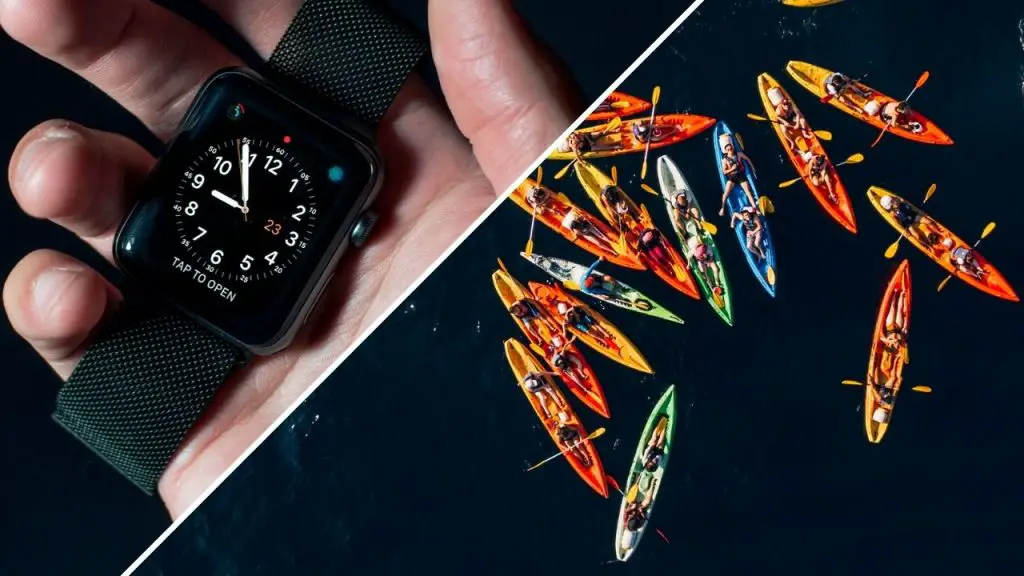 Kayak Odometer
Knowing how much mileage you have paddled requires a distance measuring device like an odometer. You get precise findings from your digital odometer and if you have a quality GPS tracker with the odometer feature, you necessarily do not have to buy it separately.
MapMyFitness/Fun/Ride/Walk
Although these apps allow for tracking 700 activity types, they still function well for measuring distance while kayaking too. With the MapMyFitness app, you can get updated on your pace or distance and elevation. 
This app also allows you to track the number of calories you have burned and it presents your performance over time in the form of charts and graphs. Paddlers love to use it because of its GPS tracking and community function role.
Important Things to Remember While Kayaking
Learn the basics of kayaking 
Go for the kayak that is the best fit for you.
You do not have to kayak alone.
Research the waters you are going on to avoid hazards
Learn rescuing techniques to rescue yourself and others in case of an emergency.
Take your reflection protector and protective gear along with you.
Have your kayak trip planned and make plans according to your capabilities.
Always remember in case of an emergency that people are more important than boats or property.
FAQs
How do you track distance on a kayak?
You can track your distance manually or by using GPS devices as well as mobile apps on phones and smartwatches.
Is there an app that tracks kayaking?
Of course, some apps track kayaking like, Go Paddling, MapMyFitness app, and kayak log app.
What is a reasonable distance to kayak?
How long does it take to go 2 miles in a kayak?
It takes an estimated 1 hour to go 2 miles, however weather conditions, as well as tide and current, can alter the time.
How far can a beginner kayak?
Depending on the level of fitness, a beginner should be able to go 2 miles per hour
How hard is it to kayak 2 miles?
How hard it is will depend on the condition of your water environment.
Conclusion
Kayaking could be Adventurous and all fun but there are chances of getting lost on water bodies you paddle in. Therefore, you must paddle in the right direction to your expected destination by measuring and tracking your distance.
That is why we have listed various devices that will aid your tracking while kayaking and help you paddle on the right route while you go happy kayaking.