Pregnancy is a grand adventure in your life. You will be responsible for the upcoming new member of the family. This is a period when you have to rethink every step of your daily activities. 
Now, you are more conscious about your health. You might detach from outdoor sports, adventures, and activities during pregnancy. But, can you go kayaking while pregnant? Or is it strictly prohibited? 
We found that kayaking is safe when you are pregnant. An active mom will give birth to an active child. There are remarkable benefits of paddling and kayaking for a pregnant person.
Remember, you should ensure that you are fit for this activity, and child safety is first. 
In this writing, we present the benefits of kayaking during pregnancy and answer some significant questions regarding the issue. 
Can You Go Kayaking While Pregnant?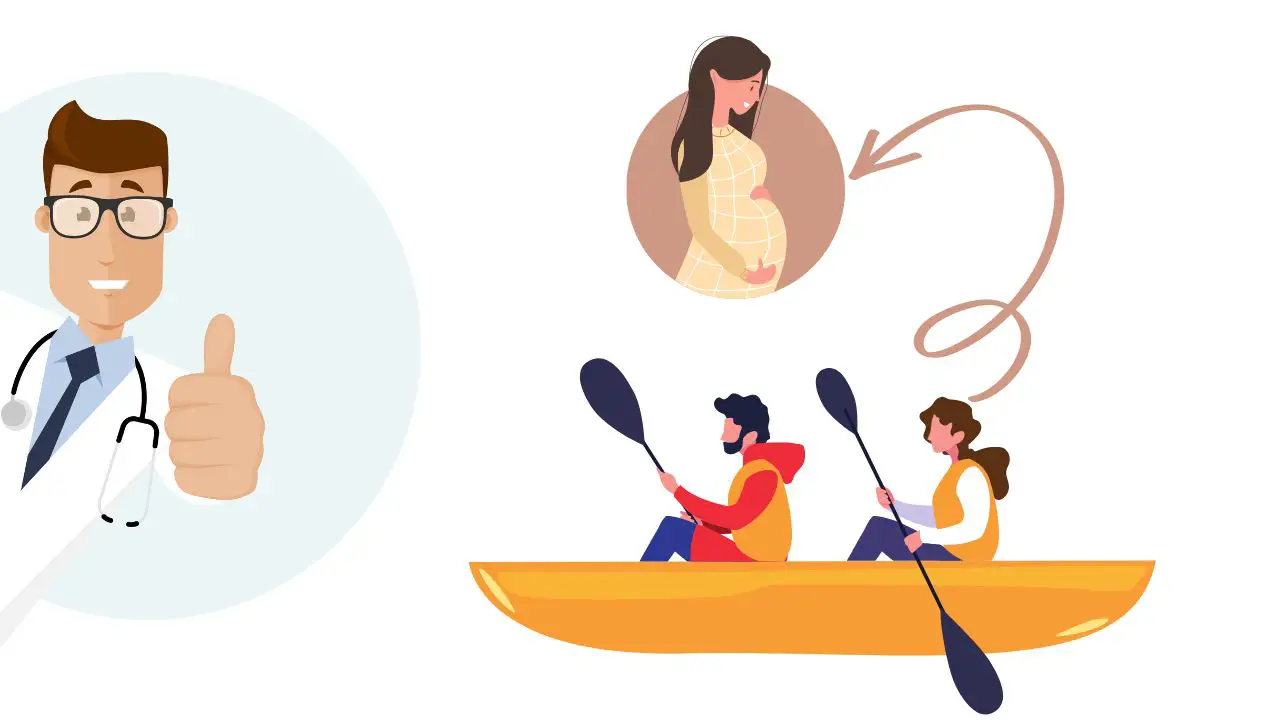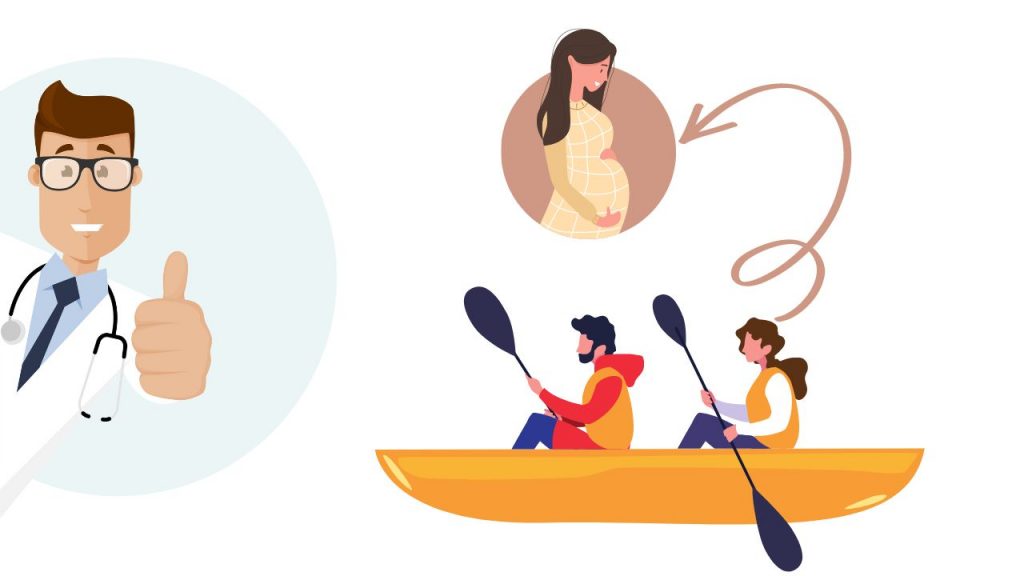 Yes, you can kayak while pregnant. It depends on your health. We recommend asking this question to a doctor or health care provider. Women's health is a little bit unstable during pregnancy. 
So, only a qualified person would be a reliable source to answer this question. In general, most women can do this. There is no danger at all. 
Furthermore, kayaking will make you physically active, which is very important throughout pregnancy. 
Some women might face risks, complications, and health irregularities. 
If you have such risks, a doctor will recommend avoiding physical exercise like kayaking. You have to ensure the safety of yourself and your baby.
Benefits of Kayaking When Pregnant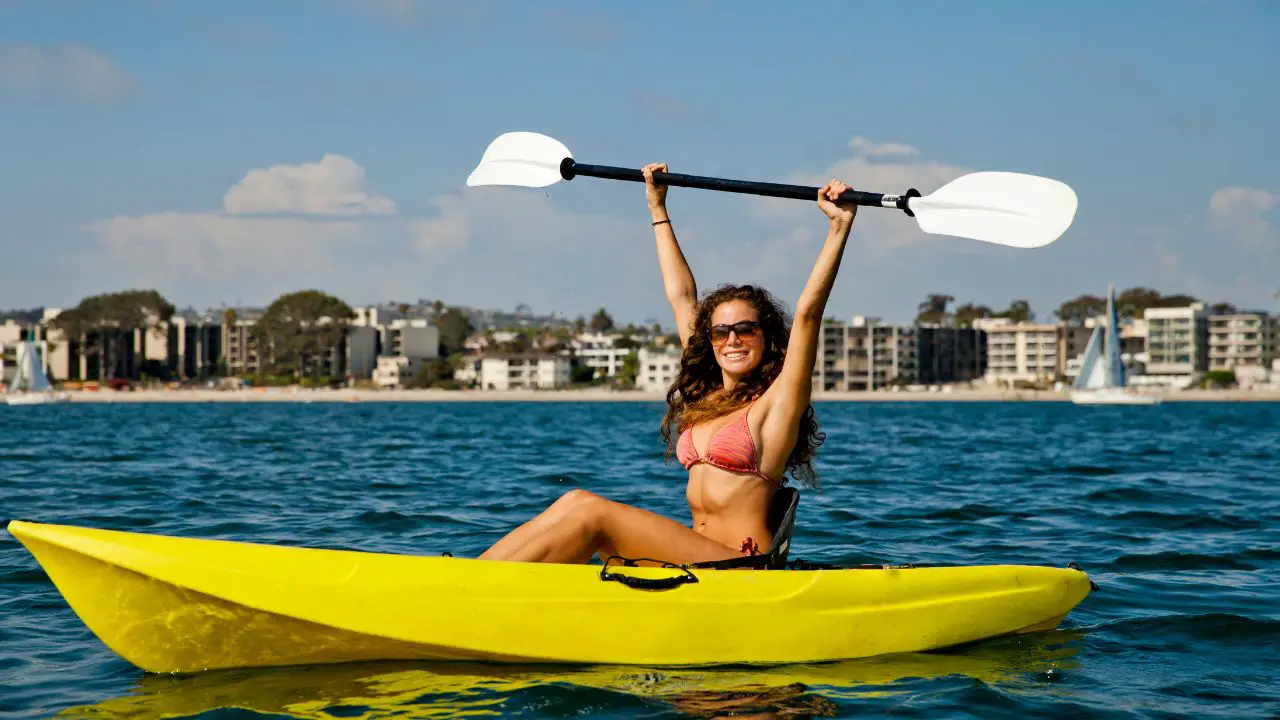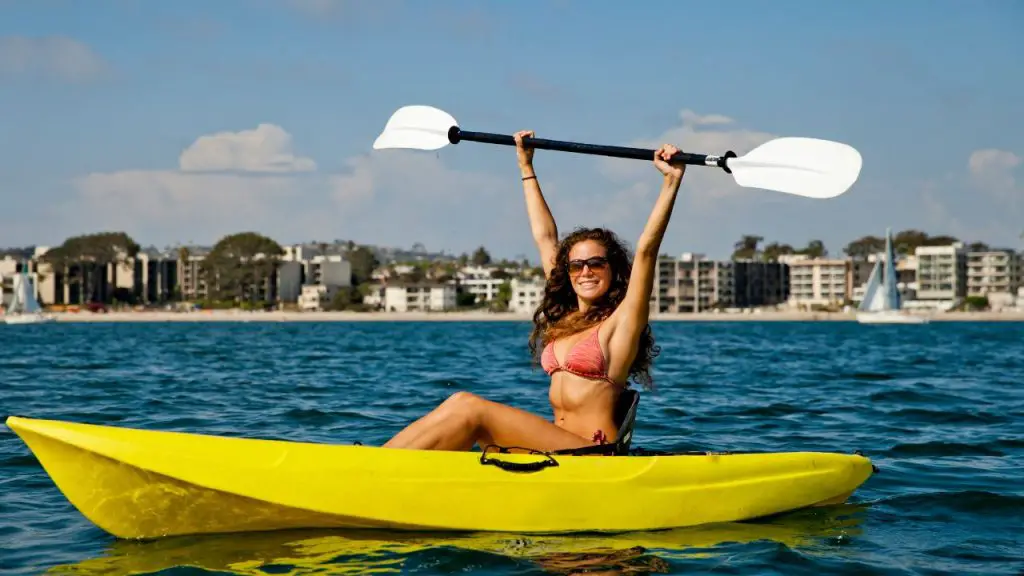 At the very beginning, we said that physical exercise in kayaking is beneficial for a pregnant woman.
Pregnancy hormones are not regular. You will get tired. Besides, anxiousness will affect your regular attitude and mind. In some cases, most pregnant women sleep and rest in the house more than they need. 
But, without pregnancy risks or complications, you don't have to wait for the whole nine months in a room. Doctors recommend remaining physically active throughout pregnancy. It will be highly beneficial for the baby.
Kayaking will help you to reduce normal discomfort, backache, and swelling. You can keep your body fit by preventing excess weight gain. 
Similarly, the paddle shifting will allow you to build the tones and strength of muscles. You can increase your energy level through regular exercises. 
During kayaking, you will be physically active. It will lower the risk of diabetes. 
Finally, regular kayaking is an active way to increase stamina and set your mind for delivery. 
Situations Should Not Go Kayak While Pregnancy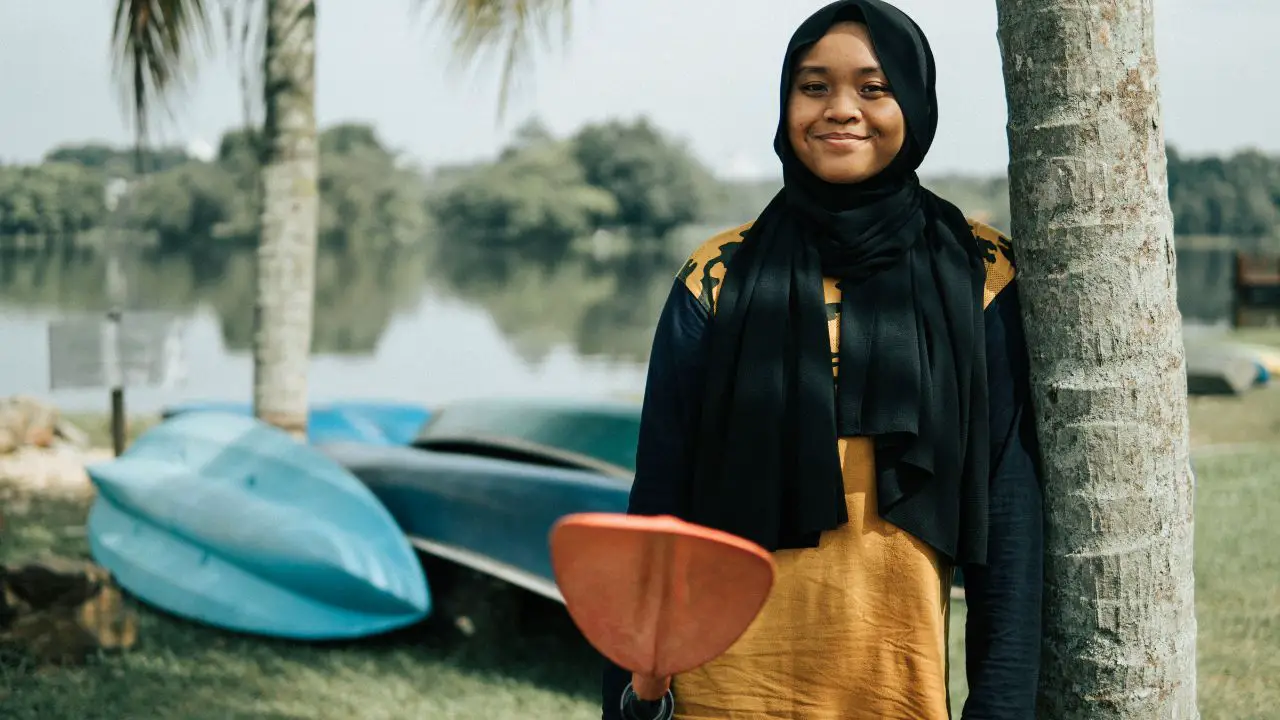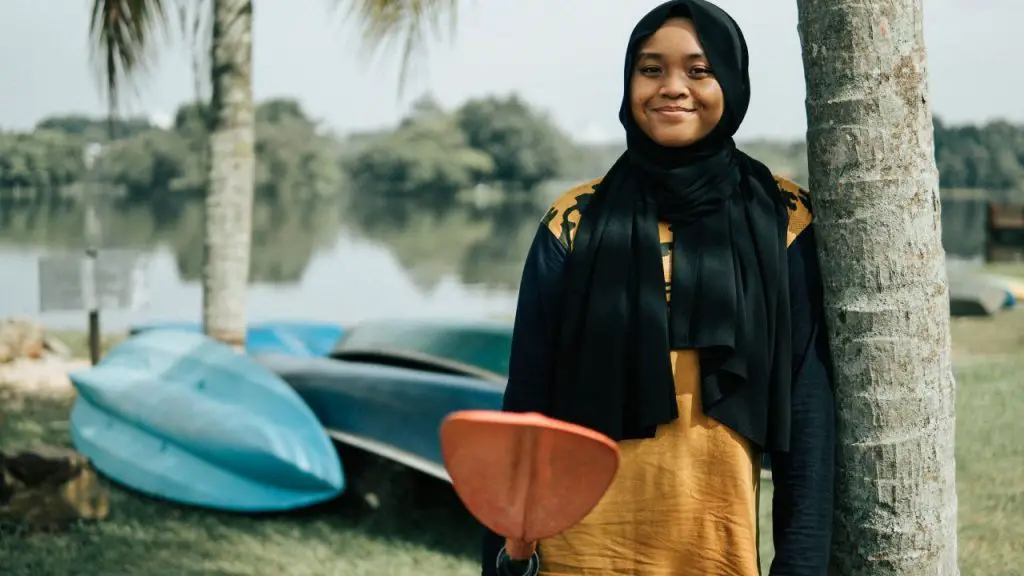 Kayaking is beneficial during pregnancy. But, there are some situations when you should not go kayaking while pregnant. 
For instance, kayaking is not safe with pre-existing medical conditions and multiple pregnancies.
Similarly, it is not recommended to kayak if you have a history of miscarriage or premature birth. A woman with weak service is not suitable for kayaking during pregnancy.
Again, it depends on your past and present condition of health. If there are severe issues, you have to cut down on physical exercise for the baby and your life.
Generally, women who are physically fit and don't have significant health issues can do physical exercise like kayaking without any problem. 
7 Tips to Stay Safe When Paddling While Pregnant
You know all about the benefits and safety of kayaking during pregnancy. You are excited and ready to welcome your baby. 
We found seven tips to stay safe when paddling while pregnant. Our goal is to keep you and your baby safe without reducing adventurous activities. Let's explore.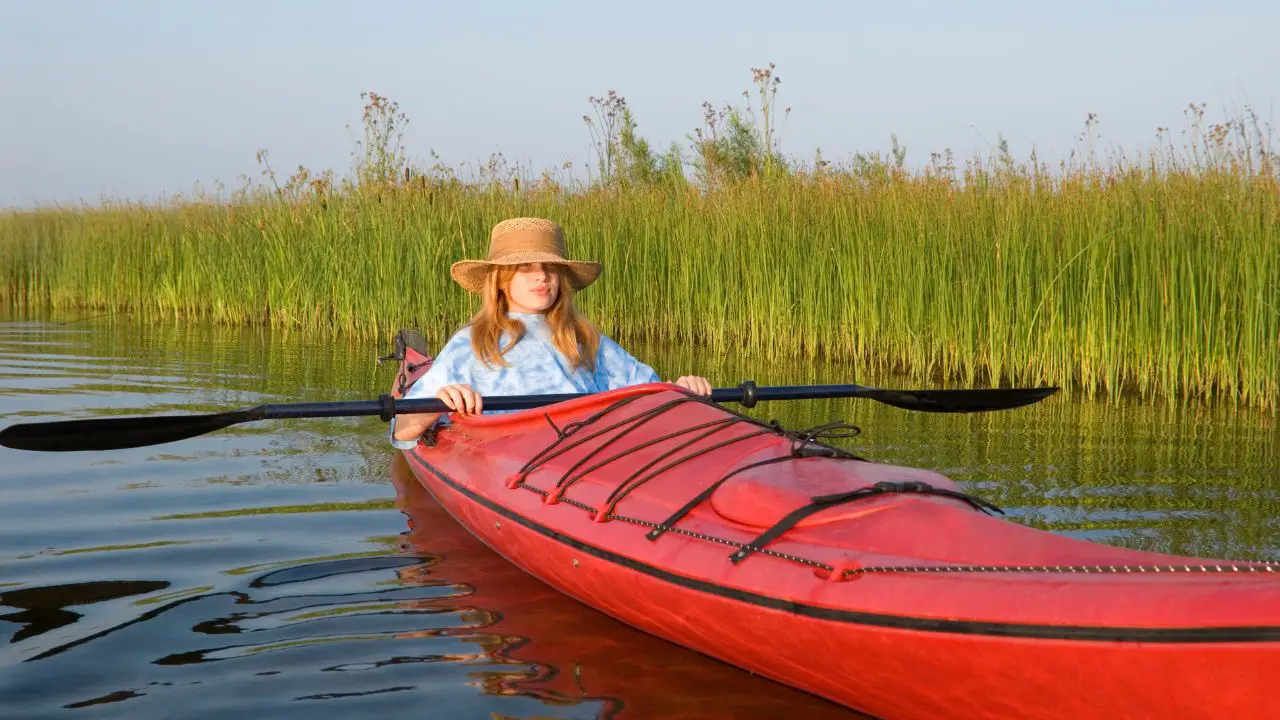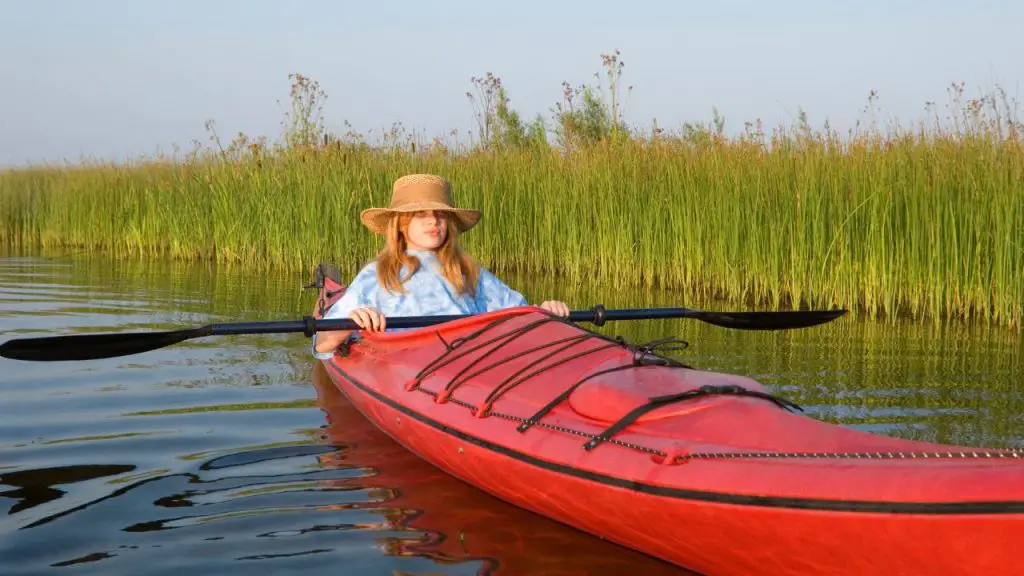 Choose a Location Close to Medical Facility
As you know, pregnancy is a significant part of a women's life. A pregnant woman needs special care and regular medical checkup due to uncertain health conditions. 
You can kayak regularly in a place close to a medical facility. The reason behind this condition is to get an emergency medical response in case of a sudden accident.
If you paddle near a hospital, clinic, or medical facility, you can instantly admit and reduce the risk up to ninety percent.
We recommend you complete regular checkups and understand your health before starting kayaking. Always follow the doctor's instructions and do not do anything out of control.
Never Go Alone
You should never go kayaking alone while pregnant. As we discussed, your health condition can be changed instantly during pregnancy. 
Sometimes, it is difficult to carry the kayak and other paddling gear for a pregnant woman. You can take help from the person and release the pressure. 
Besides, you might get tired suddenly due to hormonal changes. In this situation, you can ask the person to take care of you and keep you back in the house. 
If possible, you can use a multi-passenger kayak and enjoy the time without fear. It is very helpful, and there will be no risk at all. The person will be responsible for paddling and carrying the boat.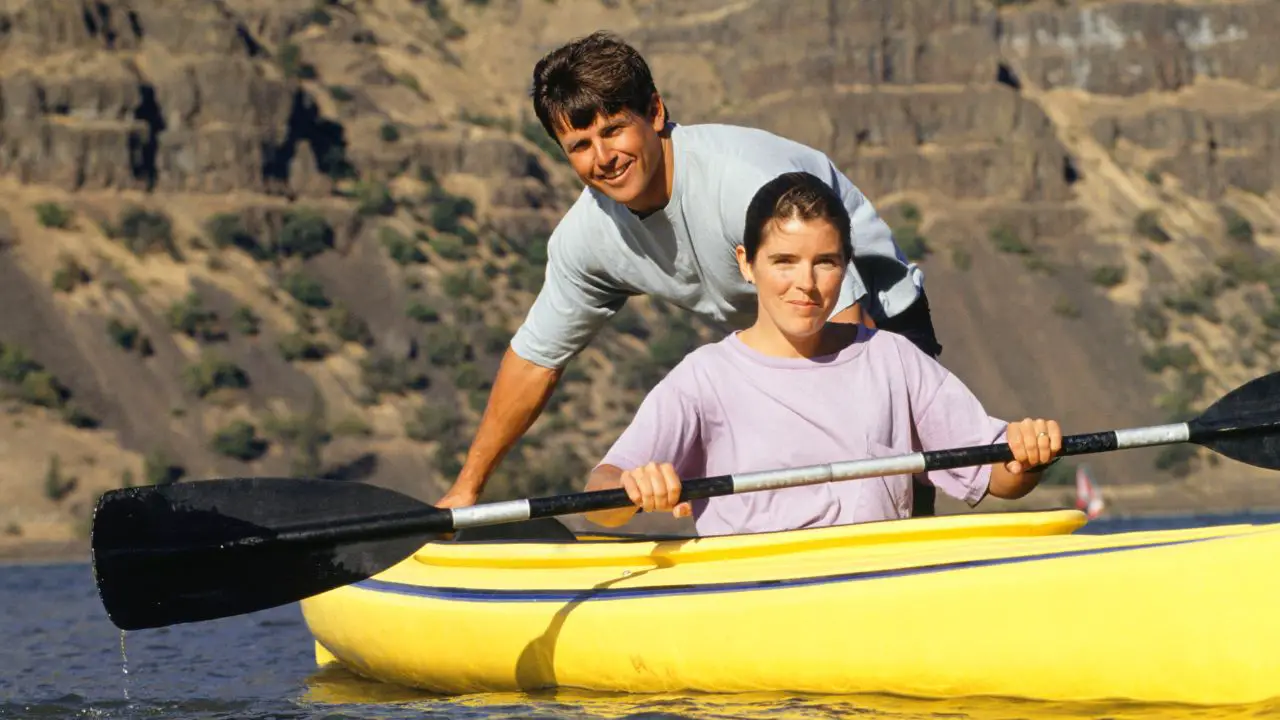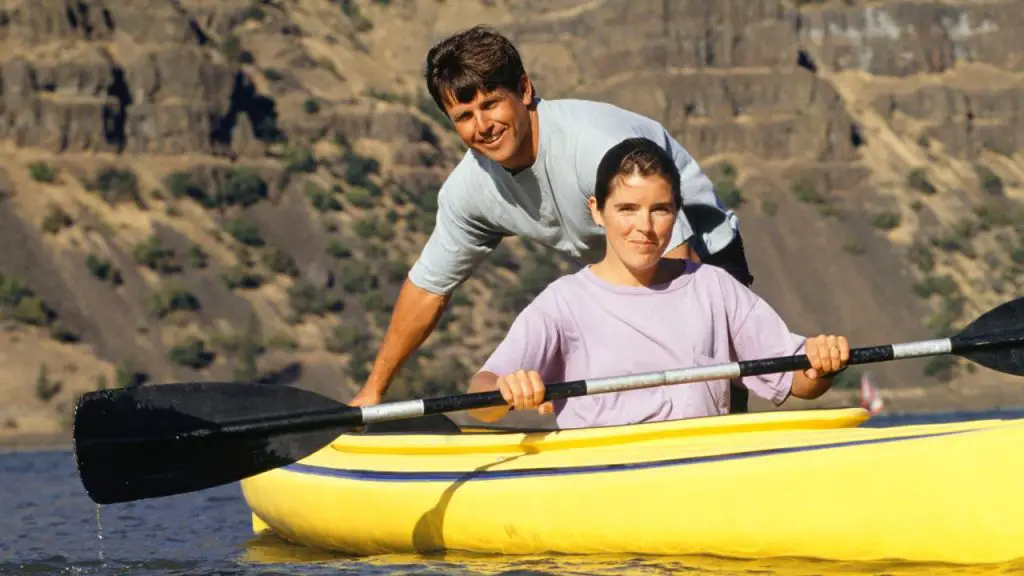 Paddle in Calm Water
You can not paddle on land. Water is a must for kayaking. But, it is better to kayak on calm water for pregnant women.
It will enable you to control the boat easily and avoid risky situations. Besides, calm water doesn't produce wave shock. You will have a pleasant moment.
Furthermore, calm water is suitable and less harmful for rescue operations. If you face any difficulty and need help, the person with you can easily escape you from the position.
Finally, you can enjoy the serenity of calm water. It is a natural therapy for pregnant women. So, kayaking in calm water is safe and enjoyable during pregnancy. 
Check the Weather
It all depends on the weather, whether you are going for a long tour, kayaking, or a country tour. You have to consider the weather first. There is no way to change the weather. 
Weather and water bodies like lakes, rivers, and seas are closely related. If the weather is bad, the river will be dangerous.
It is recommended to follow the weather forecast before kayaking while you are pregnant. Kayaking outside on a rainy or snowy day is not suitable for a pregnant person. It will affect you and can change your health.
Besides, it's not easy to carry the kayak and other gear in hostile weather. So, check the weather and enjoy the day.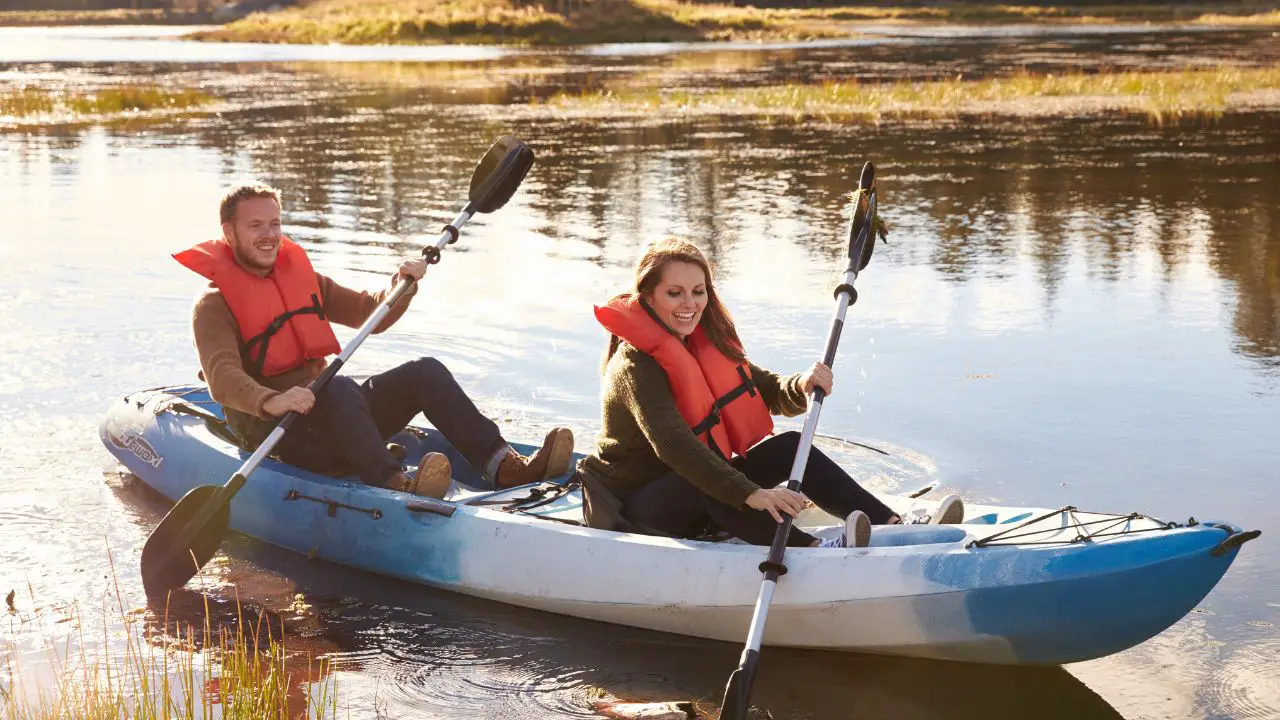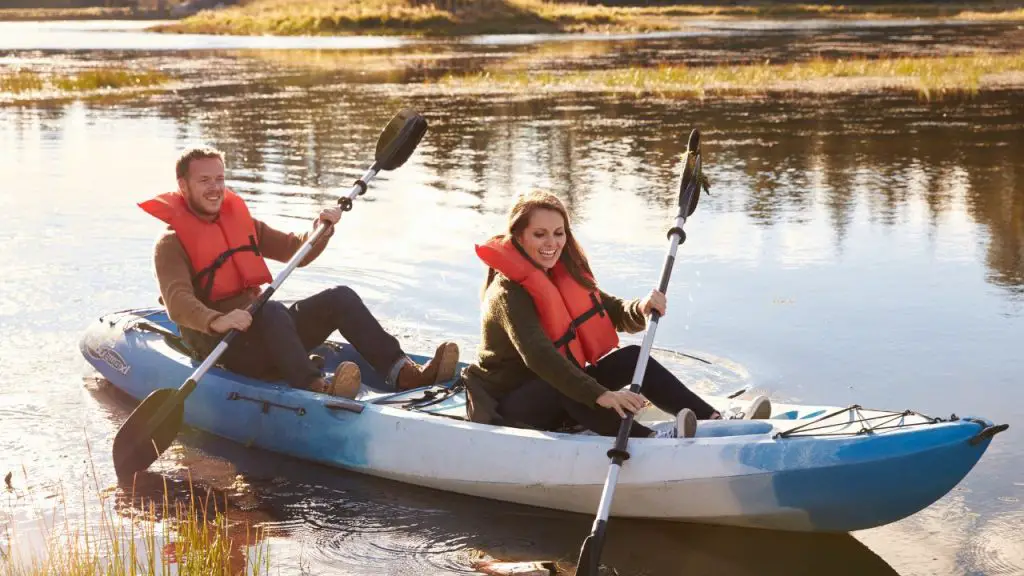 Choose a Pregnancy-Friendly Kayak
There are different types of kayaks in the market. You have to select the suitable one for you. It is better to find a kayak that is pregnancy-friendly. 
The kayak with less weight, comfortable sitting position, stability, and easy control is perfect for pregnant women.
Don't go for a kayak that comes with a heavy weight and large deck. It will be difficult to control and carry. A stable kayak keeps you safe on the water. 
It is better to select a kayak with an adjustable seating position. It is more comfortable for pregnant paddlers. The seat will enable you to get the most comfortable position for paddling.
Sea Eagle Inflatable Kayak with Pro Package
Listen to Yourself and Know Your Limits
You are the most responsible person to protect yourself and your baby during pregnancy. The decision and steps should be safe for both of you. 
It is important to ask yourself about safety first. Don't cross your limit and invite danger while paddling during pregnancy.
We recommend avoiding risky steps and listening to the order of your conscious mind. Another person can't understand your health during this critical period. 
You have to consider tiredness, energy level, and many more while starting kayaking during pregnancy. 
On-The-Water Safety and Comfort
Several significant issues are related to water safety and comfort. Without having a safe and comfortable place, you can not enjoy kayaking, even if you have the most comfortable kayak.
So, you need a proper plan for kayaking during pregnancy. 
It includes sun protection, a balanced meal, a perfect cushion, a comfortable seat, etc. 
Besides, you have to ensure a bathroom facility near the place because you are going to be peeing quite a lot during pregnancy.
Coolrunner Disposable Urine Bags
Don't take these matters easily. A single mistake can destroy your baby and dream. 
FAQs
Can pregnant women kayak?
Yes, a pregnant woman can kayak. It is safe during pregnancy. She should select a nice waterbody and pregnancy-friendly boat. 
Can you go floating in a river while pregnant?
Yes, you can go floating in a calm, slow-moving river during pregnancy. It depends on your health and energy level. Don't do it if you feel risky. 
Can you kayak while 8 months pregnant?
It depends on your health. You should take this permission from your healthcare provider. It is a critical time, and an unnecessary move can destroy the baby. 
Is it safe to jump into water while pregnant?
According to Gynecologists, jumping in water during pregnancy is strictly prohibited. You can kayak and swim in the water, but skiing, jumping, and diving are not safe. 
Can a bumpy boat ride hurt a baby?
Yes, bumpy boats and big waves can be harmful to you and your child. We recommend kayaking on calm water.
Can you get in a lake while pregnant?
You can get in a lake while pregnant. It depends on the water condition. You have to avoid polluted water because it could be contaminated with bacteria.
Can I jet ski while pregnant?
No, you can not go jet skiing while pregnant. There is a risk of injury. Besides, the vibration of the engine might affect the baby.
Can you paddle board while pregnant
Yes, you can paddle board while pregnant. But, don't do this for a long time. 
Can you go on a float trip while pregnant
Yes, you can. It is safe for pregnant women on calm water. 
Conclusion
Finally, it can be said that kayaking is safe for pregnant women. It is beneficial during pregnancy. 
Physical exercise will increase your blood circulation and keep your baby safe. You have to do everything consciously in this period. 
It is important to understand your health and ability first. Don't do something emotionally. 
Always follow the instructions provided by your healthcare provider. It will enable you to do every possible thing during pregnancy.
Your patience and right decision will give me more freedom for the whole nine months.