Kayaking is a universal activity for all people, gender, or age. Fat people can kayak like regular-size paddlers. It doesn't require any demographic. 
The important thing is the capability and stability of the kayak. A fat person can select a kayak with a higher load capacity. A well-designed kayak will allow you to sit, stand, and operate perfectly.
Weight is not an issue for kayaking. You need the skill to operate and handle the kayak. A good paddle can move whether he is slim or fat. 
In this writing, we explain in detail about" Can fat people kayak?". Let's explore.
Can Fat People Kayak?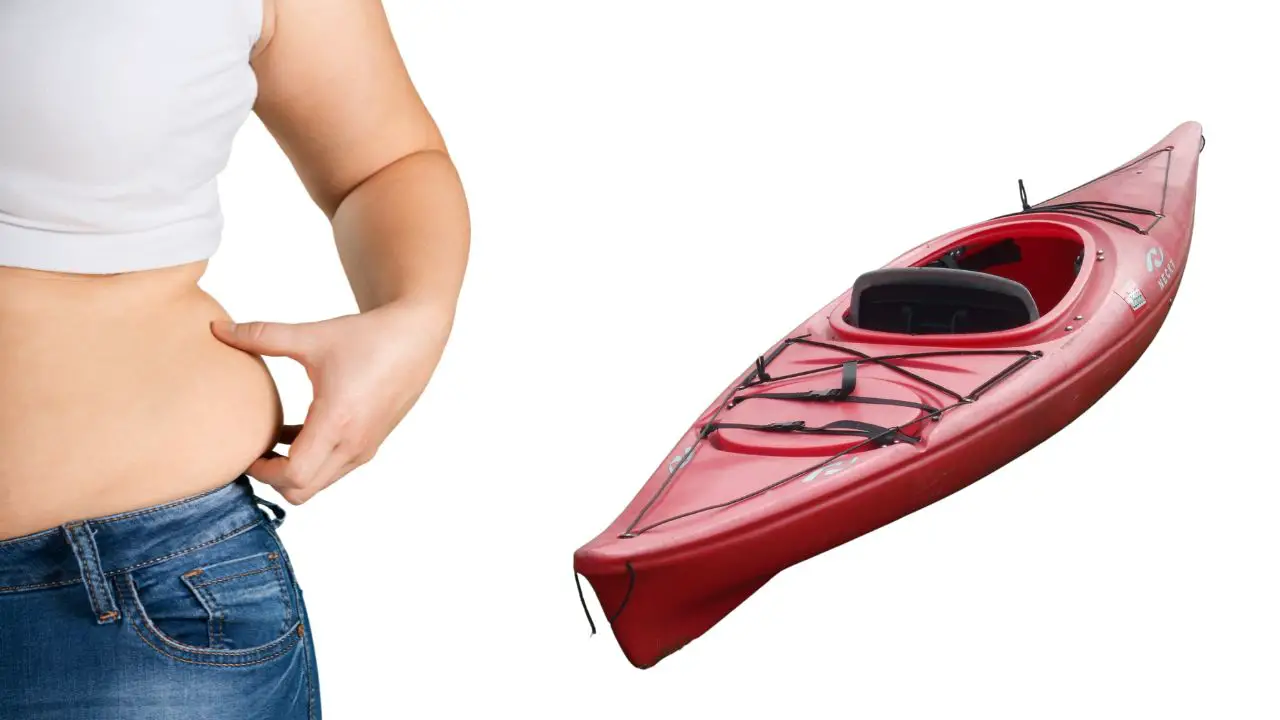 Yes, fat people can kayak. Despite age, socioeconomic background, or physique anyone can learn how to kayak. It is an easier and more pleasurable way to enjoy outdoor adventures. 
The most important thing is that you have to choose the right kayak for yourself. You can prefer several things while purchasing a kayak. 
You should consider the higher center of gravity, spacious legroom, excellent seating position, boat load capacity, and quick in and out options. 
If you are searching for a specific kayak for fat people, you can select the myriad kayaks for larger people. 
What Is a Weight Limit for Kayaks?
The weight limit of a kayak is the load capacity of the boat. It means how much weight the kayak can hold. 
For example, a manufacturer claims that a model is designed with 500 pounds load capacity; it indicates that the maximum load capacity of the kayak is 500 pounds.
It is recommended to use 70 to 80 percent of the maximum load capacity. You will get more stability and control over the water. Depending on the use and design, the load capacity might vary.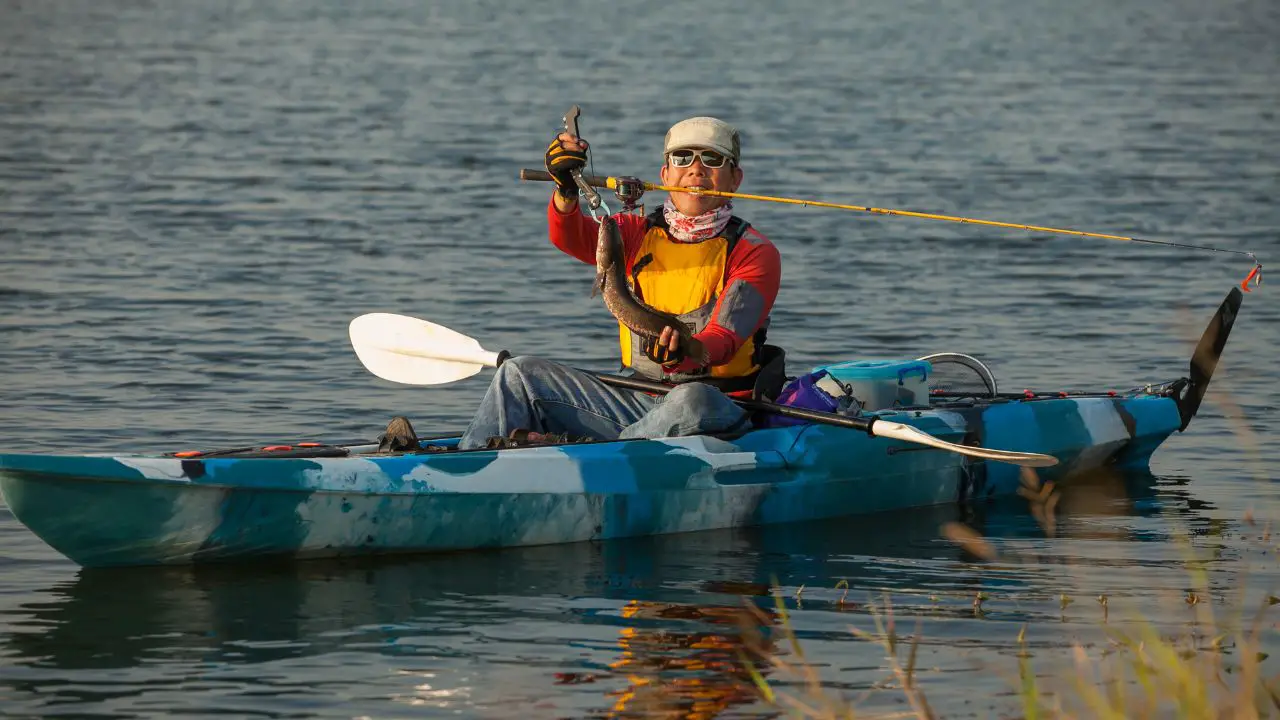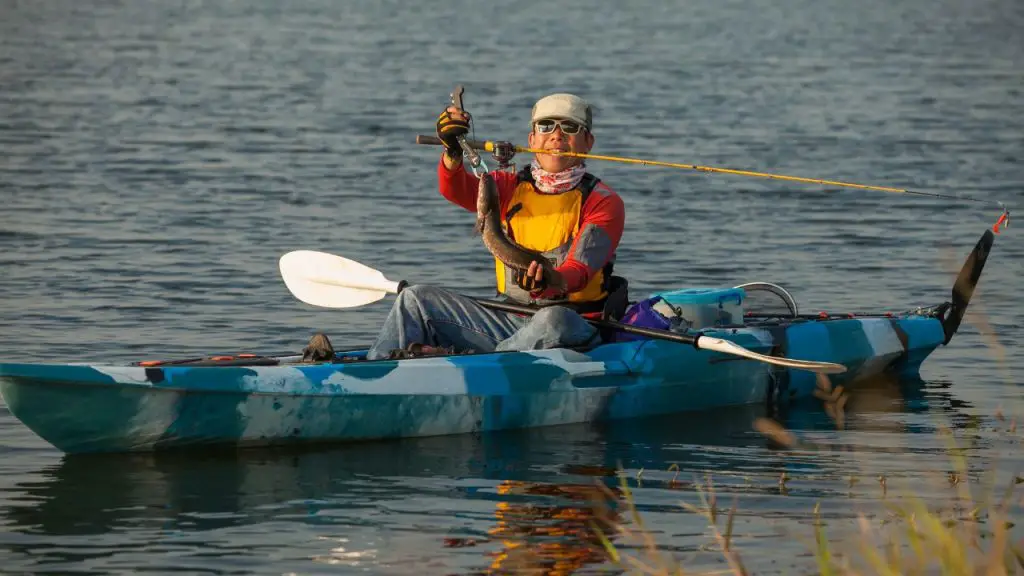 A regular or adventure kayak can handle 200 to 450 pounds of weight. This type of kayak is suitable for recreation, the ocean, and touring. 
Besides, there are fishing kayaks with 400 to 550 pounds of load capacity. 
If you are looking for maximum load capacity, tandem kayaks will be perfect for you. It can take up to 450 to 700 pounds.
Top Health Benefits of Kayaking
Are you fat and going for regular exercise? Do you want to explore the water with several health benefits? If so, then kayaking is an adventurous activity for all people. You will lose weight through enjoyable paddling.
Weight loss– The core benefit of kayaking is weight loss. You have to paddle the kayak, which is good exercise for reducing fat.. 
Upper Body Workout– It is beneficial to enhance the blood circulation of your body. Kayaking requires lots of movement and paddling. So, you will do an upper body workout while kayaking. 
Strengthen Your Core- During kayaking, your feet and knees will get pressure. It will strengthen your core. 
Tone Your legs– You can try kayaking for four weeks to tone your legs. The paddling will enable you to create excellent shapes for your legs.
Cardiovascular health- Recreational exercise increases the blood vessels in the heart. Kayaking is an amusement sport with health benefits. So, it will be beneficial for cardiovascular health.
Increase ab definition and strengthen Your back– Back pain and weak back are the most common problem after 30 years old. You can try kayaking to strengthen your back and eliminate uncertain body problems.
Vitamin D- You will get ample Vitamin D while kayaking under the sun. The sunlight will give you more strength for paddling on the water. It is a natural source for getting Vitamin D. 
Improve your mental health- Kaying needs more focus, and you have to paddle consciously. It will improve your mental health and help you to focus on work. 
Overall Health Improvement- As we described several benefits of kayaking above, it will improve your overall health. You will get a healthy and active life.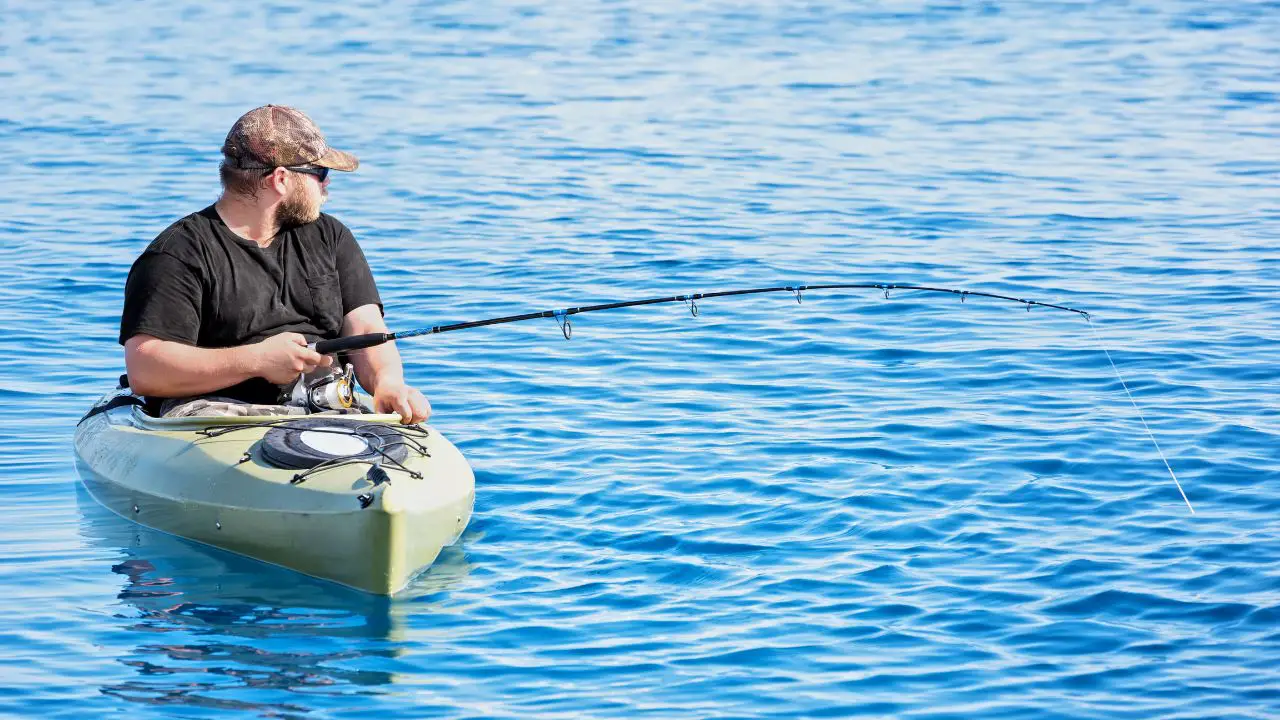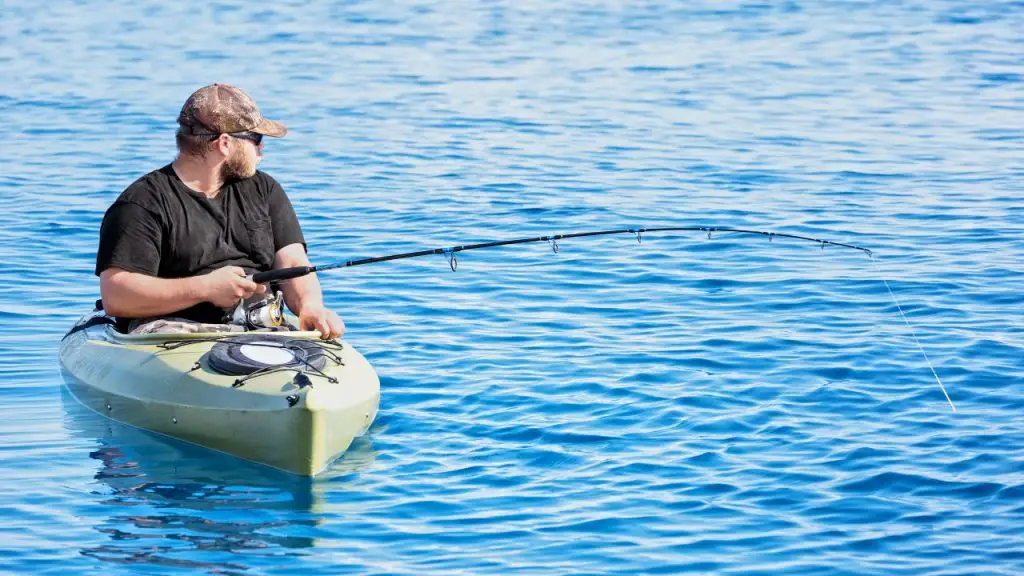 Increased endurance- You have to tolerate multiple things and pass difficulties while kayaking. This patience will increase your endurance. 
Regulation of the cholesterol levels- Keeping your cholesterol level perfect is a challenge in this modern era. A little bit of physical work enables you to control it. Kayaking and paddling is the best way to regulate your cholesterol levels.
Blood sugar control– You can easily control your blood sugar by kayaking regularly. It is an enjoyable exercise for balancing blood sugar levels.
Lower blood pressure- If your blood pressure level is already high, you will get a chance to reduce it with the help of kayaking. 
Decrease body fat- There are several options for reducing body fat. You can go to the gym or use medical products. But, kayaking is the most comfortable and effective outdoor adventure for decreasing body fat. 
Decrease anxiety and depression- You will explore beautiful nature and water while kayaking. It will decrease anxiety and depression.
Decreasing fatigue-  Are you tired? Do you want relief from weakness? Kayaking will decrease your fatigue and keep you mentally refreshed.
Which Kayak is Suitable for Big Guys and Gals?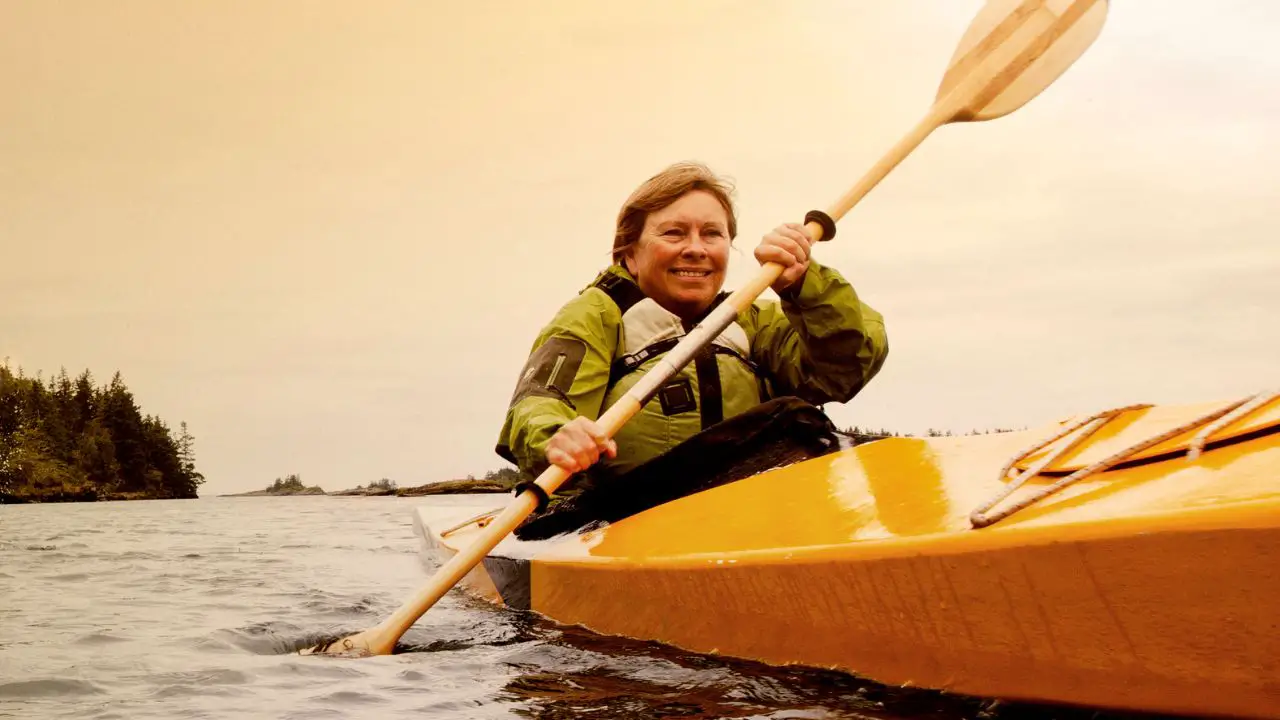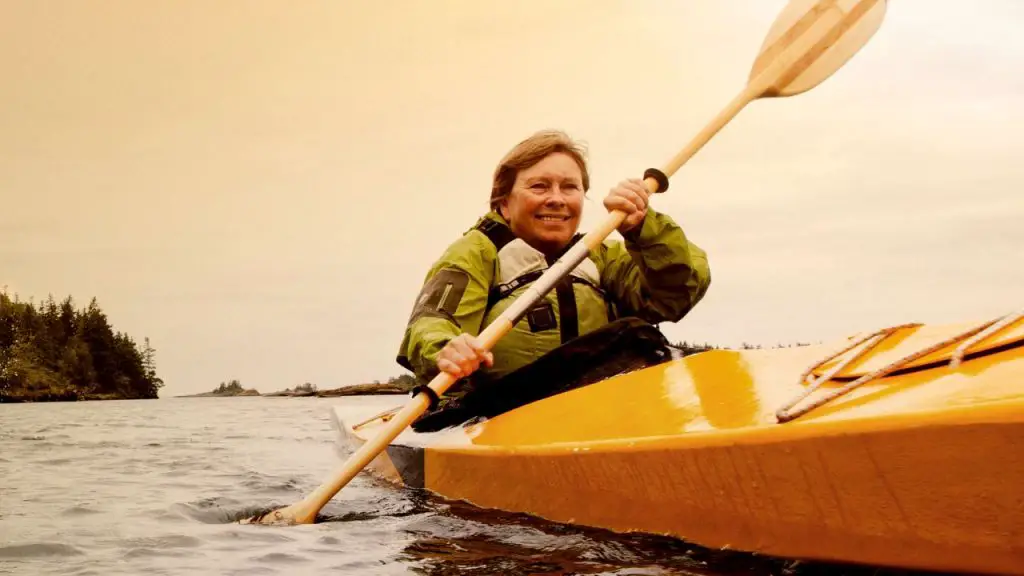 If you don't know which kayak is best for you, we will help you to select the best kayak. Remember, each individual has a different body shape, weight, and style. 
You should prefer your style before selecting a kayak. Besides, you have to understand the purpose first. The design of recreational, fishing, and inflatable kayaks is different. 
Furthermore, there are some special criteria for large or fat paddlers. 
For instance, a fat person needs a large deck and a more stable boat. It should be well-balanced and hard to tip over. 
Remember, a large and comfortable seat that suits your body shape. 
If you are still confused, you can check out our article to have the right choice 10 Best Kayaking For Large Paddlers.
Vibe Kayaks Sea Ghost 130 13
Health and Safety Tips when Kayak for Big Guys and Gals
You should prioritize health and safety when it comes to outdoor activities. A safe place and kayak will give you a pleasant kayaking experience. Fat or big guy can aslo kayak by follow some health and safety tips. Let's explore.
First, you have to learn how to paddle from an experienced/certified instructor. Next, don't hesitate to carry personal safety and inflation gear. It will be much better if you bring a helmet. 
Second, you can bring and learn the use of a first aid box in a kayak.
[2022 Upgrade] Trauma First Aid Kit with Survival
Another important issue is the weather. Good weather will give you a hassle-free experience. 
Don't paddle alone. If possible, take someone else and enjoy kayaking together. 
Finally, keep your kayak and other equipment in a safe place.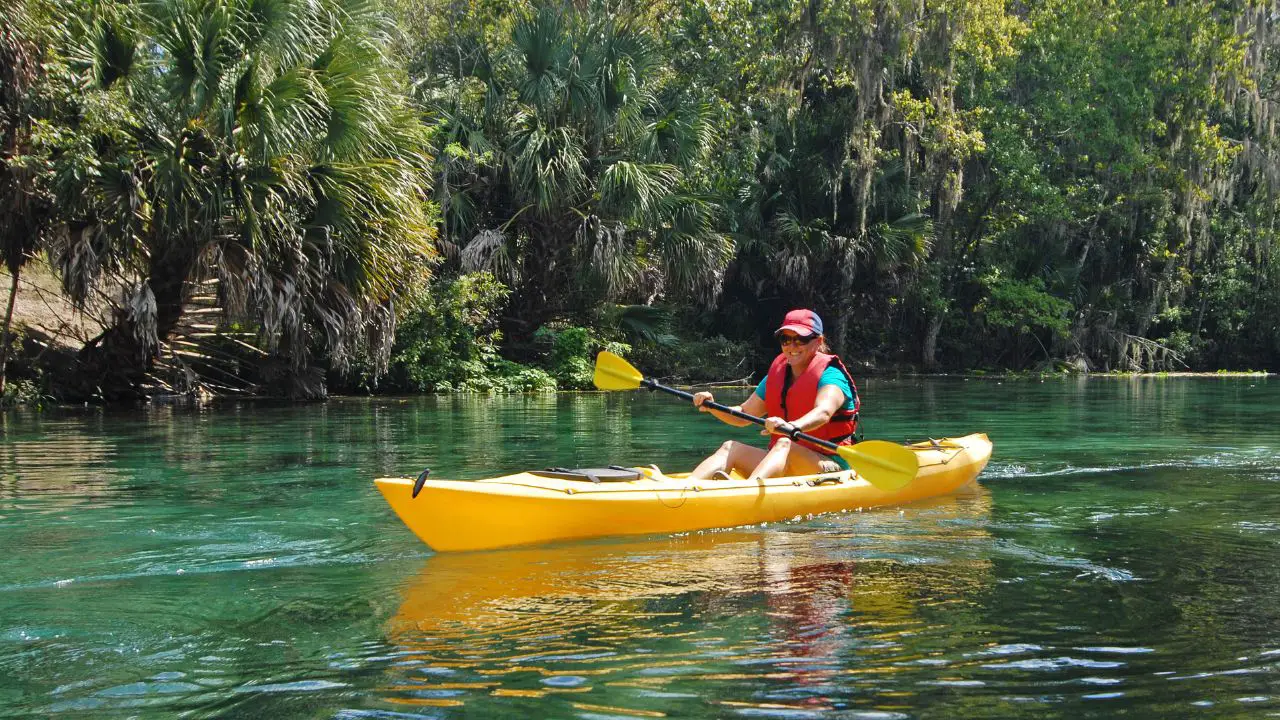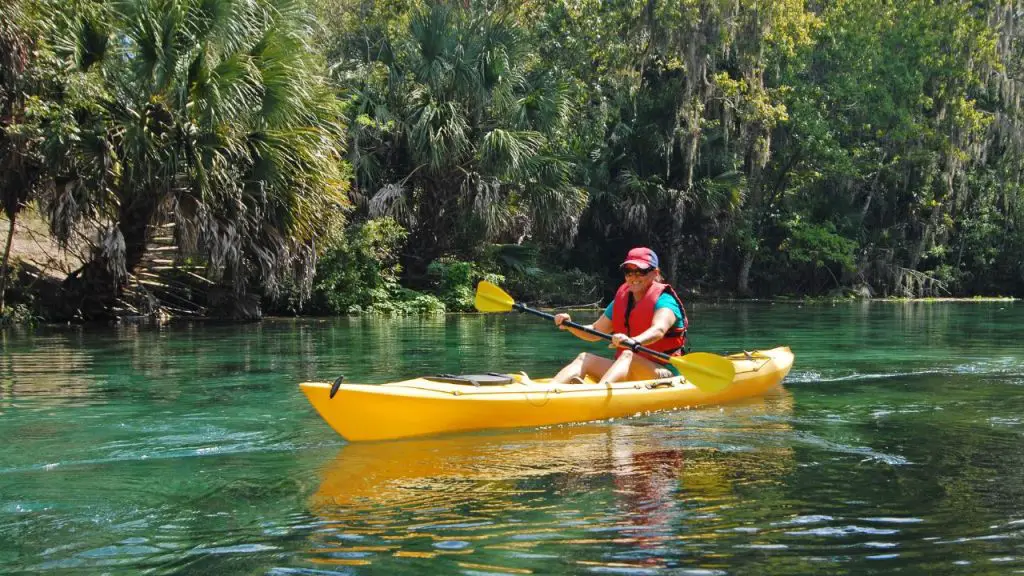 How Do Fat People Get In a Kayak?
You know kayaking for fat people or large paddlers is safe and beneficial for health. You can enjoy the serenity of nature and do a little bit of exercise. Here is a step-by-step guide for fat people.
First, you can drag the kayak halfway into the water to check its stability.
Next, hold the paddle on the boat and put your one leg in the kayak. 
Never get into the kayak with both legs. It will fall you by overturning the boat. 
If you are still facing difficulty, you can practice or exercise for getting and out of the kayak. It depends on the place and model too.
How Do Fat People Get Out of Kayaks?
Getting out of the kayak is a little bit difficult for fat people. This time the boat might be imbalanced. You have to do it perfectly to avoid unwanted situations. You can follow the steps to get out of kayaks.
First, you have to set the kayak in a safe place. Keep the balance and do it with patience.
Now, take out your feet slowly and confidently. It will give you more stability.
Next, stand up on the deck and wait for a while. 
Get out the remaining feet and move from the deck. 
You can watch the video to learn how to balance before stepping out of a kayak.
FAQs
Is there a weight limit for kayaking?
Yes, each design comes with a weight limit. You should use 70 percent of the limit while kayaking. 
What happens if you are too heavy for a kayak?
If you are too fat or heavily weighted the kayak may sink. You should select a model that comes with a maximum weight limit.
What is the best kayak for an overweight person?
Conclusion
Finally, fat people can kayak safely. Weight is not a problem. A fat people can enjoy themselves like other paddlers. 
You have to follow the safety and health issues before starting kayaking. You can go step by step.
Make sure that you have learned paddling from a certified teacher. Your skill will help you to get out of any situation.
Remember, your safety first. So, don't do anything that is out of your control on the water. Enjoy kayaking and get multiple health benefits.